SUV, A RIDE DRIVEN WITH WILDERNESS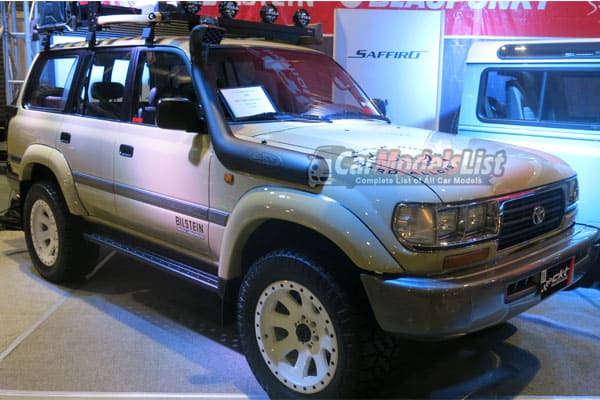 A Sports Utility Vehicle (SUV) is for people who are born to be wild, because it is the perfect ride to their enthusiastic, sporty, and adventurist self. Plus, it is the ride that they can bring to any off and on road escapades.
We thought you were interested in this other SUV model. A Sneak Peak at Mitsubishi Montero Sport 2016
History
Sports Utility Vehicle is commonly known as SUV. It was originally used as a military vehicle in World War II. Its durability made it possible for SUV to carry platoon of soldiers over terrain missions. SUV was also used as a depot truck. It carries and transports people's luggage and goods to train station. Its purpose was much similar to what was known today as a taxi cab.
Even today, SUV continues its use for military purposes across the world. It is mostly every organization's vehicular choice because of its versatility and practicality to carry loads of goods and group of people in one mission.
Features
SUV car models were normally featured with 4×4 wheels, which meant that it is a ride with high ground clearance and towing ability. Its other feature includes large sized cabins where five to seven passengers can fit inside it, while it can store a large amount of cargo.
Automotive information site, Edmunds listed today's most in demand SUV models featuring its 4×4 wheels and large cabin. Some of these listed models include the 2016 Acura MDX, 2016 Chevrolet Tahoe, 2016 Chevrolet Traverse, 2016 Honda CR-V, 2016 Honda Pilot, 2016 Jeep Grand Cherokee, 2016 Land Range Rover, and 2016 Lexus RX 350.
Conclusion
Whether the world's in war or not, an SUV is somewhat considered as a favorite ride not just by citizens but by numerous organizations around the globe. All thanks to its ability to carry a large group of people and a heavy amount of shipment even in harsh environments.
Related: The right way of maintaining SUV tires. How to Take Care of SUV Tires
Here is the full list of SUV body type car models:
Acura MDX
Audi Q3 Quattro Sport
Chevrolet Captiva
Chevrolet Equinox
Chevrolet Suburban
Chevy Trailblazer
Chevrolet Trax
Dodge Durango
Dodge Journey
Ford Escape
Ford Everest
Ford Explorer
Ford Territory
GMC Yukon
Honda HR-V
Honda Pilot
Hummer H2
Hyundai Tucson
Jeep Grand Cherokee
Kia Sorento
Kia Sportage
Land Rover Range Rover
Lexus RX
Mitsubishi Montero Sport
Nissan Patrol
Nissan Murano
Mazda CX-7
Mazda CX-9
Mitsubishi Pajero
Porsche Cayenne
Subaru Outback
Suzuki Grand Vitara
Toyota FJ Cruiser
Toyota Fortuner
Photos of different SUV car type

Audi Q3 Quattro Sport
Mazda CX-9
Subaru Outback
Nissan Murano
Mitsubishi Pajero
Honda Pilot
Honda HR-V

GMC Yukon

Ford Territory
Chevrolet Trax
Dodge Durango
Dodge Journey
Chevrolet Equinox