First of its Kind
Dubbed as a Sports Activity Vehicle (SAV), the BMW X3 first made an appearance in the market last 2003. Through the years, this impressive vehicle continuously refined its performance, to give both drivers and passengers an experience that'll blur a sports and luxury feel in a car.

Charismatic and powerful, bold yet offers comfort and safety, the BMW X3 may truly be the perfect car that'll provide the needs – and preferences – of even the most selective of motorists. Truly an engineering miracle, notwithstanding, the class and performance that only BMW can provide, the X3 is a car that will lead the way towards the future.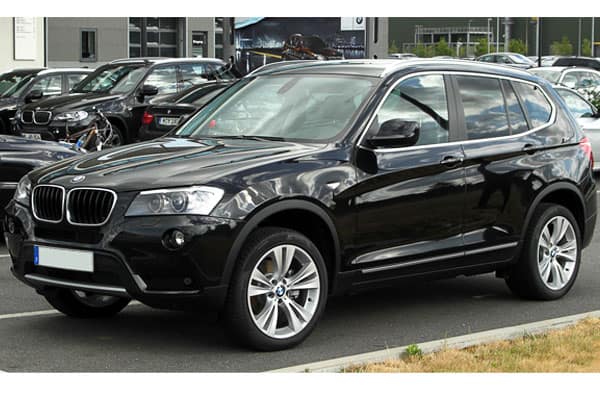 Image source: wikimedia.org
Because Style Matters
The BMW X3 is a beautiful car to behold. Sporting the signature look of a BMW vehicle, the X3 does stand out on its own when it comes to making a mark on the road.
Demanding a sporty and athletic look as its main aesthetic, the BMX X3's design elements is crafted to leave a lasting impression. With a large bumper and a double kidney grille, the BMW X3 commands a powerful and confident look.
Implementing function and design seamlessly, the BMW X3 is carefully sculpted to optimize airflow. The outcome does not only look beautiful but serves as a high-performance asset when it comes to taking the car out for a spin. To note, as well, is the X3's underbody – built to last, the car can definitely perform in even the harshest conditions.
Lighting up the way is also stylish. With the SAV's distinctive headlights (that come in choices of xenon or LED), the X3 is a fashion-forward ride that has the capability to light up the road.
Related Other SUV Body Type Vehicle Chevrolet Captiva Car Model
Also, the BMW X3's interiors complement the car's athletic exterior features. Highlighting a modern touch, the BMW does not only provide a classy look – function and comfort are both prioritized within. An illuminated infotainment system (that is packed with user-friendly features) and spacious room that'll provide comfort both for motorists and passengers, even the longest trips on the road can transform into treasured memories in this car.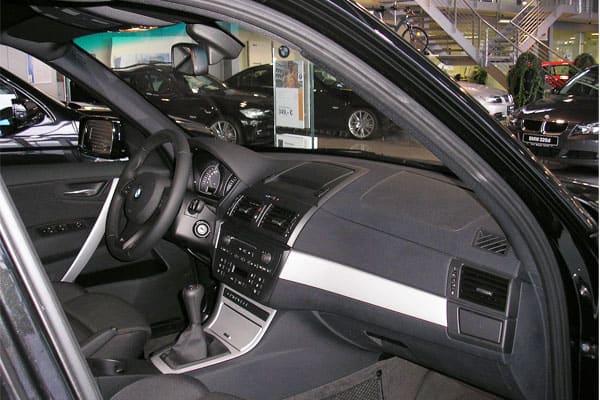 Image source: wikimedia.org
Additionally, the BMW X3 offers smart and practical space-saving solutions. With adjustable seats and the capability to carry large and heavy cargo, this car blends muscle and great looks in one delightful package.
Power that Defines
Of course, the BMW does not disappoint when it comes to motoring performance. Several variants are available for the market, offering even discerning drivers the power to choose a car that will best fit their unique driving style.
Power is guaranteed, as proven for a BMW creation. An ideal variant is the xDrive 35i, a 6-cylinder 2979cc TwinPower Turbo engine that comes with TwinScroll turbocharger and Valvetronic technology.
The power that these factors generate result in not only a fast ride, for control is also granted and assured for drivers. As such, driving the BMW X3 is not only a beast that can conquer the wild – integrated technology allows any driver to drive the X3 with ease and on pace.
Also, fuel economy is prioritized in this car – a treat for all kinds of drivers, for they will definitely take pride in driving the X3!
Safety Will Always Be a Key Priority
Of course, regardless on how powerful or how stylish a car is, without focusing on safety features, then that vehicle will turn out to be a disappointment.
Think about it: a BMW X3 that will give more attention towards its high-performance game than safety can only go so far.
Which is why we are happy and proud to see that safety has been considered highly in the latest BMW X3. With several safety features integrated and improve on the latest variants, the X3 can also be considered to be an SAV that every family will love to own.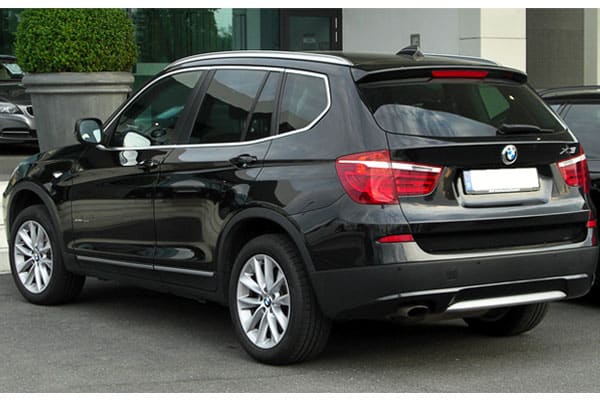 Image source: wikimedia.org
Here are some of these features:
Dynamic Damper Control – control and stability are guaranteed in the BMW X3. Even maximizing the X3's sports aspect can be controlled with this amazing feature.
Constant Warning Notifications – a smart car as well, the BMW X3's safety system is designed to warn drivers of incoming collisions. The Lane Departure Warning, Active Cruise Control, Pedestrian Warning, and City Brake Activation will all help a driver stay in the loop of road safety.


Performance Control System – as we've mentioned earlier, the BMW X3 does not only excel in the looks and performance departments. Drivers of the X3 are given optimum control of the vehicle, allowing motorists total and even tight control of the X3 in even the hardest slopes and curves in the city.
We thought you were interested in this other BMW model. BMW X6
Brake for Safety – the BMW X3 does not only move forward with force – it can stop with ease if the driver wills it as so. With front solid discs and rear solid discs, coupled as well with an Anti-lock Braking System, this SAV will stop when it's needed!
The BMW X3, in a nutshell, is a highlight model of the always-impressive BMW. The power and performance that this car amplifies, and the impressive design elements integrated into the body (both in and out) just prove that BMW will always launch the best cars in the market. If given the chance, do take the X3 out for a drive. Safe driving and please tell more people of our car reviews here!
Other BMW X3 car model Resources:
The BMW X3 Wikipedia Page
The BMW X3 Official Page
Video of BMW X3 Car Model