The Chevrolet Captiva, developed by Daewoo and first launched in 2006, stemmed from a concept vehicle created by Chevrolet last 2004 (the Chevrolet S3X). Focusing on a sporty and efficient finish, this SUV continues to impress drivers with its powerful performance and delights passengers with the comfort it brings on every ride.

Redefining what an SUV is, the Chevrolet continues to push the envelope on how the driving market should have access to a vehicle that will both provide efficient drives and comfort or relaxation for passengers. As such, the latest Captiva is equipped with only the latest in technology and engineering innovations.
The result, of course, is an SUV that will cater to almost everyone who'd want to have a car that will deliver. To help you out, we've compiled several excellent reasons on why you need to have or drive this beautiful car.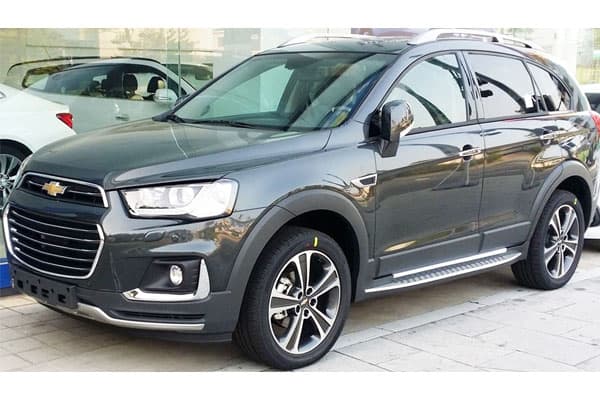 Image source: wikimedia.org
These reasons are integrated in our car review below. We hope you consider driving – and eventually, owning – a wonderful car such as a Captiva today.
Beauty in Simplicity
A bold look can be seen in the latest Chevrolet Captiva model, which balances a touch of ruggedness with aerodynamic styling. A dual-port front grille will definitely grab attention; chrome strip-lined doors that accent the vehicle's narrow windows offer a subtle element of grace and class.
Prioritizing the functional (yet beautiful) design, the Chevrolet Captiva also comes with a centre high mount stop light. This lamp not only blends in perfectly with the overall look of the car – the eye-catching detail will also enhance a driver and his or her passengers' safety on the road!
Also, the latest model has extended wheel arches – a design feature that not only looks good but can also provide some much-needed performance when off-road driving is the call of the day. To supplement the control (and again, look) of the Captiva, 17-inch alloy wheels stabilizes the car even during the roughest road conditions.
We thought you were interested in this other Chevrolet model. Chevrolet Corvette Review
Perhaps simplicity (peppered with essential yet definitely beacutiful details) can indeed be the best way to make a car stand out – which can also be seen in the Chevrolet Captiva's stunning interior. Essential style, with it's no-nonsense (and yes, we're stressing this again, beautiful) design on its seats and panels. However, the key detail that most will definitely see in the Captiva's interior is the Telescopic Multi-Function Steering Wheel – optimized to be positioned depending on the driver's preferences.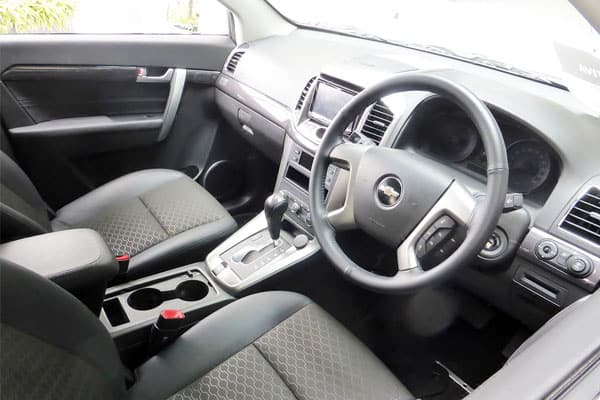 Image source: wikimedia.org
Impressive Performance That Will Surely Leave a Mark
Yet the main selling point of the Chevrolet Captiva is the power it holds within. Both variants available on the latest model have impressive engines: 2.0-litre turbocharged diesel engine and a 2.4-litre gasoline engine. No matter what one chooses, the power to perform is assured for Captiva drivers.


Also, the Captiva may be a powerful vehicle, but it doesn't guzzle down gas like there's no tomorrow. An Eco-Drive feature, which helps the car save on gasoline, can be simply activated with a push of a button.
Highlighting more on power and speed, here are some Chevrolet Captiva statistics that you may find impressive:
2.0-litre turbo: 163 hp, torque of 360 Nm (2750 rpm)
2.4-litre gasoline: 165 hp, torque of 229 Nm (4600 rpm)
A beast that can be tamed with its stable control system, the Chevrolet Captiva is truly an enjoyable ride.
Safety for Everyone
One's wellbeing is always prioritized in the Chevrolet Captiva – which is why this car is not only prized among motorists, but for families who only want safety for their loved ones on the road.
Here are some of the Captiva's impressive safety feature integrations:
Hill Descent Control
Downhill drives can be a major cause of road accidents. As such, the Chevrolet Captiva is equipped with a Hill Decent Control system, which makes sure that both that the car's engine and brakes work in tandem.
Hill Start Assist
Forget about the hassle (and danger) of stalling during uphill drives. The Captiva's Hill Descent Control system adjusts to the vehicle's current drive upwards, preventing the vehicle from rolling down the hill.
Related Other SUV Body Type Vehicle Ssangyong Tivoli Car Model
Rear Park Assist
Everyone needs a helping hand when it comes to parking. This is especially true for first-time drivers, who'd need some form of guidance when parking backwards. The car's Rear Park Assist system will give the driver some confidence and guidance when position the vehicle, by alerting and preventing possible collision on nearby obstacles.
ISOFIX
Perfect for families, the Captiva has an additional feature that will prioritize child safety. The ISOFIX system will help parents secure their child's car seat to the car, by directly attaching to the vehicle's frame.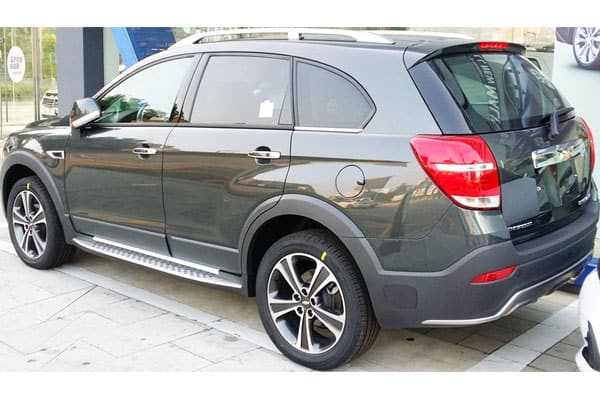 Image source: wikimedia.org
All the Additional and Necessary Features for Life
The Chevrolet Captiva is also the perfect SUV to be in during long rides, mainly because of the impressive infotainment features within the car.
Dubbed as the Chevrolet MyLink, the Captiva infotainment system makes connecting the internet a breeze! Stream songs or even access phone contacts with some simple taps and swipes.
No matter what a driver needs in an SUV, the Chevrolet Captiva definitely has it all! Perfect for motorists in need of rugged yet sporty ride; excellent for families looking for a vehicle that'll protect loved ones and friends. Make sure to take the Captiva out for a spin – it'll captivate you to your heart's content!
Other Chevrolet Captiva car model Resources:
the Chevrolet Captiva Wikipedia Page
the Chevrolet Captiva Official Page
Video of Chevrolet Captiva Car Model