Daewoo Car Models List
Another subsidiary of General Motors, Daewoo is an automotive company from South Korea who specializes on mainly cars. It was founded in 1937 at its initial name National Motor. The name was then changed to Saenara Motor in 1962. The company by then has assembled and sold the Datsun Bluebird PL310.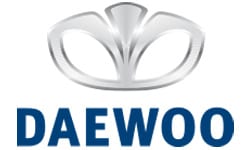 This automotive company was actually the very first motor manufacturer in Korea. Their factory houses state-of-the-art and modern facilities. A few ownerships have gone until the Daewoo Group gained ownership to the company in 1982 and then named it Daewoo Motor Company.
Related Other Korean Car Company Kia List of Models
From then, all the Saenara cars were titled with Daewoo. Officially in 1986, This vehicle manufacturer giant added their first car to the gallery, the Daewoo LeMans. It was basically from the older car Opel Kadett E. The three-door version of the LeMans was then called Racer and the 5-door was Penta-5. Moreover, the LeMans trended worldwide and made Daewoo popular with its staggering number of sales during the time.
Globalized marketing went on and on until Daewoo cars were already available in different countries. Daewoo Motors began shipping the Espero and the Cielo in Europe in 1995. Additional cars were added including the Lanos, Nubira, and the Leganza. One of the Daewoo car models stood out and won numerous awards including Car of the Year in Italy three times in a row. It is the Matiz city car.
In between 1997 and 2002, The car company started selling in the United States, Canada, and Australia. Unfornately, these were actually the last working years for them as they fell into bankruptcy. Being handled by General Motors at the time, Daewoo was then replaced and rebadged as Chevrolet.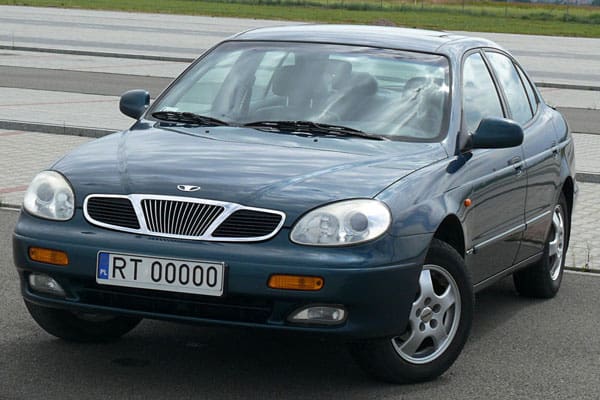 Vintage Daewoo Model
Image source: wikimedia.org
General Motors even gave out an official tagline saying, "Daewoo has grown up enough to become Chevrolet." The Daewoo list of cars was also changed. The Chevrolet Captiva and the Chevrolet Epica replaced the Daewoo Winstorm and Tosca, respectively.
Here is the Full List of Daewoo Car Models and Variants:
Daewoo BH120 bus (Bus in Taiwan)
Daewoo Damas & Daewoo Labo (1992-2011 – Van)
Daewoo Espero (1990–1997 – Sedan)
Daewoo Gentra (Now Chevrolet Aveo)
Daewoo Honker
Daewoo Lacetti (Now Chevrolet Cruze)
Daewoo Lanos (1997–2002 – Sedan)

Image source: wikimedia.org

Daewoo Leganza (1997–2002 – Mid-sized car)

Image source: wikimedia.org

Daewoo LeMans (1986–1997 – Compact car)
Daewoo Magnus (2000–2006 – Mid-sized car)
Daewoo Matiz (Now Chevrolet Spark)

Image source: wikimedia.org

The Daewoo Matiz is one of Daewoo's best produced cars. It was designed by Giorgetto Giugiaro and was inspired by the Lucciola concept car. It was first released in 1998 and became a bestseller for four consecutive years. Matter-of-factly, it won Car of the Year in 1998, 1999, and 2000.

Daewoo Nubira (997–2002 – Small car)
Daewoo Rezzo (a.k.a. as Tacuma)
Daewoo Tacuma (2000–2008 – Compact MPV)

Image source: wikimedia.org

Daewoo Tico (1991–1997 – City car)

Image source: wikimedia.org

Daewoo Tosca (2006–2011 – Mid-sized car)
Daewoo Veritas (Now Chevrolet Caprice)
Daewoo Winstorm (2006–present – SUV)
Daewoo Tarpan Honker
Daewoo Maruti Versa
Video of Daewoo Car Models
Photos of Daewoo's Different Types of Cars
(Photos Courtesy of https://en.wikipedia.org/)
Daewoo Vehicle News, Trivias, Photos and Car Updates.
Join the discussion below!
Photo of the Day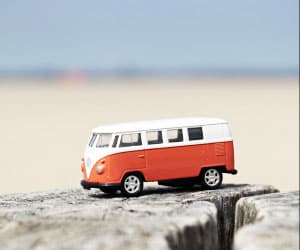 List of Car Manufacturers