When the family matters, make sure to get an MPV that will deliver both safety and high-performance drives. And the best car to address and give the best driving experience for families is no other than the beautiful and efficient Volkswagen Touran.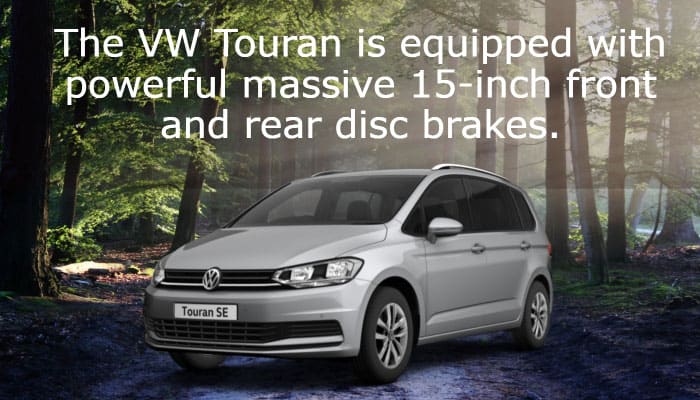 The Volkswagen Touran Review – What to Expect
Here's what we'd like to discuss today on our Volkswagen (VW) Touran review: we hope to focus on key performance issues, an overview of certain factors that the car has, and wrap it up on why this is the perfect car for all sorts of families.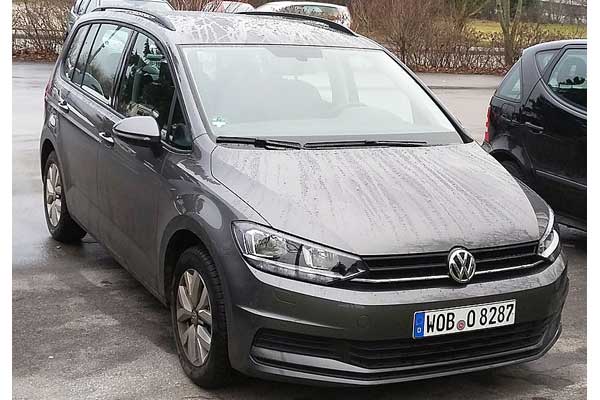 Image source: wikimedia.org
But first, a short explanation on the car's name to avoid any further or possible confusion that may arise. Depending on the location of the dealership, the Volkswagen Touran may be dubbed as the Golf Touran. For formality, a Volkswagen Touran is different from a Volkswagen Golf or a Volkswagen Routan.
These are all different cars, although unique and awesome on its own, may need to be differentiated just so motorists may know what they're getting their hands on.
Also, just to settle anyone's curiosity, the name "Touran" is the combination of the words "Tour" and "Sharan," with the latter as the VW model of a larger MPV.
Volkswagen Touran Configurations to Choose From
Another important aspect to consider about the VW Touran is the configurations available in the market. The most common type of configuration to be aware of is the seating capacity. Currently, five and seven seater configurations are being manufactured – great considerations drivers should know, just so to address driving or family needs!
Related Other MPV Body Type Vehicle Mitsubishi Adventure Car Model
When it comes to technical variants, the Touran is offered in two exciting versions: Touran Trendline and Touran Comfort Line. The Touran Trendline is equipped with a 1.2 liter (1197 cc) engine, which gives out a massive power output of 105 PS (5000 rpm) and a peak torque reading of 175 Nm (1550 rpm).
The Touran Comfort Line is also an outstanding variant, with a 2.0 liter diesel engine with a recorded power output of 110 PS (2750 to 4200 rpm) and an impressive torque reading of 280 Nm (1750 to 2750 rpm).
VW Touran Specs to Be Excited About
Mainly, and with the family-first focus, the Touran has an impressive infotainment system to transform every ride into an exciting and memorable experience. The Car-Net (App-Connect) system, allows motorists to hook up or connect their smart mobile devices onto the car – a great way to stay connected and access important apps or data while on the road!
Additionally, this system (integrating the Cam-Connect option) allows drivers a clear view on the car's back seats – an important and well-thought feature which will allow one a great insight on how their loved ones are without taking their eyes off the road!
Other cool and essential tech-savvy features found in the VW Touran are the media box and the Electronic Voice Amplification system. The media box, located on the passenger's side of the MPV's dashboard, houses an array of SD card and CD player access – an ergonomic approach of keeping everything at arm's reach.


The Electronic Voice Amplification System, on the other hand, offers a great option for drivers to speak to people on the second and third rows of the MPV, without raising one's voice or turning his or head to speak!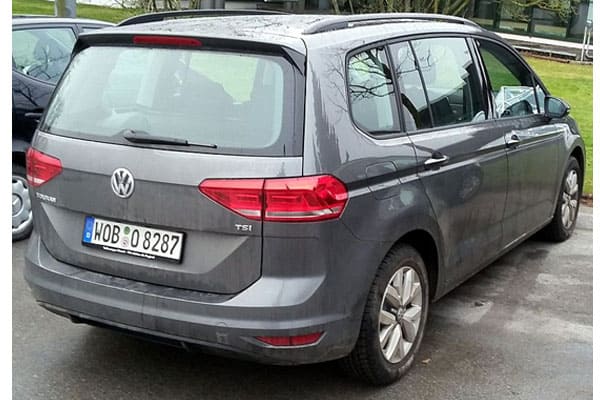 Image source: wikimedia.org
The Volkswagen Touran Interior – Beauty for You and Your Family
Additionally, the VW Touran's interior is a wonderful work of art that will surely delight families on any sort of trip. Blending the perfect mix of comfort, style, and safety, this MPV's interiors will truly make every trip a memorable one. A "climatic" air-conditioning system, which is semi-automatic, assures passengers of a calm and soothing ambiance.
We thought you were interested in this other Volkswagen car model. Volkswagen Jetta
Coupled with the fine leather upholstery, and the integration of the mentioned infotainment system above, families are truly in for a treat in the VW Touran. Best and most importantly of all, the Touran has a spacious interior – just perfect for keeping the entire family and luggage (or various cargo or groceries) nestled and safe in place!
The VW Touran Experience
Lastly, we'd like to touch upon some of the various safety features found in this car – we believe that these points best symbolize the Touran's focus on addressing family matters (by making each trip a safe one).
Solid Braking System
The VW Touran is equipped with powerful massive 15-inch front and rear disc brakes. This assures both the driver and the passengers that every trip is a safe one.
Safety Assist Systems
Several safety tech features are integrated in the Touran. Aside from the impressive suspension system that supports the braking system mentioned earlier, some of the Touran's tech-savvy safety features are the following: an awesome anti-brake system (ABS), anti-slip regulator (ASR), electronic stabilization programme (ESP), and electronic drag torque control. These features assure a driver that he or she has optimum control over the MPV!
Airbag Distribution
The Touran also has a significant amount of airbags that can be deployed in cases of possible or eminent car collision. With airbag distribution laid out properly within the car, this MPV also comes with crash sensors. The heavy emphasis on safety proves to be an essential for those looking for a car to keep families safe from harm!
Other Volkswagen Touran car model Resources: