Jaguar Car Models List
When you see a Jaguar, it's undoubtedly British – very posh-looking, smooth, rounded finish and has an air of elegance to it. That's probably why the multinational British car manufacturer is not only considered as one of the most coveted luxury brand of cars in the world – but also one of the most expensive, and rightly so.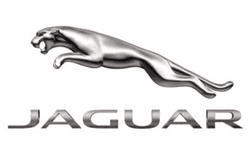 The current Jaguar car models list consist of five types-the F-type, the R Models, the XF, and XJ, and the XK. The F-type convertible – perhaps one of the most well-known models, especially the one in red – has an equally popular predecessor: the E-type, which was first launched in 1961.
And as far as legendary cars go, the E-type ranks pretty high, as it is now considered a luxury car icon because of its sleek looks coupled with excellent performance and competitive price.
Related Other UK Car Brand Land Rover
However, while the F-type is an obvious choice for a popular model in the Jaguar car models list today, another model peaked in popularity not only because of its features, but because of the ad campaigns released in 2012.
The Jaguar XK-RS, which was launched in 2011, had front and rear improvements, plus internal trim changes and was a revamped version of the XK. But more than the facelift, the Jaguar XKR-S received a lot of attention after a commercial voiced by Benedict Cumberbatch came out.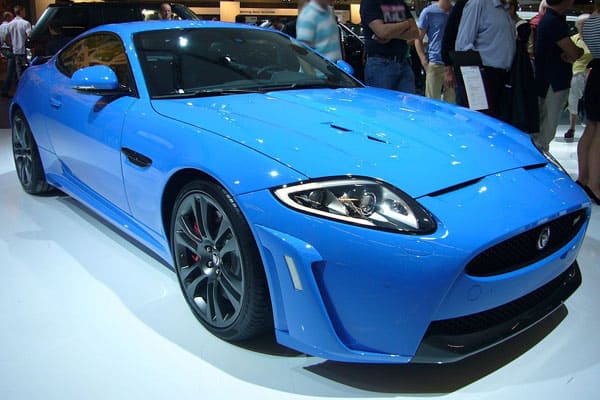 Famous Jaguar Model
Image source: wikimedia.org
Undeniably a smart marketing campaign, the ad was also able to highlight some of the best features of the Jaguar XKR-S, excellent handling and acceleration controls, and the most powerful engine Jaguar has ever built – could reach up to 60 miles per hour in 4.2 seconds.
Here is the Full List of Jaguar Car Models and Variants:
Jaguar XFR
Jaguar XFR-S

Jaguar XK

Image source: wikimedia.org

jaguar XK Variants
– XK Convertible A/T
– XK Coupe A/T
– XK COUPE

Jaguar XF

Image source: wikimedia.org

For that executive yet high-performance and sports-racing driving experience, go for the Jaguar XF.

Lightweight yet Powerful

The Jaguar XF is a perfect blend of control and power. With a lightweight and advanced aluminum intensive architecture, this car delivers precision and agility for any kind of driver. Additionally, a double wishbone suspension structure gives motorists a taste of a powerful race-performance vehicle.

Optimized Transmission

8-speed automatic transmission is offered in the Jaguar XF. For motorists in need for the thrill of manual drives, gear shifts can be done conveniently with the finger pedals in the steering wheel.

Highest Craftmanship

Exterior and interior design only offers the best in craftsmanship. The Jaguar XF is designed with aesthetics and function in mind.

Jaguar XF Variants

– Jaguar XF 2.0 Prestige
– Jaguar XF 2.0 R-Sport
Jaguar XJ

Image source: wikimedia.org

As the flagship car, the Jaguar XJ combines the best of high-performance motoring engineering the top-of-the-line comfort and style.

Master Design

A car that makes and leaves a statement, the Jaguar XJ is crafted with the best design philosophies. An imposing front grille and distinct LED fixtures makes this car recognizable even afar.

The Best Driving Technology

The Jaguar XJ comes with an impressive 8-speed transmission drive that is controlled by the dynamic JaguarDrive Selector™ system. Additionally, the Adaptive Dynamics system allows drivers full control and comfort, by analyzing road conditions on the fly.

Passengers are Entertained Too

The Jaguar XJ also has astounding rear seat infotainment systems – dual 10.2-inch screens make each drive an enjoyable one.

Jaguar XJ Variants

– Jaguar XJ 3.0 V6
– Jaguar XJ 2.0 Premium Luxury LWB
– Jaguar XJ 2.0 Premium Luxury SWB

Jaguar XE

Image source: wikimedia.org

Redefining every single aspect on what a sports sedan is, the Jaguar XE is a car that will always impress.

First of its Kind

The Jaguar XE is known for it innovation on the sports sedan motoring segment. The car's integration of aluminum suspension and its aluminium monocoque structure is the first of its kind!

Speed Up

Impressive 8-speed transmission is delivered by the Jaguar XE. Motorists have the option to experience manual gear transmission – paddles behind the steering wheel allow drivers to shift right at their fingertips.

The Design

It's a Jaguar, so it definitely looks good! Aerodynamic sculpted and designed with the best aesthetics in mind, the Jaguar XE is a car that looks great and performs great!

Jaguar XE Variants

– Jaguar XE Prestige
– Jaguar XE R-Sport

Jaguar F-TYPE

Image source: wikimedia.org

Launch Date: 2017

The Jaguar F-Type – designed to leave a mark. This is one ride that will surely impress all car aficionados out there!

That Distinct Roar

Ever heard how the Jaguar F-Type sounds? Whether it's a V8 or V6 variant, Jaguar sure does know how to make an impression on anyone's eardrums!

A Powerful Beast

Coming in both manual and automatic transmissions, the Jaguar F-Type provides supercharged power that can instantly be felt when one simply holds the steering wheel. And with its lightweight aluminum build, this is definitely a car that'll leave all others in the dust!

Tame the Beast

Yet even with all this power, the Jaguar F-Type still handles as smooth as silk. Independently-controlled brakes provide optimum control, allowing drivers the grip and capability to steer however they want it.

Jaguar F-Type Convertible

– Jaguar F-Type Convertible 3.0 V6
– Jaguar F-Type Convertible S
– Jaguar F-Type Convertible S V8

Jaguar F-Type Coupe Variants

– Jaguar F-Type Coupe S
– Jaguar F-Type Coupe R

Jaguar XKR-S

Jaguar XKR-S Variants
– XKR-S CONVERTIBLE
– XKR-S COUPE
– XKR-S A/T
Join the discussion below!
Photo of the Day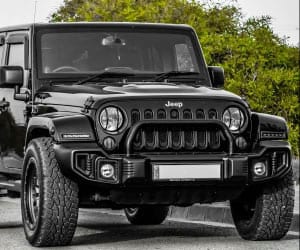 List of Car Manufacturers