American muscle cars, no matter what model or variant, are some of the most exciting vehicles that any motorist would enjoy driving. And when it comes to one of the best models to look out and aspire to drive, the Chevrolet Corvette is definitely an icon to check and find an opportunity to take a spin out for.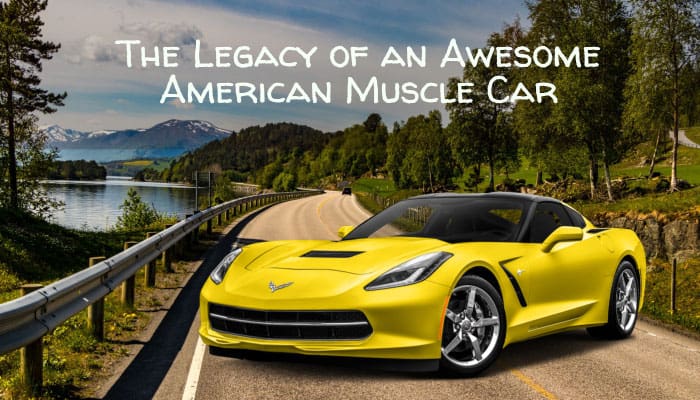 But why the Chevy Corvette? We're highlighting some key factors on what makes this car awesome below – and in doing so, we do hope that you'd grab the chance to be behind the wheel of one (or even better, get to own one).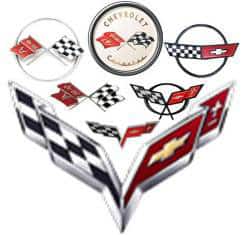 Image source: wikimedia.org
The Legacy of an Awesome American Muscle Car
Chevy vehicles, if there is just one thing that a motorist needs to know, is that these cars are made to bring and maximize the thrill of every drive. First revealed to the world last 1953 during the GM (General Motors) Motoroma, this convertible was an engineering wonder and eye candy treat for car aficionados everywhere.
We mean, who wouldn't want to drive or ride this car? The white debut model, with a red interior is definitely a vehicle that will make heads turn! How outstanding the impression that the Corvette made, that a concept car generated enough demand for General Motors to decide on making it a production model!
And that's just the beginning of something wonderful. Seeing the impressive impact it has garnered, Chevrolet started producing models through the years.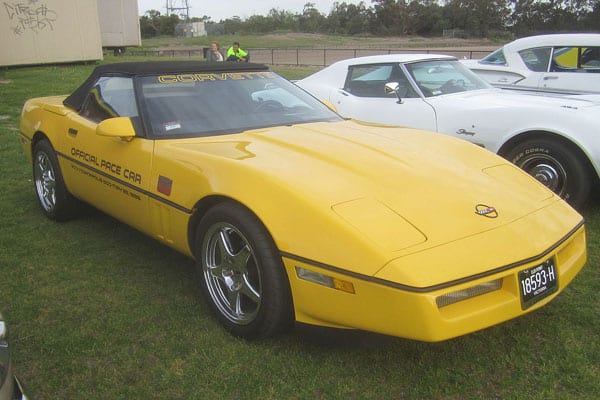 Image source: wikimedia.org
And seeing that this is an anticipated American muscle car, it comes as equally impressive that production goes forward for seven generations (or 65 years, with the release of this year's Corvette model). It's a legacy, indeed, with almost every model released unique and a definite standout. Oh, if only we can own every single Corvette released!
Related Other Muscle Car Body Type Vehicle Dodge Challenger Car Model
Some of the Best Chevy Corvettes
As much as we'd like to talk in detail on all Corvette models (as we've mentioned, all releases are unique and absolutely awesome), we're focusing instead on the cream of the crop. Here's a short summary (based on online reviews) on some of the greatest Corvettes to hit the motoring world.
2019 Chevrolet Corvette ZR1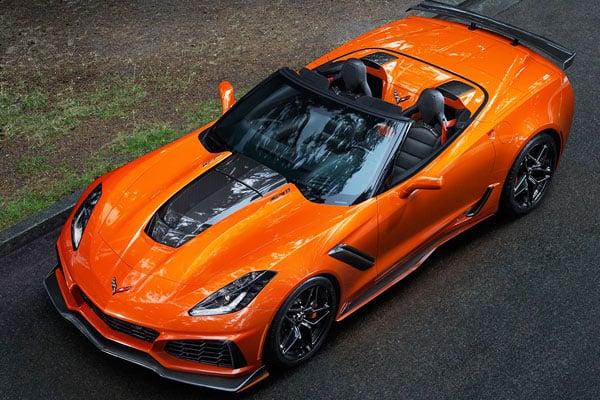 Image source: chevrolet.com
Let's start off this list with something from the literal future! To be released spring of this year, the latest Corvette ZR1 variant has now excited people, even if it's just a release announcement from GM. To start off with, this model is considered to be the most powerful and tech-heavy integrated of the Corvette line, with a supersized supercharger to match with the whopping 755 horsepower engine under its hood!
We thought you were interested in this other Chevrolet model. Chevrolet Suburban
In terms of its looks, the 2019 Corvette ZR1 retains the iconic and sexy styling of its namesake, while combining several beautiful (and functional) accents that every driver will surely be dazzled by. The most noticeable accent would be the adjustable High Wing spoiler, a step up from all previous variants of the Corvette!
1955 Corvette (V8)

Image source: wikimedia.org
While the 1953 Corvette model is known for its unique style (and of course, introducing the legendary car line in the market), the 1955 variant is acknowledged to bring about the power in the muscle car. By introducing then new V8 technology into the car, the Corvette improved to a spectacular increase of up to 40 horsepower on top of its original power output, which of course, means faster and thrilling rides.


Also, another reason why we chose to highlight this vehicle is to put General Motors or Chevrolet's commitment in the spotlight – all it took was two to three years from the Corvette's debut to bring about a power outburst in the vehicle. Talk about dedication and passion!
1970 Corvette Stingray (LT-1)
One of the best highlight today would be this particular model, the 1971 Stingray (LT-1). Considered as the perfect balance in the C3 line of Corvette models, this variant is also known for its stylish and hot looks.
Additionally, motoring performance was among the best during its release, with this Corvette variant able to match up with Porsche. Such is the balance of power, looks, and performance in this vehicle, that it's no wonder that this adrenaline-fueled vehicle made the rounds on several movies during its day!
2015 Corvette Z06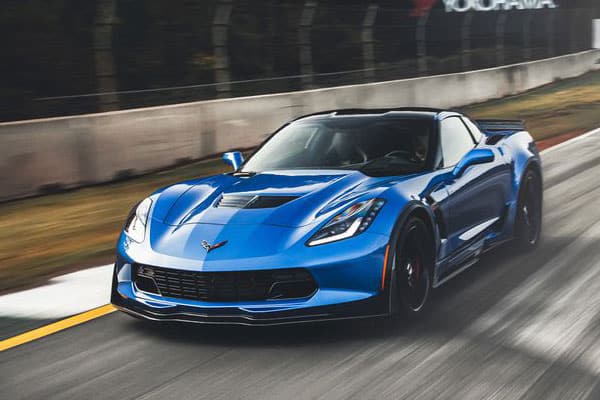 Image source: caranddriver.com
Before the announcement of the latest Corvette ZR1 model (please see the first entry in this list above), the 2015 variant of the Corvette Z06 has been considered as the fastest in the Chevy line of vehicles.
At an incredible count of 650 horsepower, this car took the stage in being one of the quickest cars in the world. As usual, style points are always high, with this specific variant striking a balance of sporty and classy looks in one body.
The car, which also integrates weight-reduction technology, is the first among the long line of releases in the Corvette line to totally embrace modern racing innovations in a car. Seeing the best of what tech has to offer, while still maintaining Corvette principles, makes this variant a top car in our books.
It's a reliable vehicle, a car that anyone will be proud of. Take the chance to hop in one for a spin – nothing beats than having a high of just rushing down and putting the pedal to the metal in a Corvette!
Other Chevrolet Corvette car model Resources:
Chevrolet Corvette Wikipedia Page
Chevrolet Corvette Official Page
Video of Chevrolet Corvette Car Model