Porsche Car Models List
In the ever-exciting motoring world, one name stands out, just as long as the idea of speed is concerned. Porsche Automobil Holding SE, a German car manufacturing company, is the definite brand to go to when drivers need something fast and flashy.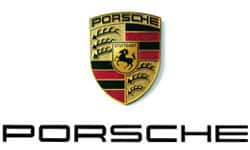 Originally founded as a company that only provides vehicle development consulting, the decision on creating their own cars has won the hearts of the general public (and of course, the hardcore race drivers). Both speed and performance is noted in its cars, which are probably the two most important factors that any hard-as-nails driver looks out for.
Related Other German Car Make Smart car manufacturing company
Porsche is mainly known for these accomplishments:
The Name – just the name of the company can be a synonym for a trusted and prestigious car. The company has actually been awarded the most prestigious automobile brand by the Luxury Institute in New York, showing these cars aren't all speed – it's high-class, with a sense of adventure!
Electric Investment – the brand also concerns itself on environmental advocacies. Pure-electric and hybrid vehicles are currently being developed, to provide green drivers a chance to speed up, without the risk of harming the planet.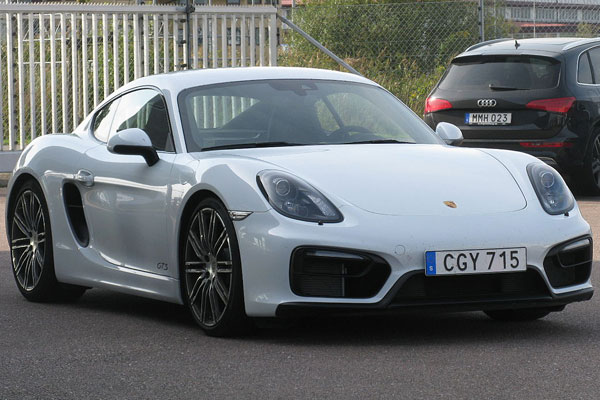 luxurious model under Porsche
Image source: wikimedia.org
Here is the Full List of Porsche Car Models and Variants:
Here are some of Porsche's list of consumer car models:
Porsche 356
Porsche Panamera 4-seat sports sedan
Porsche Macan SUV (expected 2013)
Porsche Cayman 2-seat coupe
Porsche Carrera GT
Porsche Boxster 2-seat roadster
Porsche 968
Porsche 959
Porsche 944
Porsche 930
Porsche 928 4-seat grand tourer
Porsche 924
Porsche 918 Spyder

Image source: wikimedia.org

Porsche 914
Porsche 912
Porsche 911 Targa 4

Porsche 911 Targa 4 Variants

– Porsche 911 Targa 4 S PDK

Porsche 911 GT1 Straßenversion
Porsche 911 4-seat coupe, targa and cabriolet
Porsche Cayenne

Image source: wikimedia.org

Who would have known that a crossover SUV can create wonderful life moments! The Porsche Cayenne can definitely deliver these experiences!

Forging Better Driving Experiences

The Porsche Cayenne is integrated with smart driver assistance technologies. These tech features assure drivers that each ride is safe – a must for families opting for a car that will help provide for their daily needs!

Awesome Infotainment

The Porsche Cayenne comes with a PCM (Porsche Communication Management) system, allowing an enhanced infotainment moment. Additionally, the SUV's impressive sound system can spice up even the longest trips.

Sophisticated Design

For a car that delivers top function, the Porsche Cayenne doesn't disappoint in style. With an iconic and aerodynamic look, this car is a vehicle that will grab stares from everyone.

Porsche Cayenne Variants

– Porsche Cayenne S
– Porsche Cayenne Turbo
– Porsche Cayenne Diesel
– Porsche Cayenne GTS
– Porsche Cayenne V6

Porsche 911

Image source: wikimedia.org

Launch Date: 2017

The legend lives on. As one of the most powerful sports cars ever made, the Porsche 911 continuously breaks motoring barriers – just by its history alone!

That Iconic Look and Performance

It's as if the Porsche 911 didn't age a single day – its unique look, though customized at times, still retains that original flavor and feeling. And the same could be said of its performance. Certain adjustments are added from time to time, and yet, the basic concept on how the car distributes power stays the same.

Future Perfect Past

The Porsche 911 latest model does provide a great addition to what's tried and tested. The 2017 model offers a new twin-turbo engine, giving the legend that extra muscle to leave others in the dust. Also, a Porsche Active Suspension Management system provides drivers the power of choice – normal and sports modes for exciting motoring experiences!

Porsche 911 Variants
– Turbo DC/T
– Targa 4S DC/T
– Turbo Cabrio DC/T
– Turbo S DC/T
– GT3 DC/T
– Turbo S Cabrio DC/T
– Targa 4 DC/T
– Carrera 4S Cabrio DC/T
– Carrera S DC/T
– Carrera Cabrio DC/T
– Carrera S Cabrio DC/T
– Carrera 4 DC/T
– Carerra 4S DC/T
– >Carrera 4 Cabrio DC/T
– Carrera DC/T

Porsche Cayenne SUV

Image source: wikimedia.org

Porsche Cayenne definitely knows how to create a look that will leave mark on people's eyes, however there's more than what meets the eye. more

Porsche Boxster

Porsche Boxster Variants
– S DC/T
– 2.7 DC/T

Porsche 912
Join the discussion below!
Photo of the Day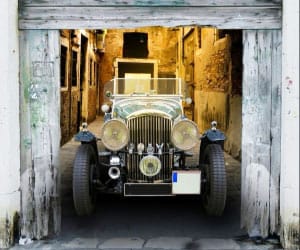 List of Car Manufacturers