Smart Automobile is a car manufacturing company from Germany which manufactures and sells Smart Fortwo, a two-door city car marketed in 46 countries worldwide. Smart cars are famous for being compact and small, having a brand logo with the letter "C" which means "compact" and a shape of an arrow which means "forward thinking".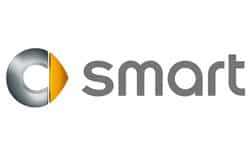 This concept of subcompact cars started way back 1980. Now, Smart models are available in North America, South America, Asia, Australia, and in Europe with three major models – internal combustion, sport, and electric.
Related Other German Car Make Volkswagen
The Smart cars lineup is actually an idea of Swatch watches CEO Nicolas Hayek. He thought of developing a new kind of car which uses the same manufacturing techniques and features as with the Swatch watches. Back then, Hayek firmly believed that the current automobile industry had snubbed small city cars and their potential appeal to the market.
Concurrent with the trend in electric vehicles, Smart first released their all-electric Fortwo in 2007. They followed that with a second-generation release with a number of 2,000 units in 2009 and were sold in 18 countries. Their electric vehicles are powered by a lithium-ion battery manufactured by Tesla Motors with an initial capacity of 14kWh.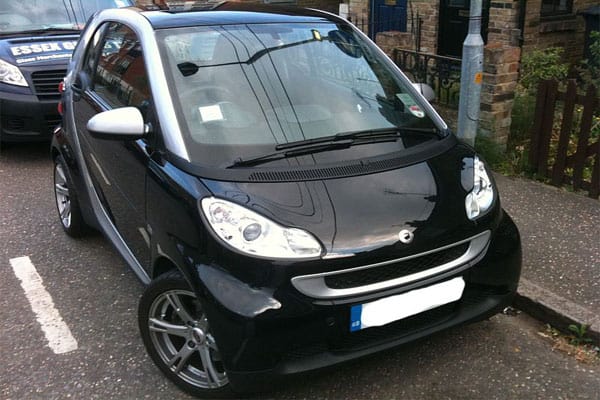 Image source: wikipedia.org
A fully charged electric Smart Fortwo could reach up to 135 kilometers or 84 miles.
The third generation was released in the second quarter of 2011 during the Frankfurt Motor Show and was mass-produced to reach over 30 countries around the world.
The third generation has more power in its electric motor and a better lithium-ion battery that will increase the range of the Smart Fortwo to about 140 kilometers. A quick charge to the battery is also available in this latest model.
Full List of SMART Car Models
---
Smart Forfour
Image source: wikimedia.org
The Smart ForFour is a super compact car designed and manufactured by Smart, a division of Daimler AG. The first generation first touched in Europe between 2004 to 2006 while the second was released in 2014 until today.
---
1993 Eco Sprinter and Eco Speedster Concepts
Brabus Tailor Made
Smart Brabus
Smart Fortwo Electric Drive
Smart Fortwo
Smart K

Smart Roadster
Smart Special Models
Smart Crossblade
Smart Formore
Smart City Coupe and City Cabrio
Smart Edition #1
Smart Fortwo Cabrio
Smart Fortwo Cabriolet
Smart Fortwo ED
Video of SMART Car Models
Photos of Smart's Different Types of Cars
(Photos Courtesy of https://en.wikipedia.org/ and smart.com)
Official Website of the Company:
Smart Cars International Website
Smart Vehicle News, Trivias, Photos and Car Updates.