Stare at the abyss for quite some time, and yes, the abyss will stare back at you. Yet, notwithstanding the negative connotations of demons and the like, being able to harness the power of a beast is indeed satisfying for one's soul.

And we definitely do not want to frighten you (it is never our intention to do so!)! But with the power unleashed from the Dodge Challenger, this powerhouse of a car may probably be the closest thing for man to be able to control the massive force that only a demon can deliver!

Image source: dodge.com
The Rise of the Force
For a dodge car, the Challenger is definitely an iconic vehicle that will leave an impression on anyone's head. With it's legendary looks, massive power, and exciting motoring performance, this is a car that may very well be the stuff of dreams!
Yet, pinch yourself – this car is real and you might as well give yourself a tap at your back for being lucky to drive one (and we do hope that you get or grab the chance to take this beauty out for a spin). First introduced to the public way back in 1970 during the SCCA Trans Am Series, the Dodge Challenger has continuously defied the odds and raised the stakes on American muscle cars.
Be part of this rising force by finding out how real the buzz is with this car below!


Image source: dodge.com
Demonic Power Unleashed
It's no understatement that there indeed is a demonic force within the Dodge Challenger. With whopping choices of different engine variants (6.4 liter HEMI® V8 Engine, 6.2 liter HEMI® SRT Hellcat V8 Engine, – supercharged, of course – 5.7 liter HEMI® V8 Engine, and 3.6 liter Pentastar® V6 Engine), motorists will surely find a model that will best bring out their inner beast!
Fierce as it may be, the Challenger does not even buckle down in performance and control. In fact, this ferocious machine is as smooth as silk when it comes to drives, which may even jar one's senses on how this dream ride may even be possible!
Related Other Muscle Car Body Type Vehicle Chevrolet Corvette Car Model
Aside from the different and powerful variants to choose from, each demon of a Challenger also come with several configurable drive modes. This just means that there is a Challenger available to suit, provide, and fit all sorts of driving styles.
Focusing more on performance and driver assistance technology, Dodge Challenger models come with several awesome features. Some of note to mention are electric power steering aids, the TorqueFlite® system (which is an 8-speed automatic transmission system), very efficient braking systems, and calibrated acceleration and launch programs.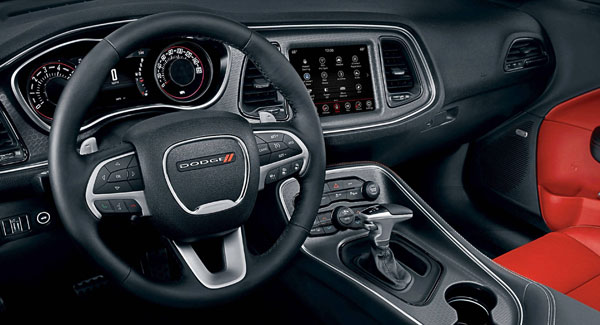 Image source: dodge.com
Challenging Notions and the Like
Of course, what delights all the most with the Dodge Challenger is not only its power, but the looks and excellent impression it exudes on the road. It's a thing of beauty, this monstrosity of a car this is, that it comes at no surprise that this vehicle is always a mainstay on pop culture and the like.
Let's take, for instance, the intimidating yet attractive exterior that the Challenger has. With Dodge retaining the muscular look of the Challenger, yet still challenging notions and pushing the envelope on motoring aesthetics, the car has maintained an iconic look that continues the last on each generation. This car may very well be the definition on how American muscle cars look like!
Aside from the iconic body or frame of the Challenger, Dodge has challenged itself by integrating both subtle and spectacular exterior features onto the vehicle. By taking the best of the past and combining it with fast-forward and innovative features of the present and the future, the icon has evolved (and is still evolving) into a living legend. Such is the case on why this is a demon powerhouse – you'd know exactly that it is a Challenger, yet you'll also be surprised with the plethora of surprises it holds!
Some examples of this past, present, and future design aesthetics that evolve through the years are the following:
Legendary Stripes
With or without the stripes, the Demon remains as a force to behold. But the great thing is that these simple design facets are a cool classic that is also a contemporary and beloved integration to an already awesome car!


Spoilers that Don't Spoil
Adding a spoiler to the Challenger can transform an already intimidating vehicle into a bigger beast. Again, a great integration that doesn't even spoil a tried-and-tested look!
Light Up the Darkness
Making use of LED projector lights may seem to be a subtle design take, but a well-appreciated and safe feature to make sure the driver (and his or her passengers) are safe from harm.
Inside, the Challenger continues the legacy of making the most out of the best of the past, present, and future. Combining the classic or tried-and-tested look with the best and modern takes on infotainment and comfort features, one can surely be at ease when driving this car.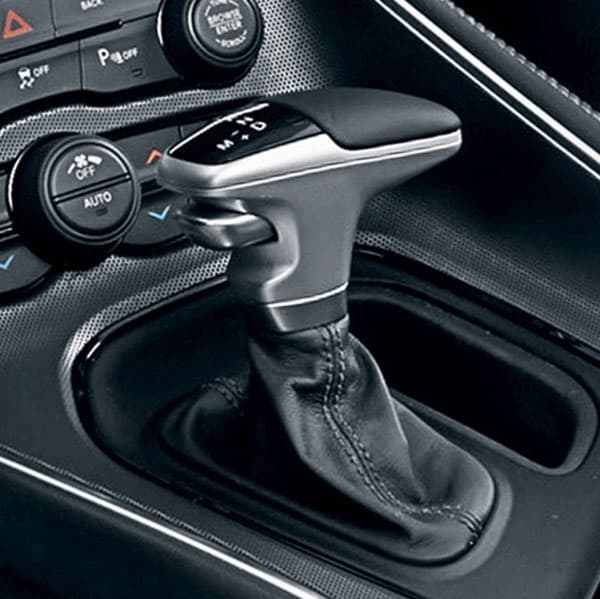 Image source: dodge.com
Definitely, the Dodge Challenger is a legendary vehicle. Don't dream of driving one – grab the chance to get into one to experience the thrill only this car can provide! Let us know below on what your thoughts are with this vehicle!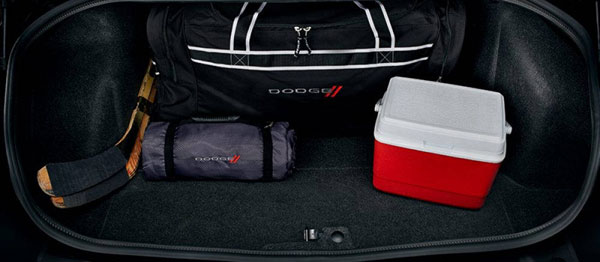 Image source: dodge.com
Other Dodge Challenger Car Model Resources:
Dodge Challenger Official Webpage
Dodge Challenger Wikipedia Page
Video of Dodge Challenger Car Model