Don't lose out on style, performance, and safety when it comes to looking for a family car. The Volkswagen Golf has everything a family-centric motorist needs, with the additional perks of still being a fun and exciting ride!

Why We're Doing a Volkswagen Golf Review
Simply put, we'd like to have more motorists, especially those with families, have a chance to drive a car that will strike a great balance in providing excitement and protection for their loved ones. We believe that the Volkswagen (VW) Golf has everything to provide this balance!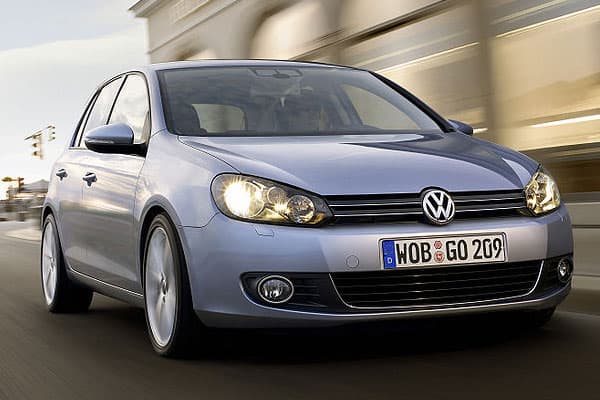 Image source: wikimedia.org
And proving that it provides more than comfort and ease for the family, the Volkswagen Golf has racked up numerous motoring awards throughout the years. The most applauded accolade would have been the World Car of the Year award last 2009 and 2013. Additionally, the VW Golf has been a mainstay nominee for European Car of the Year awards and Car and Driver annuals. It's reputation to be a reliable vehicle proves to be of a grand stature – a definite choice why drivers should opt to drive and own this car!
The VW Golf Specifications
We've broken down several motoring and engineering features that drivers should know about this exciting vehicle below:
Power and Mileage Benefits
Get the most out of fuel efficiency in the Volkswagen Golf. A 2.0 liter engine powers the hood, a behemoth of a monster within the otherwise petite frame of the vehicle! With a dual fuel injection system, drivers can make the most out of each trip with a fuel consumption of 10.63 during typical city traffic.
Additionally, the 2.0 liter engine redirects power to the front-wheel drive, with the option to go for a six-speed manual transmission system for an even more exciting driving experience. In terms of maximum power generation, the VW Golf has a record output of 218 hp and an impressive peak torque of 350 Nm (from 1500 to 4000 rpm). As such, the VW Golf can go for a major speed boost of 0 to 100 km per hour at a mere 6.5 seconds (with an amazing top speed of 155 km per hour).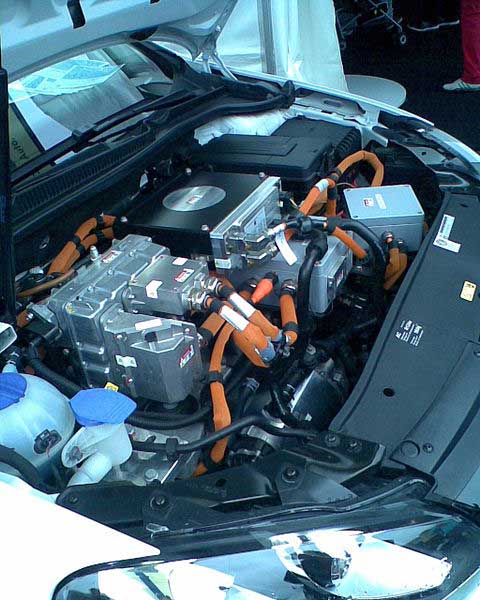 Image source: wikimedia.org
Car Handling is Just Perfect
Drivers can definitely stay in control with the Volkswagen Golf. Solid and reliable disk brakes help drivers avoid pesky or messy skids on the road. Also, the VW Golf has a lowered suspension of about 15mm, giving drivers some extra semblance of control of the vehicle. A built-in electronic stability control mechanism system helps motorists gauge and keep track of vehicle stability, with the additional benefit of reducing engine power should the need arises.
Excellent Safety Features
Placing an extra emphasis on a family-first vehicle, the Volkswagen Golf comes with several safety features to assure that every ride is a safe and comfortable one. A proactive safety system helps in anticipating and identifying possible accident or car collisions, efficiently decreasing the possibility of road accidents from happening.
We thought you were interested in this other Volkswagen car model. Volkswagen Touran
An anti-tramp function is also equipped to help lessen and maintain the amount of road traction from damaging the car. For all-around car safety, airbags are fitted in key locations within the vehicle. Also, the ISOFIX child safety system prioritizes child passengers – the perfect safety feature for motorists with children during long road trips!
The VW Golf Experience
Focusing on the excitement and even soothing driving experience that the Volkswagen Golf has to offer, here are several other features to look forward to: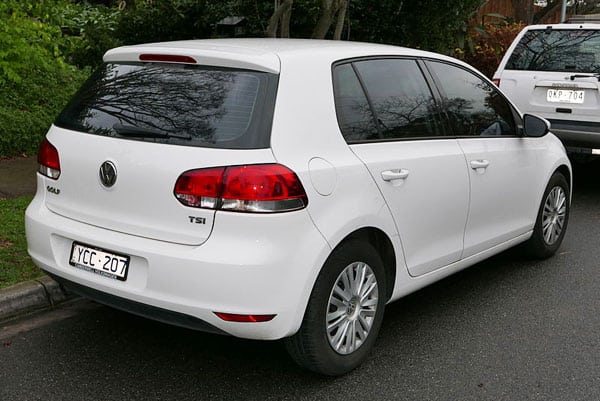 Image source: wikimedia.org
A Beautiful Exterior
Beauty that can be appreciated even by the family, the Volkswagen Golf brings about an impressive sense of style. The latest VW Golf has a wider and sharper look, accentuating a classy and sporty look. The grille, carved and with the VW logo, creates an intimidating appearance. The mirrors are integrated with LED turn light indicators, a subtle yet impressive design and functional element to be impressed with! Also, the VW Golf's LED fog light fixtures create an impressive overall look, while at the same time providing much-needed safety and illumination when one needs to trek dark road conditions.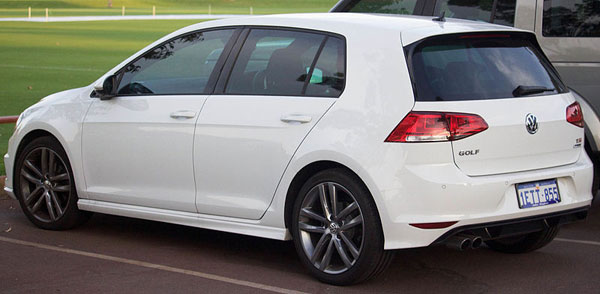 Image source: wikimedia.org
A Stylish Interior
The VW Golf's beauty further moves within the vehicle. Blending what the car does with its strike of functional design, the interior's features perfectly complement driver control and aesthetic grace. The car's ambient lighting design, which also goes underneath the footwell, creates a soothing atmosphere for relaxing drives. Also, sport and heated seats allow maximum driver and passenger comfort – essentials for long road excursions. Best of all, the front dashboard, which houses the car's various drive information interfaces, are built with soft material which results in an even more soothing appearance.
Infotainment Galore
Lastly, the VW Golf is also a tech-savvy motorist's dream come true. The car comes with Volkswagen's smart technology Car-Net® App-Connect system, allowing a driver to connect his or her smart devices into the car.


This allows to efficiently connect with apps or streaming services, which in turn brings in the entertainment sought after during hectic trips! Also, the VW Golf comes with a keyless access and push-button ignition start feature – further bridging the gap of safety and technology in a car!
Treat yourself today by taking a Volkswagen Golf out for a spin!
Other Volkswagen Golf car model Resources: