Comfort like no other. This is what the excellent subcompact SUV, the Citroen C4 Cactus promises for both drivers and passengers alike! And it is such a delight that we will be presenting this wonderful vehicle for you and our other readers – both driving and riding this car is a thrill and comfortable experience!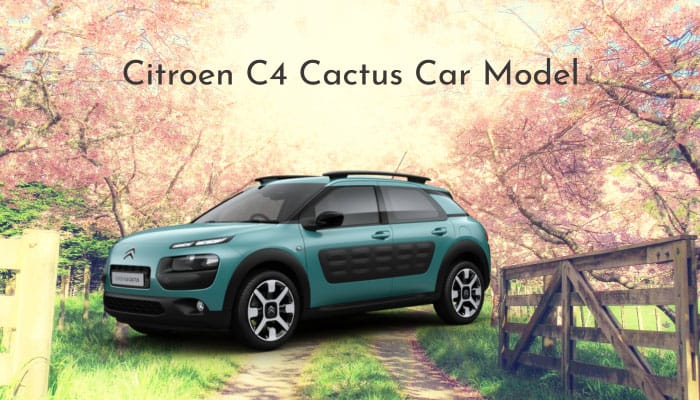 And as usual, we will be presenting key details that would best define this ride. Doing so, as we have always believed, would help you and fellow motorists rouse curiosity. We would think that it would be of great success that after reading this writeup, is that you'd get up and visit the nearest dealership (or check out any list of other car manufacturers that may offer this SUV) to take the Cactus out for a spin!
The Cactus Experience
As like surfing the net and chancing upon a list of SUVs, you'd more likely than not find out that this type of ride would offer a balance of performance and comfort. The Citroen C4 Cactus, of course, does provide and meet this expectation, with the added benefit of being one heck of a stylish ride. Its elegant appearance, which strangely enough, still retains some sporting appeal, makes this SUV a standout among the pack.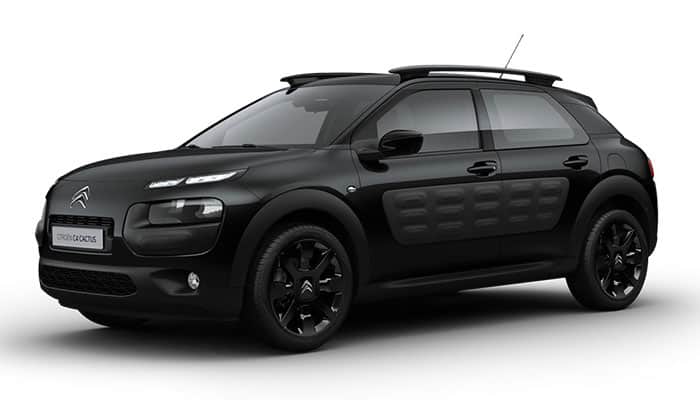 Image Source: citroen.com.au
In other words, it's just like a cactus in a desert of subcompact SUVs! As a relatively new vehicle in this line of vehicles (initial launch was just last 2014), the Citroen C4 Cactus' level of design and craftsmanship is of another and higher level. And the Citroen C4 Cactus performance definitely does not disappoint – this is one car that can definitely deliver the goods.
Related Other SUV Body Type Vehicle Hyundai Tucson Car Model
In fact, as the Citroen C4 Cactus continued to evolve throughout the years, a large number of motorists dubbed this vehicle as a "world car". With sales spread all over at different countries, the appreciation and demand of this SUV continues to rise as of today. Now, we'd like to share more about the latest Citroen C4 Cactus variant, the beautiful and exciting 2018 release.
The New Citroen C4 Cactus
Essentially, the latest Citroen C4 Cactus version brings about a technological aspect that even the most tech-savvy of individuals will appreciate. With more smart and innovative motoring tech integrated into the vehicle, this is one exciting ride that more people should definitely be driving!
A List of Improvements
We'd like to share some major enhancements that the latest Citroen C4 Cactus has! We sure are hyped with the Cactus – simply checking the list of Citroen automobiles in the main website reveals that this car is one of the manufacturer's proudest releases!
A Level Up for Speed
A subcompact SUV that still brings in the thrills, speed is still of the essence in the new Citroen C4 Cactus. With lightweight materials and an efficient engine equipped under the hood, the need for speed is essentially addressed in this version!
Comfort Production
The new Citroen C4 Cactus takes pride on introducing a whole new level of motoring comfort that drivers and passengers will appreciate. With the unique Citroen Advanced Comfort system (a first of its kind, which involves the use of Advanced Comfort Seats integration and a one-of-a-kind suspension that makes use of Progressive Hydraulic Cushions), a relaxing and memorable driving experience is assured on each and every Citroen C4 Cactus trip!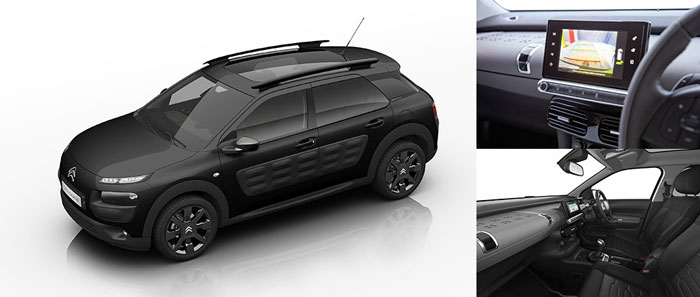 Image Source: citroen.com.au
Shift Up for Better Transmission
The Citroen C4 Cactus comes in both manual and automatic transmission versions. Optimal and smooth control is available for both versions, which goes in line with the whole Cactus ideology of providing comfortable drives.
An Excellent Engine Upgrade
The latest Citroen C4 Cactus boasts of having the newest PureTech petrol engine under the hood. Determined as the International Engine of the year, this power truly introduces excitement and comfort the driver. Additionally, the diesel variant of the Citroen C4 Cactus has the BlueHDI engine. This engine makes sure to stay in line with Euro 6 standards, when it comes to matters of emissions and cleaner drives!
The Citroen Body Style
Of course, the Citroen C4 Cactus brings in that excellent sense of style that makes this SUV a treat for the eyes! Still featuring the signature airbumps that the Cactus is known for, the latest version has this in a subdued manner that results in a minimalist yet appealing style.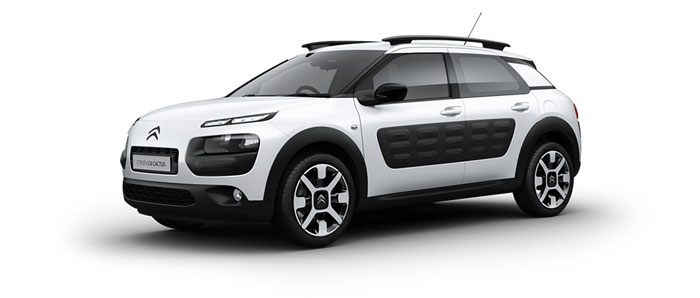 Image Source: citroen.com.au
The car's glass waistline, which is the result of the elegant 360 degrees window surface, is a subtle yet astounding facet to behold. Also, with daytime LED lights that stretch along the entire car, enhances the overall beautiful look that the car already has!
Best in Technology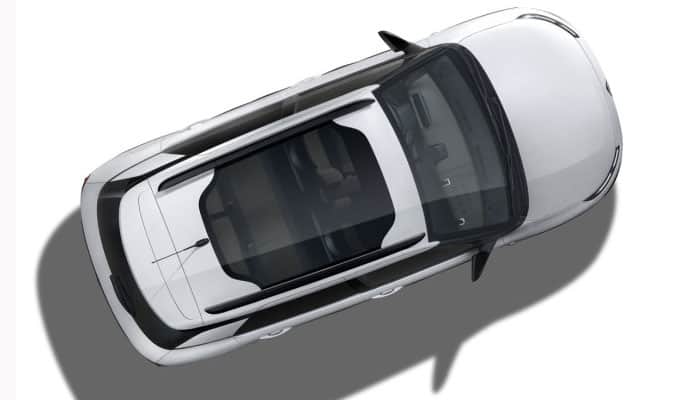 Image Source: citroen.com.au
And when it comes to smart motoring tech, only the best and latest is found in the 2018 Citroen C4 Cactus. With 12 driver assistance systems, safety and (again) comfort is guaranteed in the Cactus. Additionally, the car's infotainment features have been upgraded, allowing passengers an extra dose of excitement on each ride!
Some of the safety features that the Citroen C4 Cactus has are:
The Active Safety Brake Feature – this smart tech assures of braking power when needed. With this feature, the risk of frontal collisions is efficiently reduced!
The Driver Attention Alert Feature – gauging driver performance and behavior (mainly on lane deviations and running speed), the Citroen C4 Cactus can determine if the motorist needs to be alerted to avert any possible road mishap.

Also, connectivity is assured and flexible in the Citroen C4 Cactus. Drivers and passengers can connect to the net through the efficient Citroen Connect Nav system (which makes use of voice commands, as well), though both Android Auto systems or Apple Car Play systems (both accessible on the elegant Mirror Screen feature – a 7-inch touchscreen), and through the Citroen Connect Box (which makes use of geolocation technology – a must for emergencies and the like).
As such, this car can very well be a tech-savvy motorist's dream come true!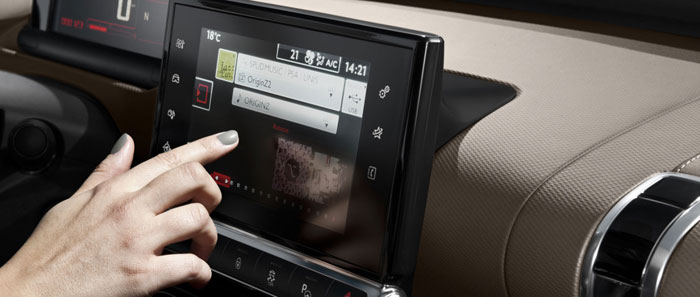 Image Source: citroen.com.au
What is there more to say than the Citroen C4 Cactus is an excellent subcompact SUV? We hope you get the chance to drive this wonder of a car soon!
Other Citroen C4 Cactus Car Model Resources:
Citroen C4 Cactus on Wikipedia
Citroen C4 Cactus Official Page
Videos of Citroen C4 Cactus Car Model