Abarth & C. S.p.A. or popularly known as Abarth, is a road car and racing car maker established in Bologna, Italy in 1949 by Italian automobile designer Carlo Abarth.

It is better recognized by its logo that is a shield embossed with a scorpion in front of a yellow and red background. This car company is a division of FCA Italy S.p.A., which is also a division of a bigger company, the Fiat-Chrysler Automobiles.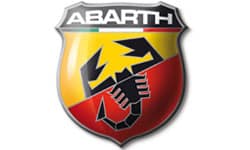 Related Other Italian Automobile Technology Alfa Romeo
When Cisitalia, an Italian factory racing team fell down financially in 1948, sporting director Carlo Abarth took over and restarted the whole company. He decided to give it a fresh start by changing its name into Abarth & C. The logo with the scorpion embellishment is actually Carlo Abarth's astrological sign.
The remaining cars of Cisitalia were then revamped and built into Abarth cars. They also added new members to the racing team including Franco Cortese, Piero Taruffi, and Tazio Nuvolari. To add up to the finances of the company, Abarth also included the production and marketing of accessories and parts to their activities. Their clients include Lancia Automobiles, Fiat, Cisitalia and Simca.
Abarth moved their headquarters to Turin in 1951 and began with their tie-up with Fiat, a largest automobile manufacturer in Italy a year after. More success have led the company to produce cars for sports car racing and hill climbing. Their competitors include the Porsche 904 and Ferrari Dino.
Strengthening its partnership with Fiat, Abarth started producing high-performance exhaust pipes for them, specifically for the Lambretta models which are now sold as collector's' items. Abarth then also supported Porsche Automobil Holding SE, a German car manufacturing company and Simca in building their racing and sports cars.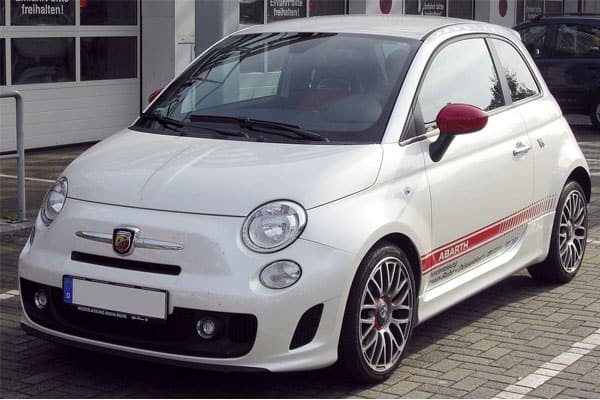 Image source: wikimedia.org
It was 1971 when Carlo finally decided to sell his company to Fiat. Since Fiat was not into joining racing events, they assigned Enzo Osella to take over this activity of Abarth. This then ended the racing career of Abarth and started the Osella racing team instead.
Full List of Abarth Car Models
---
ABARTH 695 ESSEESSE

Image source:abarth.com
Be the street hero that you've always wanted to be! The Abarth 695 Esseesse introduces some nice driving concepts, allowing you to experience unforgettable moments on the road. This choice has amazing power under its hood, with the 180 HP engine able to go from 0 to 100 km in just 6.7 seconds!
And given its lightweight nature (5.9 kg/hp power to weight ratio), you're bound to go zooming in this car! Additionally, the aluminum bonnet isn't just for show – the reduced weight of this component allows the Abarth 695 Esseesse to properly manage its weight.
Of course, Abarth rides are known for their powerful and distinct sound – the exhaust tips in the Abarth 695 Esseesse make its presence known, with the nice roar it produces.
Inside, Sabelt Racing seats bring a comfy yet striking feel, just perfect to get into that racing zone. Powerful and stylish, the Abarth 695 Esseesse may just be one of the most exciting cars ever produced by the brand!
More About ABARTH 695 ESSEESSE on abarth.com
ABARTH F595

Image Source: abarth.com
Experience a fun racing experience in this excellent Abarth release. The Abarth F595 allows you to live out your racing dreams, while maintaining some practical and street smart performance for an everyday ride. Speed and power is apparent in this choice, with the excellent Garrett Turbo turbochargers to maximize power output and efficiency.
Control is also impressive, with the brand's excellent braking system designed to make quick and reactive stops when needed. Safety is also highly prioritized, with the Koni shock absorbers to deliver optimal grip and handling.
The Abarth F595 also has some really stylish interiors, with the black theme pairing really well with the infotainment and gear system.
The exteriors also come with sporty blue accents, to showcase the brand's rally heritage. Additionally, this nice car has a nice F595 rear badge, to highlight Abarth Formula Italia's 50th year in the motoring industry!
More About BARTH F595 on abarth.com
ABARTH 595 SCORPIONEORO

Image Source: abarth.com
Coming in limited numbers (only 2000 cars have been made!), the Abarth 595 Scorpioneoro is proof that this brand can bring in thrills when it comes to both design and performance.
The iconic matte-black design of this car pairs really well with the gold accents (the 17-inch alloy wheels and the decals), blending and balancing a sporty yet elegant look.
The numbered badge that comes in each model proves its worth, acknowledging motorists that these limited edition cars have high value! When it comes to fun interior factors, the Abarth 595 Scorpioneoro integrates a nice Beats sound system and an interesting 7″ touchscreen compatible with both Android Auto and Apple CarPlay, a match made in heaven with this car's all-leather sports seats.
The Abarth 595 Scorpioneoro doesn't fail when it comes to performance as well, with the 1.4 liter turbo-petrol engine that powers it.
See and live black and cold in this stylish and powerful ride!
Abarth 124 Spider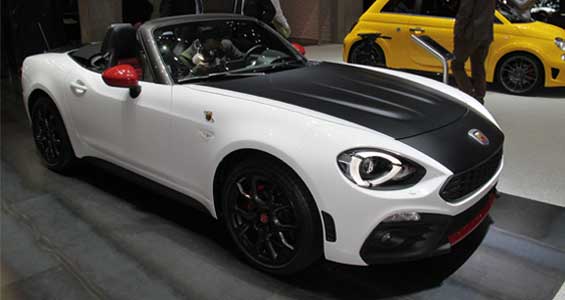 Image source: wikimedia.org
Abarth 124 Spider is another version of the Fiat 124 Spider, a roadster designed and manufactured by Fiat Chrysler Automobiles in 2015 for the LA Auto Show. The Abarth version is powered by a 1.4HP MultiAir engine with top speeds of up to 232 kph.
More About Abarth 124 Spider on Wikipedia
---
Abarth Grande Punto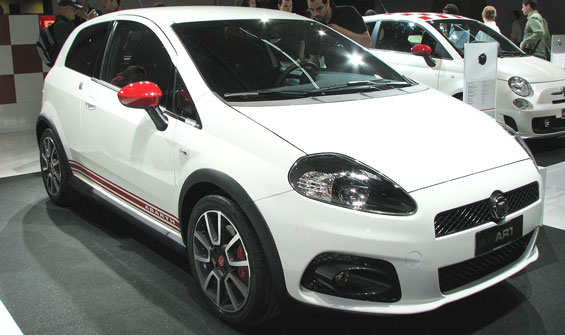 Di Xavigivax, CC BY-SA 3.0, https://commons.wikimedia.org/w/index.php?curid=6839389
For new manufacturers, a great way to make your mark in the industry would mean releasing an awesome car. And this is what Abarth & C. S.p.A did last 2007, by launching the outstanding Abarth Grande Punto.
In production until 2010, this ride came with a cool Essence kit, which was conveniently installed at any Abarth service center. For its small built, this ride was both stylish and powerful – owners definitely felt the force with an output of 180 hp! As a side note, the upgraded version was called the Abarth Grande Punto Esseesse.
Aside from amazing Abarth Grande Punto specs, this car's interior was beautiful as well. With a leather-trimmed dashboard and faux suede seats, both comfort and a high level of class was achieved in this nice ride. We sure miss this!
More About Abarth Grande Punto on Wikipedia
Other Abarth Car Models
---
Abarth 595 COMPETIZIONE

Image Source: abarthcars.co.uk
Made to deliver unforgettable performances, the Abarth 595 Competizione brings both excitement and safety in one amazing ride. Coming in two amazing variants (a sporty version and an elegant one), you can be sure that you are getting the best no matter the choice!
The Abarth 595 Competizione makes some of the best features as its standard: from the Sabelt GT cloth seats to the tech-savvy D.A.M. (Mechanical Limited Slip Differential) tech, this car definitely brings in the goods for all sorts of motorists. The 180 HP, a delight to see and use, brings the known Scorpion roar popular among Abarth rides.
And to boast of its sound, the Abarth 595 Competizione also comes with a Record Monza exhaust enhancement, which doesn't only let the car scream its satisfying engine sound output – you can actually change the sound with a simple click! Speed is impressive of course, but control is unparralled with the nice use of Brembo brakes! All in all, the Abarth 595 Competizione is one excellent ride that takes away the competition!
More About Abarth 595 COMPETIZIONE on abarth.com
---
Abarth 595 Esseesse

Image Source: abarthcars.co.uk
The Scorpion just got a whole lot better with the Abarth 595 Esseesse. Proud of its race mode (as seen with the stylish side stickers and amazing sporty Super Sport rims), this fast car still comes with the outstanding sound that Abarth releases are known for!

Image Source: abarth.com
Fuel efficiency is impressive, with the massive turbocharger able to limit fuel leakage in this car's ignition system. The 180 HP engine is a joy to use, which goes right in line with the stability offered by the Koni front and rear shock absorbers.
Safety, of course, is assured, with the innovative Frequency Selective Damping (FSD) system integrated onto the car. The Abarth 595 Esseesse's interior is great, too, with the really attractive Sabelt racing carbon seats to set the mood for a fast drive!
Even the gear knob, which is made out of carbon, is a delight to see and use! This is one really amazing car that only Abarth can make!
More About Abarth 595 Esseesse on abarth.com
---
Abarth 595 Pista

Image Source: abarthcars.co.uk
---
Abarth 595 Turismo

Image Source: abarthcars.co.uk
Need a car that is both sporty and elegant? Look no further – the Abarth 595 Turismo balances style and performance in one amazing package. Delivering smart and practical solutions for all sorts of motoring needs, the Abarth 595 Turismo also introduces a nice sense of aesthetics that's bound to make motorists proud and confident on every drive.
The dual exhaust system the Abarth 595 Turismo integrates brings in some joy when allowing the car to roar, a welcome thought knowing how amazing the sound output Abarth vehicles deliver!
The nice looks and curves this car has aren't just for show as well – aerodynamics are prioritized, with the Abarth 595 Turismo's shape meant to optimize air flow and grip. The 165 HP delivers more than enough power for the car, a nice surprise knowing that impressive control is also delivered in this ride. A nice car that should be your everyday vehicle!
More About Abarth 595 Turismo on abarth.com
---
Abarth 695 70th ANNIVERSARIO

Image Source: abarthcars.co.uk
---
Abarth 750

By Tony Harrison from Farnborough, UK;cropped by uploader Mr.choppers – Auto Italia 2008 Gaydon Heritage Motor Museum IMG_9688 IMG_9687, CC BY-SA 2.0, https://commons.wikimedia.org/w/index.php?curid=15923426
---
Abarth 595

Von Efendi17 – Eigenes Werk, CC BY-SA 4.0, https://commons.wikimedia.org/w/index.php?curid=63328379
Experience what an Abarth vehicle is with this amazing ride. The Abarth 595 is a nice entry in learning more about the cool brand, with the stylish yet enhanced motoring performance it delivers.
Known for its distinct engine sound, the Abarth 595 makes use of an innovative chrome dual exhaust system that maximizes the car's roar. And when it comes to its exterior, the Abarth 595 doesn't disappoint!
Bridging the gap in functional design, this car makes use of its slick aesthetic facets to increase airflow to its engine! In fact, even the front end of this car is designed to manage heat output efficiently, with the overall setup able to increase cooling effect by as much as 18!
To complement the aerodynamic look, the Abarth 595 is powered by a 4 cylinder engine setup (145 HP and 206 Nm maximum torque) for the thrilling speed this little vehicle hides! Choose from three cool colors (red, black, and white) when getting this car!
More About Abarth 595 on abarth.com
---
Abarth 500C

De M 93, CC BY-SA 3.0 de, https://commons.wikimedia.org/w/index.php?curid=18932356
---
Abarth 124 Rally

Par Norbert Aepli, Switzerland, CC BY 4.0, https://commons.wikimedia.org/w/index.php?curid=47285376
---
Abarth Punto Evo

Di M 93, CC BY-SA 3.0 de, https://commons.wikimedia.org/w/index.php?curid=18932414
---
Autobianchi A112 Abarth 70HP
Abarth Allemano 750 Spider
Abarth Grande Punto SS (2007)
Abarth Monomille
Abarth OT 1000
Abarth OT 1300
Abarth OT 1600
Abarth OT 2000 Competition Coupe
Abarth Punto Supersport (2012–2013)
Abarth Simca 1300 GT
Abarth Simca 2000(1963)
Abarth Zagato 750
Abarth 1000
Abarth 1000 Berlina(1961-1967)
Abarth 1000 Berlina Corsa(1961-1964)
Abarth 1000 Bialbero Zagato
Abarth 1000TC Berlina Corsa(1964-1969)
Abarth 1000 TCR Berlina
Abarth 1000 TCR Berlina Corsa(1970)
Abarth 1100 Scorpione Spider (Boano)
Abarth 1300 Scorpione(1969)
Abarth 1500 Biposto(1952)
Abarth 2000 Coupe
Abarth 2200
Abarth 2400
Abarth 3000 Prototipo
Abarth 204A Berlinetta
Abarth 205 Monza(950-1951)
Abarth 205A
Abarth 205A Berlinetta
Abarth 207A Spyder
Abarth 209A Boano Coupe
Abarth 500
Abarth 595 SS
Abarth 695 SS
Abarth 750 Berlina (Derivazione)(1956-1959)
Abarth 750 GT Zagato
Abarth 750 Zagato Monza
Abarth 850 Allemano coupe
Abarth 850TC Berlina(1960-1964)
Abarth 850TC Corsa(1964-1968)
Abarth 850TC Nürburgring(1961-1963)
Abarth 850TC Nürburgring Corsa(1961-1963)

Videos of Abarth Car Models
Photos of Abarth's Different Types of Cars
(Photos Courtesy of https://en.wikipedia.org/)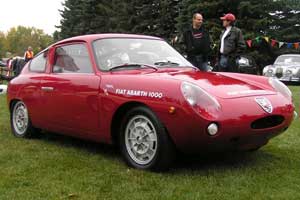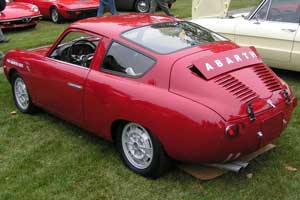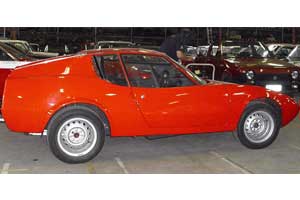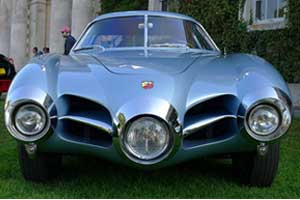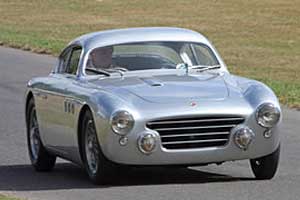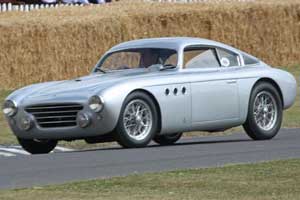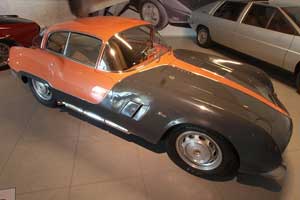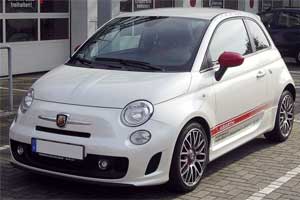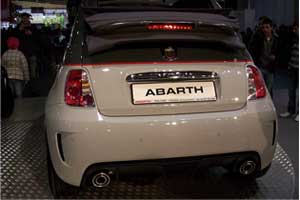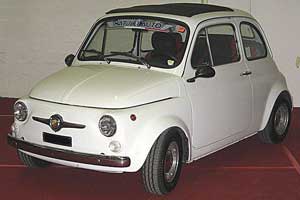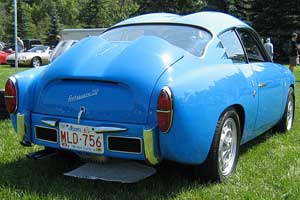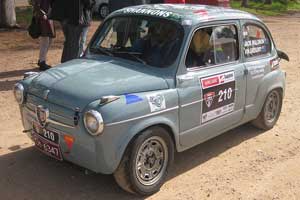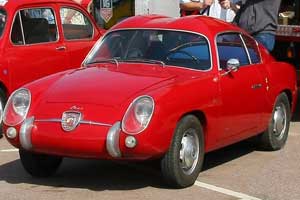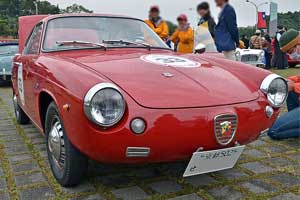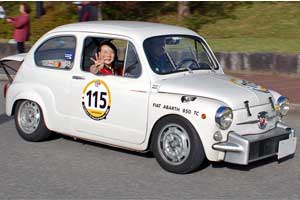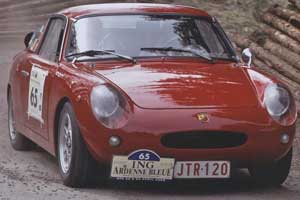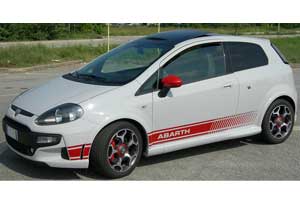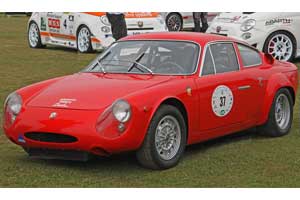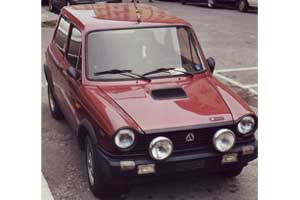 Other Abarth Car Brand Resources:
Abarth Company Website
Abarth on Twitter
Abarth on Facebook
Abarth on IG
Abarth on Youtube
Abarth Vehicle News, Trivias, Photos and Car Updates.
Swipe to see other trivia