Ferrari Car Models List
Speed is probably the first thing that comes into mind whenever someone hears the word Ferrari. The red hot speedster company, probably responsible for some of the fastest cars in the world, can very well be a household name – just the image of the horse in its logo is guaranteed to burn an image of a blurred car in anyone's head! After all, this Italian company is made to produce only racing cars (street-legal or otherwise) and has proven to be a leader in the race pack through the years.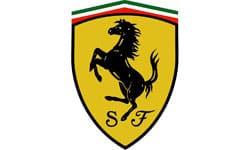 In terms of its contributions to the motoring world. Ferrari definitely has a lot:
Branding – just the merchandise of this brand (which range from clothes, accessories, computers and other gadgets) are synonymous symbols of speed. As one of the flagbearers of the Italian Rossa Corsa (which is the deep red of race cars from the said country), the company has definitely made its name known far across the race tracks and streets.
Related Other Italian Automobile Technology Fiat
Supercars – the company, because of its investment on the racing scene, is also known for its powerful and often wild display of supercars.
In a scene that may as well be considered as its own niche, Ferrari is known to create often extravagant and speedy automobiles, which, to the surprise of many, are both functional and sought-after by collectors everywhere. And this goes without saying that without these supercars, progress in terms of the automobile's evolution cannot be done without the brand's inputs!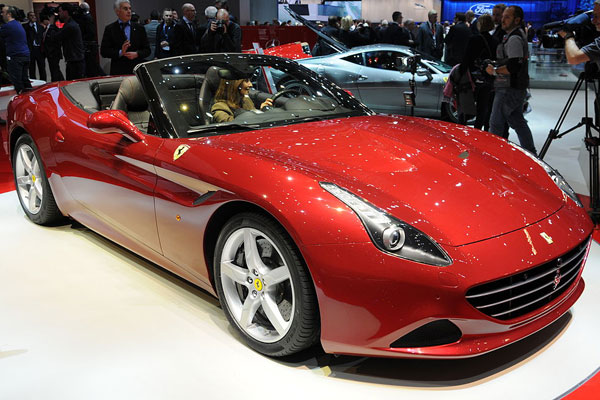 Glorious Ferrari Model
Image source: wikimedia.org
Winner – because it's a company that lives to build fast cars, more often than not, it's a sure-fire hit for the brand to always be in the winners' bracket of any sort of race. And this works both ways – reputation is built up for the brand, on producing the best vehicles in the track. It also works for its rivals, which builds up competition to create an even better machine to match up with the leader.
Here is the Full List of Ferrari Car Models and Variants:
Ferrari 312PB
Ferrari Testa Rossa

By Michael Price from Houston, USA – Ferrari Testarossa, CC BY 2.0, https://commons.wikimedia.org/w/index.php?curid=18191818

Ferrari 330 LMB

Ferrari 750 Monza
Ferrari Barchetta
Ferrari California T

Image source: wikimedia.org

Launch Date: 2017

Combine innovation, style, and top performance in a car and you just may find that the Ferrari California T is the closest definition to that particular package. Known to provide only excellence ever since its first release during the 50s, you can be sure that this is one fine ride.

The Awards Say it All

With accolades such as the best convertible of the year and the most stylish car, one can truly recognize the Ferrari California T as a unique and eye-catching ride. And with the sleek exteriors popularized by Ferrari, the California T is guaranteed to only provide an appealing motoring experience.

More than Meets the Eye

Yet the Ferrari California T just doesn't look great – its many innovative features will surely surprise drivers and passengers alike! A 3855 V8 engine assures of power; variable boost management software guarantees control of the vehicle.

A Gateway to Other Ferrari Models

What may come as a surprise for some drivers is that the Ferrari California T, even with its high-end performance and features, can also be considered as a way to experience and be excited for other Ferrari models. Take it as the entry to the wonderful world of this popular car brand – you won't disappoint yourself with this angle!

Ferrari F12 Berlinetta
Ferrari 458 Italia

458 Speciale DC/T
458 Spider DC/T
458 Italia DC/T

Ferrari FF
Ferrari 488 Spider

Image source: wikimedia.org

Rise above motoring benchmarks and enjoy an exciting ride with the Ferrari 488 Spider.

Power Above All Else

The prime appeal of the Ferrari 488 Spider is the power under its hood. With exceptional response times, the V8 engine comes as a complete package that accentuates all of the additional features in the car. Even the roar of the engine is a delight to one's senses.

The Allure

The Ferrari 488 Spider's unique look is sure to make heads turn. Muscular is its appearance, that the car's iconic design is also bolstered with its function – aerodynamic in nature, the Ferrari 488 Spider just doesn't look great, it performs massively impressive as well.

Innovations Fit for Royalty

The small details matter in the Ferrari 488 Spider. The built-in Apple CarPlay complements the car's infotainment features – which results to an exciting and fantastic ride!

Ferrari 488 Spider Variants

– Ferrari 488 Spider 3.9L V8
SEE ALSO: Ferrucio Lamborghini: the Story of How a Tractor Maker Decided to Go Against Ferrari)
Ferrari Grand Tourer Car Models
Ferrari 275 GTB, GTS, GTB/4, NART Spider
Ferrari 599 GTB Fiorano
Ferrari 250
Ferrari 456
Ferrari 612 Scaglietti

By Alexandre Prévot from Nancy, France – Ferrari 612 Scaglietti, CC BY-SA 2.0, https://commons.wikimedia.org/w/index.php?curid=54565225

Ferrari California

Ferrari California Variants

– Ferrari California T

Ferrari 575M Maranello
Ferrari 550

By Thesupermat – Own work, CC BY-SA 4.0, https://commons.wikimedia.org/w/index.php?curid=61392865

Ferrari America. 340, 342, 375, 410, 400, 500 Superfast, 365 California
Ferrari 195 Inter
Ferrari 365 GT4 2+2/400/412
Ferrari 250 GT SWB Breadvan (2819GT)
Ferrari F12berlinetta
Ferrari Sports Car Models
Ferrari 365 GTB/4 and GTS/4 "Daytona"
Ferrari 250 GTO

CC BY-SA 3.0, https://commons.wikimedia.org/w/index.php?curid=120329

Ferrari F430
Ferrari F40
Join the discussion below!
Photo of the Day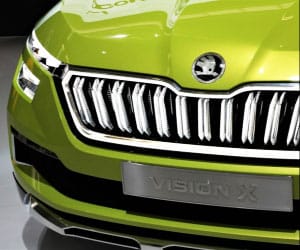 List of Car Manufacturers