Drive High and Full Speed with Sports Cars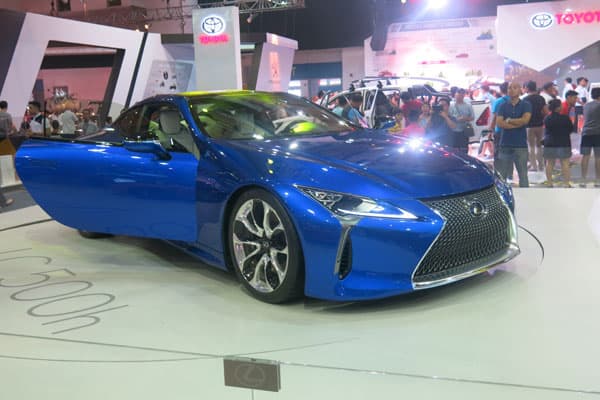 Are you in the likes of Alain Prost or Michael Schumacher? Or are you just a sports racer enthusiast? No matter who you are, I got a nice ride for you. It's an agile and compact ride with a race car built. It's a sports car.
History
Sports cars started in '20s and its production has been successful until now. The first ever legitimate and qualified sports mobile made was the Peugeot. It was recognized in 1894 upon winning second place in an automobile competition.
Ever since its recognition, Peugeot was the basis of any sports cars for modification and innovation. Then numerous models namely Gordon Bennett, Corvette, Ferrari, Jaguar, Ford Mustang, and Porsche followed.
Features
Over the years, sports car manufacturers have perfected its features for an ultimate race car experience. It has always been known as a mobile with sporty two-seater and agile speed. It has always been focused in running at high speeds and not in carrying people, the main reason it only features two seats.
A sports car's agile speed is also improved through various features by putting a wing and a powerful engine. A wing, also known as spoiler, can always be found at the back of the ride. It gives a downward force, so it could be used in a high speed condition. One good example of this ride is the Ferrari F40.
Plus, a lightweight engine, low center of gravity, and 69 mpg speed make a sports car so powerful. SEAT Leon SC TDI, Mercedes C220d Coupe, and Audi TT TDI are some examples of these rides.
Conclusion
Sports cars are really built for racing and not for traveling. That's why sports racers or even sports enthusiasts like you are fit to drive it. Just make sure to handle it with care.
Here is the full list of Sports car models:
AC 3000ME
Alfa Romeo 4C
Alpine A108
Ariel Atom
Arrinera Hussarya
Ascari A10
Aston Martin Vantage
Audi TT
Bentley Continental GT
Buick Reatta
Bugatti EB110
BMW Z8
Caparo T1
Caterham 21
Chevrolet Camaro
Dodge Challenger
Dodge Viper
Ferrari 458 Italia
Fiat X19
Ford Mustang
Honda Integra
Honda NSX
Hyundai Genesis Coupe
Hyundai Tiburon
IFR Aspid
Infiniti Emerg E
Isuzu 117 Coupe
Jaguar F-Type
Lamborghini Murcielago
Lexus LFA
Lotus Elise
Marussia B1
Mazda RX 8
Mastretta MXT
McLaren 12C
Nissan 240SX
Opel Tigra
Pontiac GTO
Porsche 997
Renault Wind
Saturn Sky
Toyota 86
Video of Sports Car Models
Photos of different Sports car type of vehicle
AC 3000ME
Toyota 86
Saturn Sky
Renault Wind
Porsche 997
Pontiac GTO
Opel Tigra
Nissan 240SX
MGF
Mercedes-Benz SLK Class
McLaren 12C
Mazda RX 8
Mastretta MXT
Marussia B1
Lotus Elise
Lexus LFA
Lamborghini Murcielago
Jaguar F-Type
Isuzu 117 Coupe
Infiniti Emerg E
IFR Aspid
Hyundai Tiburon
Hyundai Genesis Coupe
Honda NSX
Honda Integra
Ford Mustang
Fiat X19
Ferrari 458 Italia
Dodge Viper
Dodge Challenger
Chevrolet Camaro
Caterham 21
Caparo T1
Buick Reatta
Bugatti EB110
BMW Z8
Bentley Continental GT
Audi TT
Aston Martin Vantage
Ascari A10
Arrinera Hussarya
Ariel Atom
Alpine A108
Alfa Romeo 4C
Mazda MX-5
Lamborghini Huracan
Honda NSX