Peugeot Car Models List
The French, aside from its very unique and appealing future, also provides some of the best automobiles that the entire world has ever seen. This can be seen on one of their most successful car manufacturing companies, Peugeot. As the second largest carmaker in Europe, the brand has definitely provided reliable vehicles for the public (after all, it wouldn't have made it at that spot without passing the standards of different drivers).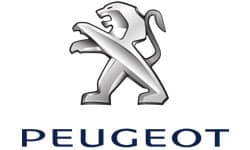 Related Other European Car Manufacturer Renault
Its testament on the motoring world can be seen in its legacy: founded as early as 1842, the company originally catered to bicycles. As current technological advancements were introduced through the years, the brand then made a decision to invest on automotive manufacturing. Success was brewing, even through several eras and hurdles (such as rivals), which shows the company's willingness to go against the tide.
Peugeot has had several hallmarks. Here are some of them:
Race Leader – always in the race scene, the brand has made its name known in various car race divisions. It's a need for speed, especially if the company has broken several world records. From rallying to even formula 1 circuits, this French car manufacturing company is a known force in the track.
Peugeot Avenue – the appeal of this company for both hardcore and conventional drivers can be seen in the development of a large showroom in France and Berlin. Both existing and concept cars can be seen in these showrooms, and as well other memorabilia not found in any normal car dealership. The idea of investing in these showrooms has created a niche of its own, showing that the brand does care for its customers.
Peugeot Polished Brand
Image source: wikimedia.org
Electric Avenue – highlighting the need on providing cleaner and greener cars, the company has invested on technology to advance its cars on electric power. The company is currently developing both hybrid and pure electric rides, showing its advocacy to the environment.
Here is the Full List of Peugeot Car Models and Variants:
Peugeot 107
Peugeot 408
Peugeot RCZ

Peugeot 4007
Peugeot 208

Peugeot 208 Variants

– Peugeot 208 GTi 1.6 THP

Peugeot 508

Image source: wikimedia.org

Launch Date: 2015
A family car that delivers satisfying performance, and not to mention, a stylish look as well, the Peugeot 508 is definitely an impressive ride!

Striking Appearance

The latest Peugeot 508 stands out from the rest with its impressive exterior design. The vertically oriented front grille, which features the Peugeot Lion, will leave an impression. Additionally, the revamped rear bumpers doesn't only give the car an impressive feel – the additional safety comfort is much appreciated as well!

Safety Features Perfect for a Family

Of course, the best of what a Peugeot 508 has to offer are its safety features. A reserve parking camera will assist drivers that parking will be a smooth experience. The blond spot detection system will give passengers the peace of mind that they'll be safe all throughout the trip. Truly, a car meant for every family!

Peugeot 508 Variants

– Peugeot 508 2.0L HDi Allure AT
– Peugeot 508 2.2L HDi GT

Peugeot Expert Tepee

Image source: wikipedia.org

Your next road trip may be a stylish motoring experience with the Peugeot Expert Tepee.

Elegant Silhouette

The Peugeot Expert Tepee's unique silhouette look offers a touch of elegance that any motorist will appreciate. Yet the stylish look offers function and practical usage as well, with the vehicle able to fit in 5 to 9 passengers!

Making Motoring History

A milestone in the motoring scene: that's what the Peugeot Expert Tepee is all about. It's particle filter (PF) technology, introduced last 2000, is the first and innovative take in reducing soot particle emissions in diesel engines (at an impressive rate of 99%!).

A Safe Journey

Best of all, the Peugeot Expert Tepee assures drivers and passengers a safe and comfortable ride. The vehicle's ESP trajectory control system offers a complete package in safety, by seamlessly combining all safety features in one.

Peugeot Expert Tepee Variants

– Peugeot Expert Tepee 2.0 HDi AT
Here are some of Peugeot's other car models:
Peugeot Bipper
Peugeot VLV
Peugeot Type 15
Peugeot 907
Peugeot Type 105
Peugeot 104
Peugeot 5008

Image source: wikimedia.org

A compact MPV that offers flexibility in performance and a unique style to boot are some of the most engaging features that the Peugeot 5008 MPV has to provide.

Storage Versatility

The Peugeot 5008 MPV provides enough space to accommodate up to seven passengers, with the additional option to reconfigure and adjust seats for more space-saving cargo solutions. Additionally, the roof rack is another option to consider when hauling big items during a trip.

Comfort Prioritized

A passenger's comfort and wellbeing are always considered in the Peugeot 5008 MPV. With spacious legroom and side curtains for protection from the sun's rays, this car goes the extra mile to treat passengers as a-listers.

Connectivity at Ease

Infotainment feature and Internet connections can be done in the Peugeot 5008 MPV. The impressive sound system will definitely delight passengers especially during long drives.

Peugeot 5008 Variants

– Peugeot 5008 2.0L HDi Allure AT

Peugeot Talbot Samba
Peugeot Type 125
Peugeot Type 175
Peugeot 202
Peugeot Type 36
Peugeot Type 4
Peugeot 306
Peugeot 5CV
Peugeot 2008

By Vauxford – Own work, CC BY-SA 4.0, https://commons.wikimedia.org/w/index.php?curid=62811568

Peugeot 2008 Variants

– Peugeot 2008 Allure 1.6L AT

Peugeot Type 56
Peugeot Type 163
Peugeot 308

By M 93, CC BY-SA 3.0 de, https://commons.wikimedia.org/w/index.php?curid=36380648

Peugeot 308 Variants

– Peugeot 308 GTi
– Peugeot 308 Hatchback Allure
– Peugeot 308 Station Wagon Allure
– Peugeot 308 Station Wagon GT Line
– Peugeot 308 Hatchback GT Line

Peugeot 505
Peugeot 305
Peugeot Type 174
Peugeot 404
Peugeot Type 5
Join the discussion below!
Photo of the Day
List of Car Manufacturers