Lord over all with the Ssangyong Rodius, an impressive MPV created by a rising South Korean car manufacturing company.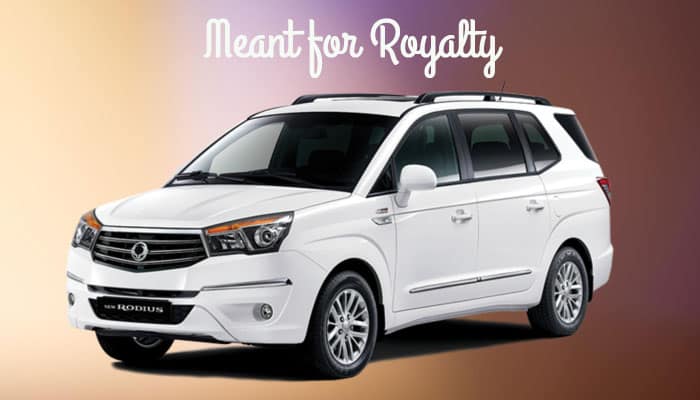 What's in Store in this Ssangyong Rodius Review
For starters, we'd like to share some key details on what make the Ssangyong Rodius a must-have vehicle. By focusing on what we think are the main highlights of the Rodius, you and our other readers may then decide if this is the perfect vehicle to own.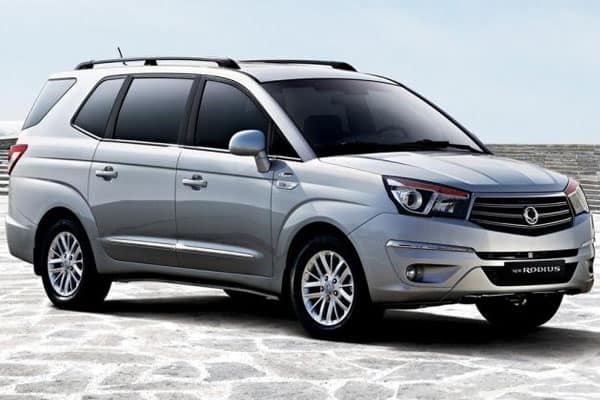 Image source: autobild.es
We hope that the focused insights will not only help you decide – we'd want to quench your thirst of curiosity with this review, for you to find out on your own if the Rodius is indeed the lord of the road it claims to be.
With that said, here's a short overview on the Rodius' motoring history. First launched sometime late 2004, this MPV was created by Ssangyong as a take on capturing luxury and performance for lucky and able drivers. Taking into consideration insights from the London Royal College of Art (essentially, hiring a former head of the mentioned school, Ken Greenley), the Rodius was meant to be a vehicle that will exude the same look and feel of what a prestigious yacht is on asphalt.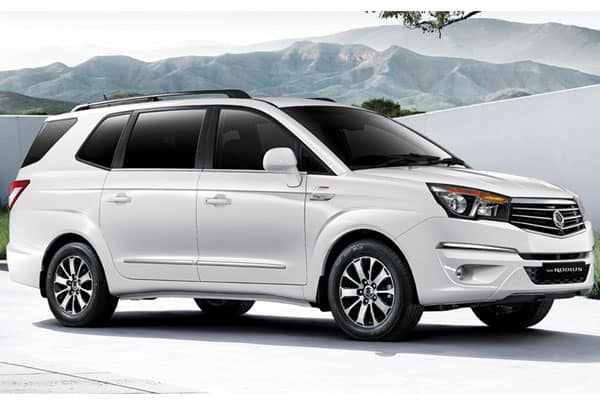 Image source: autonocion.com
Of course, and perhaps a working experiment on part of the South Korean car company, Ssangyong listened to criticism and incorporated several aesthetic and engineering factors on future models of the Rodius. In fact, and quite sadly, early models of this vehicle have been criticized of having ugly exteriors, a big blow on what Ssangyong originally meant to deliver.
We thought you were interested in this other Ssangyong car model. SsangYong Tivoli Model
Yet the motoring company stood strong and transformed the car into the lord it was meant to be. With the constant evolution and emphasis on crafting an MPV that will make heads turn, Ssangyong may indeed be proud to claim that the current (and even future) Rodius model is a car that will stand out and rise above others on the road.
As such, we'd like to share more on what makes the Rodius such a worthy vehicle to drive (and, of course, own). We do hope that you'd give a chance to check this MPV out – given its colorful history, this is a car that you'd want to know more about (it is, after all, a lord to behold).
The Ssangyong Rodius Interior is Beautiful
If there is only one thing you'd need to know about the Ssangyong Rodius, then it has to be on how alluring its interior design is. Focusing both on aesthetic beauty and passenger safety and comfort, the Rodius is an elegant vehicle to drive and be in!
For one, and learning from previous models, the latest Ssangyong Rodius makes sure to emphasize a luxurious yet sporty feel within. Combining with the robust appearance outside, a touch of elegance can be found in this car's interior – truly an impressive take that anyone will be impressed with.
In terms of infotainment features, the Ssangyong Group made sure to only include the latest and innovative tech enhancements in the Rodius. With a stylish dashboard, coupled with smart and user-friendly panels, this is a car that will complement any motoring style.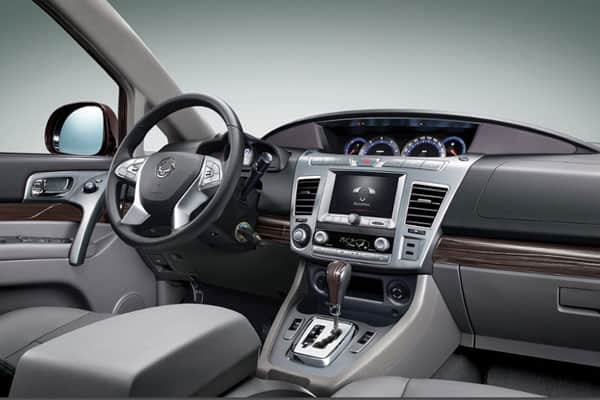 Image source: ratola.com
Additionally, the Ssangyong Rodius assures tech-savvy individuals the connectivity that they deserve. With Bluetooth and Mirrorlink functions, anyone can stay in touch with in-demand apps while on the road.
Ssangyong Rodius Seating Capacity – Just Perfect for the Round Table
One of the most impressive features that the Ssangyong Rodius has that will best suit even motorists with large families is its spacious and comfortable seating configurations. The massive interior, which has an outstanding 3,000 mm rating of a wheelbase, makes sure that both passengers and even bulky cargo or luggage are positioned and safely placed within.
Related Other MPV Body Type Vehicle Mahindra Xylo Car Model
Also, the Ssangyong Rodius has smart and flexible seating arrangements. With the vehicle's seats able to adjust to multiple configurations, the Rodius efficiently can address all sorts of cargo and even passenger comfort needs.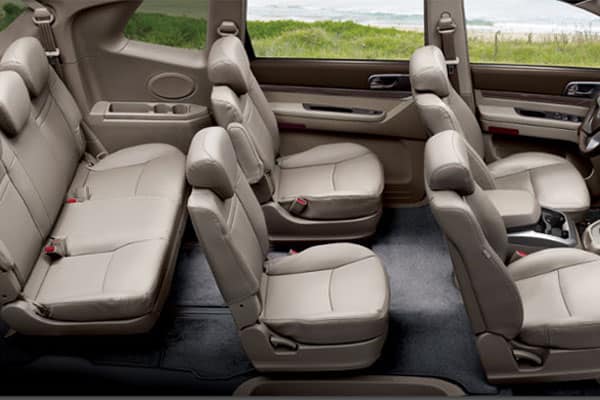 Image source: ratola.com
Other Ssangyong Rodius Specs You Need to Know About
In line with comfort, the Ssangyong Rodius also comes equipped with several awesome safety features. For starters, this lord of an MPV has an electronic stability programme (ESP) equipped. Already impressive, the Ssangyong Group added several integrations to complement the ESP platform, such as emergency stop and hill assist features.
Taking into consideration wear and tear encountered on the road, the Rodius also has an innovative tyre pressure monitoring system. Otherwise known as the TPMS, this cool feature allows drivers to know if the car is road-worthy, assuring all of even safer and more enjoyable rides.`
The Ssangyong Rodius is Meant for Royalty
Everyone deserves to be treated as royalty, and with the Ssangyong Rodius, motorists stand to get a chance to feel how blue-blooded people are. This is an MPV that delivers on looks, performance, function, comfort, and of course, safety. Also, with the Ssangyong car manufacturing company's history and passion to excel, you can be assured that you only get motoring excellence in the Rodius.


As such, do make sure to grab the chance to get behind the wheel of the Rodius – you deserve to feel like a king or a queen on the road! Lastly, drop us a comment below on what your thoughts are – we want to know what you think of the Rodius!
Other Ssangyong Rodius Car Model Resources: