Take control of a beast of vehicle today by taking a Toyota Hilux out for a spin. Mainly known as a pick up truck that delivers, this car is one of the most trusted vehicles that motorists can rely on, whatever the occasion demands it as so.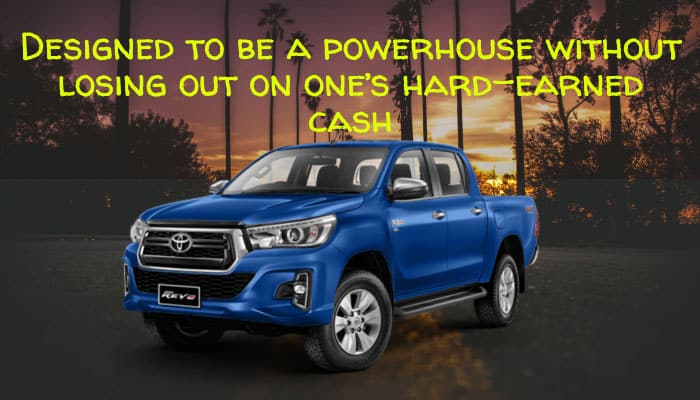 Designed to be a powerhouse without losing out on one's hard-earned cash, this is a car that can venture out into the wild or trawl the ever-busy activities in an urban jungle setting. Let's find out more on what make the Toyota Hilux such a big deal for drivers (and we do hope that you get the chance to drive one in the near future as well!).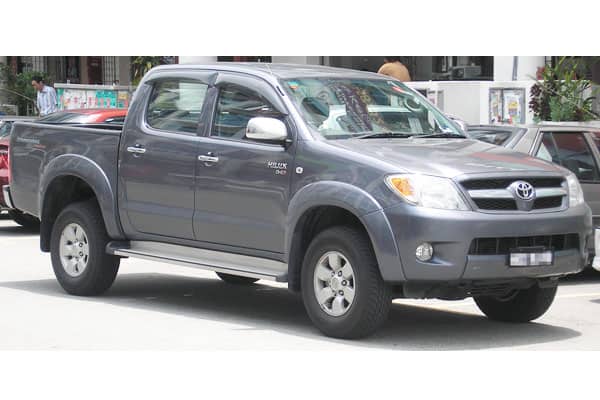 Image source: wikimedia.org
Behold the New Toyota Hilux
The newest variant, which incorporates several tech-savvy features, further elevates its key and reliable expectations to a higher and brighter level. As such, we'd like to share some of these exciting factors for you and our readers to realize why the Hilux is such a wonderful vehicle!
An Impressive Toyota Pick Up Ride
First and foremost, we'd like to highlight some of the many milestones that this very fine vehicle has achieved. As a constant feature in the famous BBC motoring show, Top Gear, the Hilux has always been acknowledged to provide sturdy and safe motoring advancements.
Even when placed under extreme test (which, in some episodes of the show, resulted to structural damage), this Toyota Pick Up still can be driven around in a comfortable and exciting manner. For even more bizarre and extreme cases, the Hilux has been driven around as an amphibious vehicle and trekked in the harshest conditions such as a trail towards the North Pole – which, of course, with the pick up truck passing in flying colors!
Related Other Pickup Truck Body Type Vehicle Ram 2500 Car Model
Another important milestone that this truck has achieved is its world record in the 2008 / 2009 Amundsen Omega 3 South Pole race. With a completed trip of over 5,000 km, this is a car that definitely can take the torture of whatever bizarre weather and road condition it has been placed with.
Also, considering its power and sturdiness, the Toyota Hilux has been a mainstay for military forces around the world. As a light cavalry vehicle, this Toyota Pick Up has been a powerhouse ride to get troops in and out of a battlefield in the safest way possible.
The Toyota Hilux Diesel Delight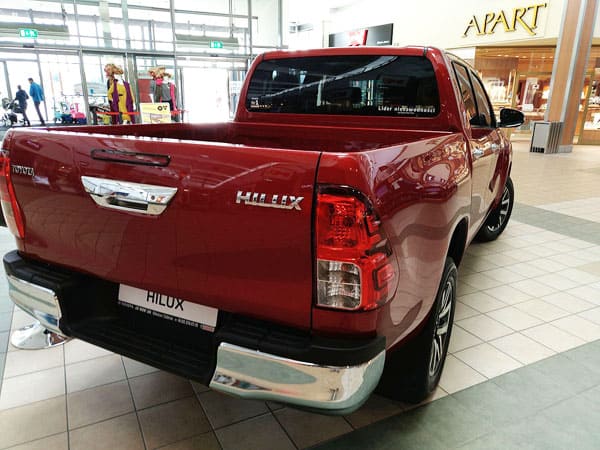 Image source: wikimedia.org
Next, we'd like to discuss how the Hilux's engine and motoring performance is a great deal for motorists, especially those who rely on diesel to get through by in their daily lives. With Toyota's priority on expanding and improving their range on their diesel vehicles, the Toyota Hilux's engine performs at a higher and more powerful level. With a choice of either 3.0 liter 2982cc diesel engine or a 2.5 liter 2494cc diesel engine, the power to choose between the both impressive engine variants provides a driver to get the control he or she can manage with.


The 3.0 liter engine comes with a 4-cylinder 16V double overheard camshaft (DOHC) variable nozzle turbo (with intercooler) system, which results to an exciting and powerful ride. With a maximum power output of 163 PS (3400 rpm), with a very high torque of 343 Nm (1400 to 3200 rpm), this choice is definitely one that will deliver the best in motoring performance.
The other engine option comes also with the 16V double overheard camshaft (DOHC) in two power tunes. When it comes to maximum power output, this option does not also disappoint – the first power tune results in 102 PS (3600 rpm) with an impressive peak torque of 200 Nm (1400 to 3400 rpm); the other and more powerful tune at 144 PS (3400 rpm), and also an amazing peak torque record of 343 Nm (1600 to 2800 rpm).
Information on the Toyota SR5
The Toyota Hilux also comes with an even more exciting variant, the SR5 (Sport Rally 5-Speed). This version, popular in North America, proves just how impressive the Hilux is even in the USA.
Adventure with the Toyota 4×4
To cap off this review, here are more exciting features one can expect when driving the Toyota Hilux.
We thought you were interested in this other Toyota model. Toyota Previa
A Sight to Behold
The Hilux, which we've explained to be a reliable and sturdy ride, also looks great. The large radiator grille of this vehicle is an intimidating force to gaze upon, which can even stand up against even the most powerful vehicles in the market. Multi reflector halogen headlamps, located at key spots of the grille, further accentuate the power and beauty of this vehicle.
Interior Strength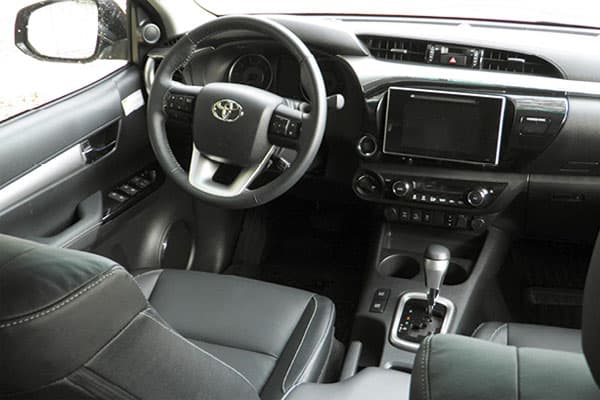 Image source: wikimedia.org
The beauty and power reaches out even within the Hilux. A spacious cabin offers cargo solutions and as well comfortable drives. The infotainment system, brings about a touch of exclusiveness – a great match to the power that this car provides!
Safety is at its Best
Lastly, and to perfectly complement the reliability and sturdiness of this car, the Hilux takes extra steps to make each ride a safe and comfortable one. With front, side, and a curtain shield, one is assured that this ride can take any kind of beating it may face on the road. Additionally, SRS airbags ensures driver and passenger safety – always a must for getting on by!
Grab the opportunity to take the Hilux out for a spin today!
Other Toyota Hilux car model Resources: