Caterham Cars is a manufacturer of special lightweight sports cars from Great Britain. The company was established in Caterham, Surrey, hence the name, and is headquartered in Crawley, Sussex. The company released their current model, the Caterham 7 or just known as Seven, way back 1973 and is an evolution of the Series 3 Lotus Seven engineered by Colin Chapman.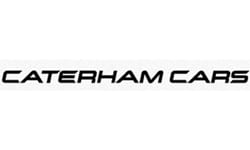 Caterham Cars made a two-seater soft top substitute to the Lotus Elise and MGF in the 1990s and they called it the Caterham 21. A combined project with Lola was then released for mass testing in 2010 and it was called the SP/300.R, a car that only works on a definite track. It was scheduled to be released in 2013.
Related Other UK Car Brand TVR Car Company
Two years before, Tony Fernandes, the Malaysian who owns the Formula One team, announced that he bought the whole company.
The engines of the Caterham Cars were initially supplied by Ford Kent engines. These engines can also be matched with Cosworth-derived BDA/R units, but the difference is, they are enlarged and specified to 1.7-litres, which generates a larger horsepower at 150-170 bhp.
Factories and showrooms of Caterham Cars were initially located in Surrey but later on moved to a new and bigger plant at Dartford, Kent. Just this 2012, the Caterham Cars transferred to a new facility in Leafield.
This was to target the production of new models of cars. The said plant was used by the Arrows F1 team and the Super Aguri F1 team. The Leafield plant will also accommodate the Caterham F1 team. It was headquartered at Hingham Norfolk before.

Image source: wikimedia.org
When it comes to motorsports, the Caterham F1 Team, popularly known in Team Lotus in 2011, raced the tracks from 2012. Being Team Lotus before, the team still retained the Yellow and Green livery. On 2012, the F1 team then introduced the first ever F1 car of Caterham, the CT-01 in the F1 Racing Magazine.
Full List of Caterham Car Models
---
Caterham SEVEN 360

Image Source: caterhamcars.com
A motorsport living legend, the Caterham Seven 360 brings in the excitement both for people curious on the car and for hardcore motorists.
Meant to be on the track, this car is actually assembled by hand! Getting an order of this car basically means putting all parts together – gearbox and engine are sent to separately.
For performance, this is indeed such a powerful ride to be in. With the capability to go up to 130 mph, this is truly a fun ride to be in. Hope you get the chance to be behind the wheel of this car!
With generations of constant releases, nothing can sure still beat the iconic look that the Caterham Seven 360 introduced for the motoring industry!
This amazing roadster, which was first launched way back in 1957, proves that its design still matches (and maybe even surpasses) contemporary rides today. There's just something amazing with this roadster's looks that screams speed!
But more than the outstanding speed that the Caterham Seven 360 delivers, both precision and control have been fine-tuned throughout the years. So much so that this is a car that enjoys a great following even today! Truly, a car worthy to be called a living legend!
More About Caterham SEVEN 360 on caterhamcars.com
---
Caterham 7 Roadsport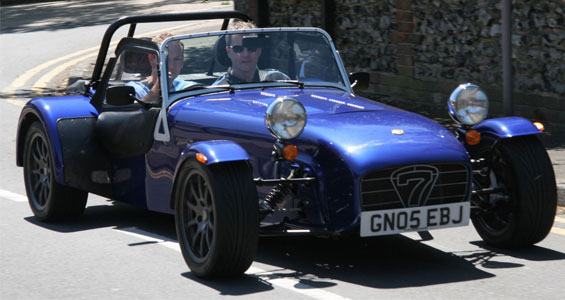 Image source: wikimedia.org
The Caterham 7 is a sports car designed and produced by Caterham Cars, an automaker from the United Kingdom. Caterham started selling this in 1973 up until today. The Roadsport is a variation with faster engine and more extra features.
More About Caterham 7 on Wikipedia
List of Other Caterham Vehicles
---
Caterham 21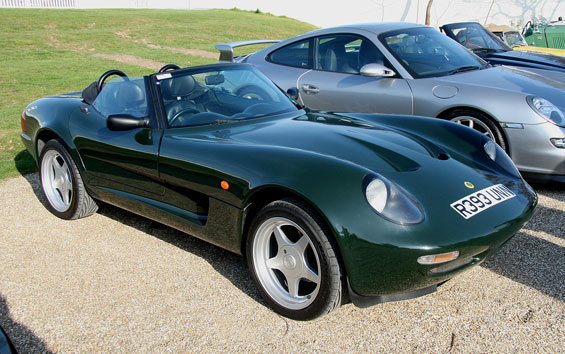 By Brian Snelson – originally posted to Flickr as Caterham 21, CC BY 2.0, https://commons.wikimedia.org/w/index.php?curid=6447455
---
Classic Caterham
Caterham 7 Superlight R300
Caterham SEVEN 270
Caterham SEVEN 420
Caterham SEVEN 620 S
Caterham SEVEN 620 R
Caterham AEROSEVEN
Caterham Roadsport
Caterham Roadsport A
Caterham Roadsport B
Caterham Superlight
Caterham Superlight R300
Caterham Superlight R400
Caterham Superlight R500
Caterham Superlight R600
Caterham Superlight 620R
Caterham SEVEN CSR

Video of Caterham Car Models
Photos of Caterham's Different Types of Cars
(Image source: wikipedia.org/)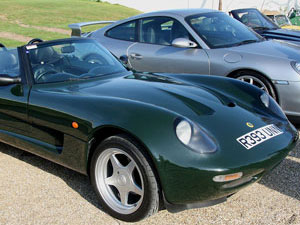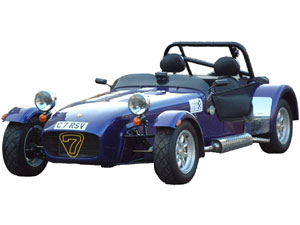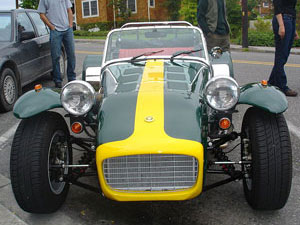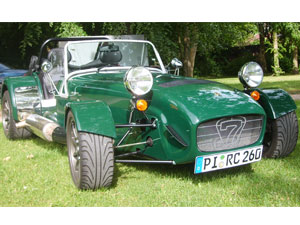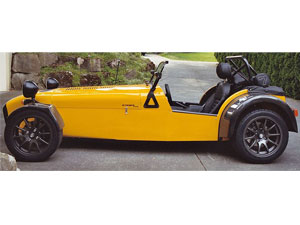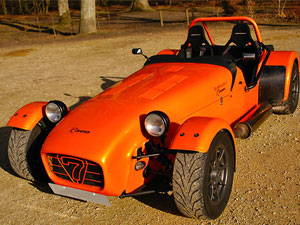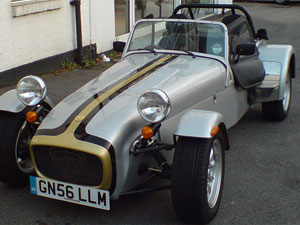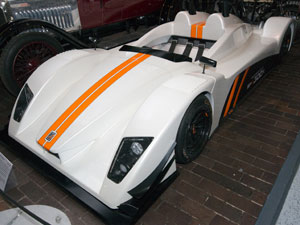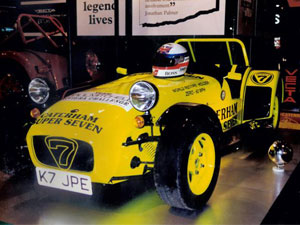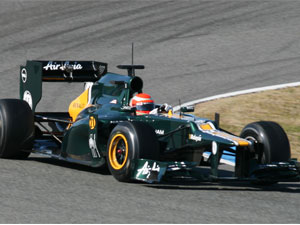 Other Caterham Car Brand Resources
Caterham Cars
Caterham on FB
Caterham on Twitter
Caterham on Youtube
Caterham on IG
Caterham Vehicle News, Trivias, Photos and Car Updates.
Swipe to see other trivia