Arash Motor Company is minor automobile manufacturer based in Newmarket, Suffolk, England. They primarily focus on designing and producing sports cars for the Bri vbv The company was founded by Arash Farboud. Its first name was Farboud Limited but was changed seven years after in 2006.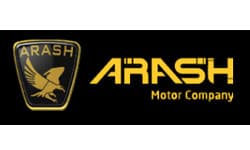 One of their famous models is the Farboud GTS which was released in 2003. They sold the rights of the company to Farbio and after then became a subsidiary of Ginetta.

Arash's first model is the Farboud GT, a 2.8-litre V6 twin turbo engine sports car that fires up to 620bhp. It was announced at the Autosport International Show in Birmingham in 2002.
A year after, they debuted the Farboud GTS as a concept car in the 2013 Autosport International. Three units of the GTS were first built before Farbio Sports Cars take ownership of the design.
Production of the units started in 2007 with Farbio GTS as its new name. Farbio then merged with Ginetta and the GTS was further enhanced to become the Ginetta F400.
Two years after the debut of the GTS, Arash launched the AF10, a Chevrolet Corvette-based 7.0-litre V8 engine that produces power of at least 500bhp. Its production was halted but was later revised in 2016 where it came with an all new hybrid drivetrain and a whopping horsepower count of 2080hp.
Related Other UK Car Brand Ariel Motor
The Arash AF8, a 7.0-litre midsize V8 engine was announced in early 2014. It produces a power of 505hps.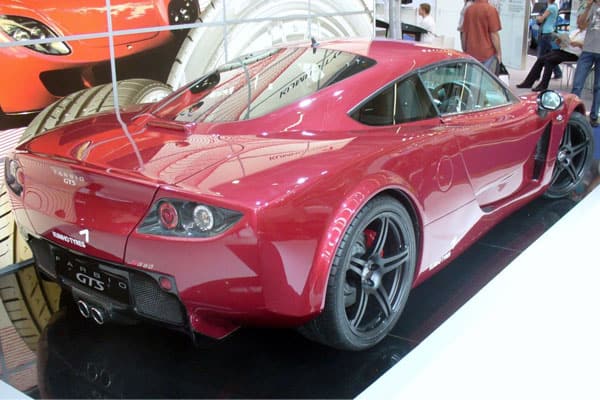 Image source: wikimedia.org
So far, this is all the releases of Arash but they still have a lot to offer in the next years to come. In their website, they classify themselves as a small team with a big belief. The AF8 is still on the works and is yet to be formally introduced to the public with new features.
Here is the Full List of Arash Car Models and Variants:
---
Arash AF10


Image Source: By Norbert Aepli, Switzerland, CC BY 4.0, https://commons.wikimedia.org/w/index.php?curid=47283555
Looks that kill, performance that will leave all others in the dust. That's what the Arash AF10 presented to motorists when it was first unveiled last 2009.
The one thing that can be first be noticed on this amazing car is on how it looks so much like a spaceship. It's as if it's ripped out from a sci-fi comic!
But more than it's excellent and cutting-edge looks, the Arash AF10 packs a solid punch when it comes to motoring performance. With a petrol engine (with the option to get an electric drive alternative) and 4 motors powering it, this is one amazing car that will warp its way along the highway!
More About Arash AF10 on arashcars.com
---
Arash Farbio GTS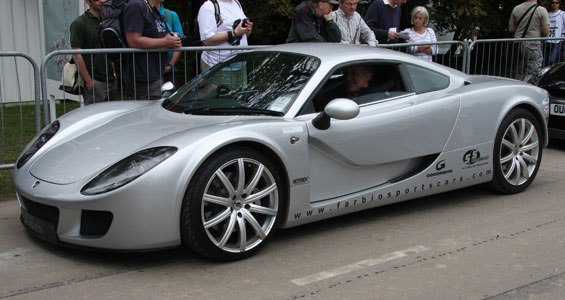 Image source: wikimedia.org
The Arash Farbio GTS is a sports car designed and manufactured by Arash, an automaker from Suffolk, England. It is the production version of the Farbio GTS and was first launched in 2002 at the Birmingham Autosport International show.
Other Arash Car Models:
Arash AFX-R

Image Source: arashcars.com
A supercar like no other, the Arash AFX-R is designed to dazzle, perform, and break all sorts of driving records. Integrating an innovative petrol hybrid setup, the Arash AFX-R can go for a supreme rating of 580 bhp. This supercar is primed with a manageable 6 speed manual gearbox, for excellent control and speed.
Design-wise, the 580bhp dubs its unique aesthetic as spaceship technology, with its sleek and smooth outline. Its chassis is undoubtedly unique as well, with 3D printed metallic and carbon inserts enhanced on the carbon monocoque body.
The single piece construction is actually a first in the industry, which highlights the durability of the reinforced strength of the carbon plastic material. In any case, this is a perfect example of striking the balance between style and speed that can only be delivered by hybrid systems.
Currently in the developmental stages, the Arash AFX-R is expected to make amazing waves in the motoring world, both when it comes to superior performance and unique car styling.
More About Arash AFX-R on arashcars.com
Arash AFX

Image Source: arashcars.com
As the brand's first step into electric vehicles. the Arash AFX maintains outstanding performance and style while going for the greener route. In terms of aesthetics, the Arash AFX incorporates a technical approach that mainly places the driver as the main focus.
This supercar makes use of a hexagonal shroud that maximizes the dashboard, which pairs really well with the crossbeam found right on the steering column. This amazing interior detail actually can be seen from the outside, proving a match with the already sleek exterior outline of the car.
The exterior is actually designed more than its looks, with a functional design incorporating a downfore action that improves cornering and overall maneuverability. For power, the Arash AFX uses two electric motors to produce a powerful output of 1049 HP. With a top speed of 217 mph (capable of going from zero to 60 in just 2.3 seconds!), this supercar is bound to go places in no time at all! This is a great example of a dream car turned into reality!
More About Arash AFX on arashcars.com
Arash AFX-8

Image Source: arashcars.com
The Arash AFX-8 is an upcoming electric vehicle variant from the brand's AFX line. Incorporating a great mix of power and style, this car will stand out in the series with the possible integration of a V8 power output! For starters, the design aspect planned for this line makes use of sleek yet technical aesthetics, which places the focus on the driver.
Additionally, the functional design aspect found on the exterior helps improve downforce, an excellent factor when it comes to cornering. The proposed 6 speed manual gearbox orientation also means that total control is given to the driver, which allows for exciting and wonderful driving experiences. The 3D printed aspect that the brand is known for can be seen on the Arash AFX-8 chassis.
More than a design aspect, the reinforced carbon plastic construction allows for a sturdier yet lighter enhancement, which can result in safer drives. Of course, the green aspect of this car will match well with the power output – an exciting balance that every motorist is excited to experience. This is one car that you can definitely look forward to!
More About Arash AFX-8 on arashcars.com
Arash Imperium

Image Source: arashcars.com
Get low and fast with this excellent supercar. The Arash Imperium, designed for speed and to be a stunner, actually integrates functional design for the outstanding and appealing impression it exudes for motorists and pedestrians alike. This car makes use of a unique carbon fiber monocoque to store the important powertrain parts of the car.
This internal fixture, light yet tough, helps in producing the Arash Imperium's high power output. Speaking more about power, the already outstanding 100 kWh battery can even be expanded further to 50 kWh. With this amazing power generation, the Arash Imperium makes sure to pair the output on both its interior and exterior design.
The most impressive design features it has would be the front wing and dorsal fins, which help create excellent aerodynamic performance. Considering the fine components and craftsmanship, it does come as no surprise that the Arash Imperium is a limited release, set at just 75 units produced. Consider yourself really lucky to see (and drive!) this beautiful beast.
More About Arash Imperium on arashcars.com
Arash AF8

Image Source: arashcars.com
As one of the brand's fastest releases, the Arash AF8 definitely does not disappoint when it comes to both performance and style. What does come as an amazing surprise is that when powered by an already amazing LS7 Chevrolet V8 engine (which normally, produces an already impressive 525 bhp output), the enhancements found in the Arash AF8 allows the engine to dish out up to 550 bhp.
As a result, this supercar can go up to 200 mph, an outstanding rating for speed junkies to crave and enjoy. Paired with superior 380 mm steel brake discs and a 6-speed manual transmission setup, drivers are in for total control in this ride.
Of course, the iconic Arash touch has been integrated in this vehicle, with the hybrid carbon fiber steel chassis and reinforced honeycomb aluminum fixtures for both engine and exterior stability. Exterior combines the best of function and style, offering excellent aerodynamics to go with the sleek carbon fiber material for durability.
Additional enhancements include a nice heated windscreen function, Bluetooth connectivity, and an excellent five-way traction control configuration. This is one amazing supercar that you're bound to dream about every night!
More About Arash AF8 on arashcars.com
Arash Legacy

Image Source: arashcars.com
As the first vehicle conceptualized by the brand, the Arash Legacy lives on as its namesake by stamping its presence in the motoring world. Combining the best of both performance and amazing style, this supercar may very well be the blueprint of some of the amazing rides produced from this spectacular brand.
This car highlighted the signature integration of an all carbon body, which balances integrity and lightweight performance. The chassis, which is made out of a combination of carbon and steel, allows for better durability without losing out on weight displacement.
The actual power output allows for 620 bhp, a great rating to consider when it comes to zooming down race tracks. Aesthetically speaking, the Arash Legacy is inspired from endurance cars of the 90's, which allows for amazing style points.
Of course, safety and convenience are both prioritized, with the Arash Legacy designed with the driver as the main focus. In any case, the Arash Legacy proved to be one amazing concept that laid down the foundation of the best releases from the brand.
More About Arash Legacy on arashcars.com
---
Arash AF8 Cassini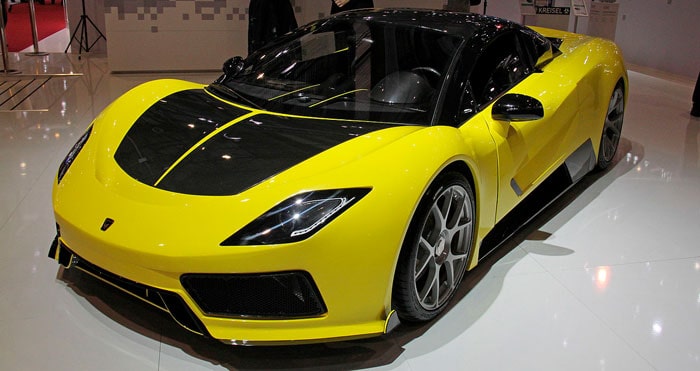 Image Source: By Pablo Montoya Diego (Spain) – Own work, CC BY-SA 4.0, https://commons.wikimedia.org/w/index.php?curid=48034147
---
Arash Farbio GTS 350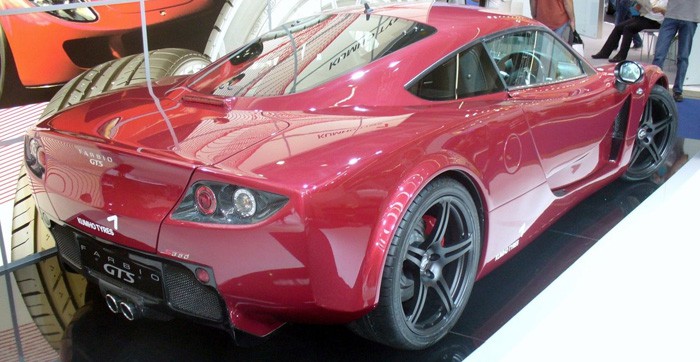 Image Source: By Thomas doerfer – Own work, CC BY 3.0, https://commons.wikimedia.org/w/index.php?curid=7868137
---

Video of Arash Car Models
Photos of Arash Different Types of Cars
(Photos Courtesy of https://en.wikipedia.org/)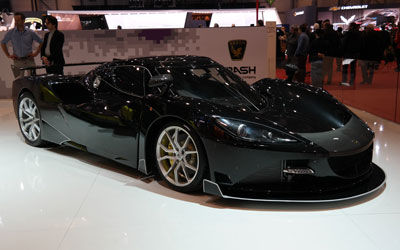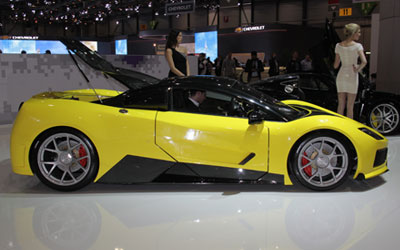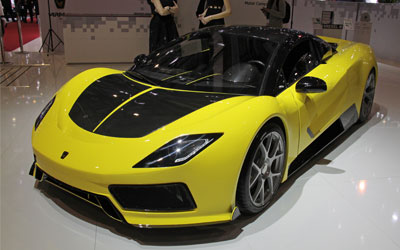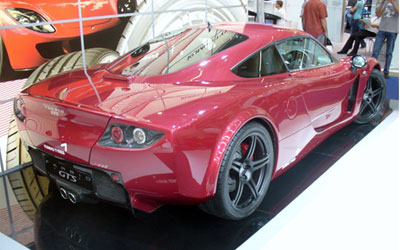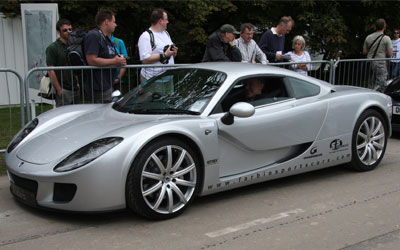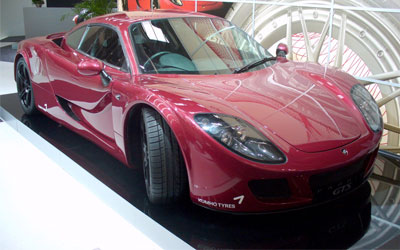 Other Arash Car Brand Resources:
Arash Car Models Official Website
Arash on Instagram
Arash on Facebook
Arash on Twitter
Arash Vehicle News, Trivias, Photos and Car Updates.
Swipe to see other trivia