CONCEPT CARS, THE DREAM CARS OF THE FUTURE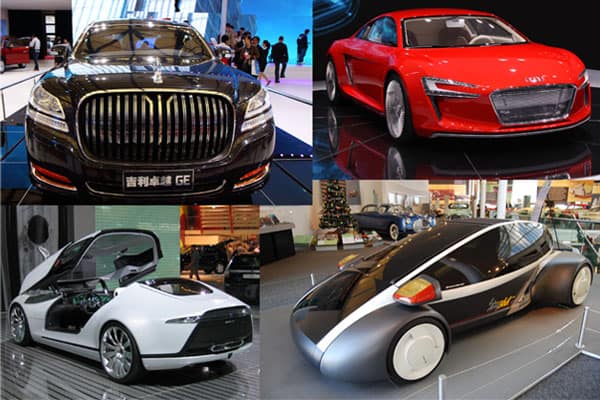 Before cars get all luxurious and popular, it needs to be well planned first. It needs to be madly outrageous to compete with other car models in the market. That is the entire purpose of creating a concept car.
History
As its name suggests, concept cars are imaginary cars of the future. It is the dream car. It somehow contains exquisite styles and high technological features. Its designs are better put as a prototype to clearly visualize the car model.
Related: We thought you were interested in this article. 10 Most Iconic Mercedes-benz Concept Cars
It was said that concept cars began in 1930s. The prototypes showcased in High Museum of Art in Atlanta City are proofs of that. Some of these include the 1932 Ford Speedster, the 1934 Voisin C-52 Aerodyne, and the 1935 Bugatti Aerolithe.
Features
The 1932 Ford Speedster has V-8 engine power, the 1934 Voisin C-52 Aerodyne features an aircraft design and sliding sunroof, and the 1935 Bugatti Aerolithe is extremely lightweight yet super flammable. These concept cars weren't produced in the car market, however some features of these rides were improved and taken into consideration.
The agile speed of the 1933 Ford Speedster was applied in the 2016 BMW M5, currently one of the fastest vehicles. Then the sliding sunroof feature of the 1934 Voisin C-52 Aerodyne is even made better in the 2016 Hyundai Genesis 3.8 AWD. The latter vehicle has a manual or automatic panoramic sunroof. Lastly, the 1935 Bugatti Aerolithe's lightweight is more dominant in today's ride like the Lexus NX 200t, one of the lightest and safest family cars.
Conclusion
The dream car of the future—concept cars, can be implemented soon when it passed the overall vehicle standard. It can undergo many changes to ensure practicality, safety, and complete production of the car. However there were other concept cars that were just put for display for further improvements and references.
Here is the full list of Concept car models:
Audi Le-Mans quattro
BMW Gina
Citroen Survolt
Chrysler Nassau
Dodge M4S
Ferrari GG50
Fiat Turbina
Ford GT90
Honda HSC
Jeep Renegade
Kia Telluride
Lamborghini Estoque
Lancia Dialogos
Lexus LF-A
Lincoln C
Maserati Alfieri
Mazda Furai
Mercedes-Benz F700
Mitsubishi Nessie
Nissan Forum
Peugeot 20Cup
Plymouth Slingshot
Renault Nepta
Saab Aero X
SEAT Formula
Toyota FT-1
Volkswagen GX3
Volvo YCC
Video of Concept Car Models
Photos of different Concept car type
Volvo YCC
Volkswagen GX3
Toyota FT-1
SEAT Formula
Saab Aero X
Renault Nepta
Plymouth Slingshot
Peugeot 20Cup
Nissan Forum
Mitsubishi Nessie
Mercedes-Benz F700
Mazda Furai
Maserati Alfieri
Lincoln C
Lexus LF-A
Lancia Dialogos
Lamborghini Estoque
Kia Telluride
Jeep Renegade
Jaguar B99
Honda HSC
Ford GT90
Fiat Turbina
Ferrari GG50
Dodge M4S
Citroen Survolt
Chrysler Nassau
BMW Gina
Audi Le-Mans Quattro