Ford Car Models List
As one of the biggest automobile manufacturers in the world (second in the United States and overall 3rd in the international scene), the Ford Motor Company is a sure fire hit for all sorts of car aficionados.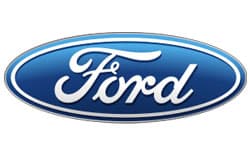 It's success can be seen even during its founding in the year 1903, when the Ford family had managed to raise an often-thought hard-as-nails industry (particularly because of the Great Depression), mainly because of the use of large scale systems using moving assembly lines.
It's impact on creating vehicles has actually taken the world by storm, making the company's management style as a tried-and-tested basis on producing effective (both for the firm and the driver or owner) automobiles.
Ford is known for these contributions on the motoring world:
Manufacturing Sequence – possibly the biggest contribution that the company brought to motorists (and consequently, the world), is the introduction of engineering sequences built into assembly lines. Time, resources and labor is essentially saved on creating a large number of vehicles. Quality control does not take a back seat in the brand's strategy – it's considered and one of the main priorities in production.
Race Power – the brand is known to be a powerful force in the racing scene. From rally races to touring circuits, vehicles from this company is known to be one of the top picks for reaching the finish line in the least amount of time possible.
Related Other US Automotive Company GMC Motors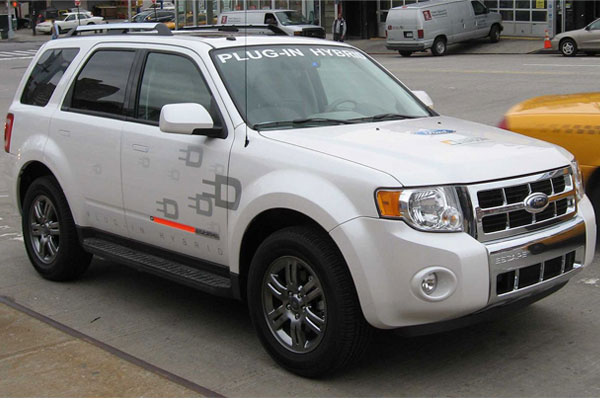 Ford Magnificent Car
Image source: wikimedia.org
Green Rides for a Green Future – the brand is known not only for its fast and high-performance cars – hybrids and cleaner drives are also one of its highlights. Ford incorporates green technology (both hybrid and all-electric) in some of its best gas-guzzling models. The result is a fantastic balance of power and clean energy, paving the way for a cleaner future for the world.
Here is the Full List of Ford Car Models and Variants:
Ford Sedan and Hatchback Models/Types
Ford Torino
Ford Torino GT
Ford Ka

Ford Mondeo
Ford Model T
Ford Edsel Ranger
Ford Fiesta

Image source: wikimedia.org

Ford Fiesta is a supermini car created and produced by the automobile company Ford in 1976. Right now, the Ford Fiesta has seven generations. Read more

Ford Fiesta Hatchback Variants

– Ford Fiesta Hatchback 1.5 Trend MT
– Ford Fiesta Hatchback 1.5 Trend PS
– Ford Fiesta Hatchback 1.0L Sport+ with EcoBoost

Ford Fiesta Sedan Variants

– Ford Fiesta Sedan 1.5 Trend MT
– Ford Fiesta Sedan 1.5 Trend PS
– Ford Fiesta Sedan 1.0 Titanium+ with EcoBoost
Ford Falcon

By Jeremy from Sydney, Australia – Ford Falcon FG-X XR6 Turbo, CC BY 2.0, https://commons.wikimedia.org/w/index.php?curid=45565307

Ford Figo
Ford Focus

Image source: wikimedia.org

Launch Date: 2017
Get inspired and have wonderful ride with the Ford Focus. The Ford Motor Company sure knows how to deliver style, power, and safety in a sedan!

Safety First

What first started as a vehicle considering the physical limitations of an elderly individual, the Ford Focus makes sure that safety is always a priority. As a standard for every Ford Focus model, rear view camera and seven airbags are installed to assure safe and comfortable travels. Additionally, boron steel is applied in door intrusion beams, protecting passengers from hazardous and fatal side impacts. Also, the Reverse Sensing System10 assists drivers from rear collisions.

Design in Motion

The Ford Focus' sleek exteriors create a memorable appearance that's sure to be a hit among motorists. With a stylish grille and impressive aluminum wheels, this is the car that'll definitely leave a lasting impression.

Power Dynamics

An efficient driving experience can be expected from the Ford Focus. The Torque Vectoring Control39 helps drivers gain control even in the most slippery conditions. The electric power-assisted steering system gives motorists the confidence and strength to steer better. Lastly, the built-in navigation system (SiriusXM Traffic and Travel Link) will assure rides of up-to-date travel information.

Ford Focus Hatchback Variants

– Ford Focus Hatchback 1.5 EcoBoost Sport AT
– Ford Focus Hatchback 1.5 EcoBoost Sport+ AT

Ford Focus Sedan Variants

– Ford Focus Sedan 1.5 EcoBoost Titanium AT
– Ford Focus Sedan 1.5 EcoBoost Titanium+

Ford Focus RS
Ford SVT Focus
Ford Fusion

Image source: wikimedia.org

Drive off towards a stunning future with the Ford Fusion. This mid-size sedan offers a great blend of personality and performance, perfect for urban drivers and the like.

LED Lights Towards a Brighter Future

Particularly for the 2017 model, the Ford Fusion now comes with LED Lighting for that practical and powerful illumination towards a great future.

Interior Fantastic

A low-profile rotary gear shift leads the way for interior innovations in the latest Ford Fusion model. Additionally, the Auto Start-Stop Technology and SYNC® 3 features offer smart and entertainment solutions that will delight drivers and passengers, regardless of long or short drives!

EcoBoost® All the Way

Available in three engines to choose from, their certainly is an EcoBoost® engine that will address different driving styles.

Ford Ikon

By Alfacevedoa – Own work, Public Domain, https://commons.wikimedia.org/w/index.php?curid=5151196

Ford Mustang

Image source: wikimedia.org

Probably one of the first vehicles that come into mind when one says "muscle car," the Ford Mustang is truly an iconic and engineering wonder.

Exciting Performance Features

Packed with awesome performance, the Ford Mustang is built to exhilarate one's senses. With an independent rear suspension to deliver maximum control and an engine that exudes power of the wildest dreams, this is a car that is definitely a treat to drive.

Smart Technology Integration

The classic American muscle car style now comes with some smart technology innovations. The MagneRide™ Damping System allows one to adapt to any driving conditions; driver assistance features allows one to keep an eye even on blind spots.

That Wonderful Design

Of course, the Ford Mustang will always be known for its design. Sleek and exciting, the beautiful exterior is a perfect match with the astounding interior.

Ford Mustang Variants

– Ford Mustang 2.3 EcoBoost Premium
– Ford Mustang 5.0 V8 GT Premium

Ford Taurus
Ford Pinto
Ford Crown Victoria
Ford Edsel Villager
Ford Vintage Models
Ford MPV Models/Types
Ford C-MAX
Ford S-Max
Ford Galaxy

By Vauxford – Own work, CC BY-SA 4.0, https://commons.wikimedia.org/w/index.php?curid=66222637
Join the discussion below!
Photo of the Day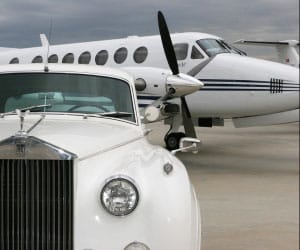 List of Car Manufacturers