You could never go wrong with a mini car that's offered at an affordable price, especially if it's a cheap ride that works as a premium car with exceptional features. I know a ride that qualifies in this category. It is a hatchback or a subcompact ride that is so convenient to bring in urban areas.

I am obviously talking about this known five-star hoot named Chevrolet Spark. Chevrolet Spark is a city hoot made specifically for the needs of young buyers. But in my opinion, you don't have to stress about the idea of whether this ride fits in your age, because no one is too old to drive a Chevrolet Spark.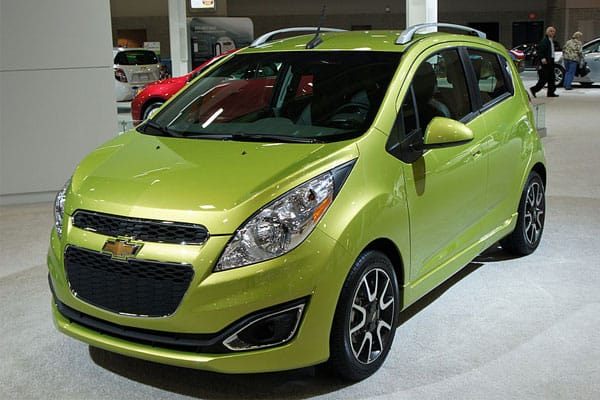 Image source: wikimedia.org
History
Ever since Chevrolet Spark's first generation from 1998 to 2001, Daewoo Matiz production has been perfecting it as the city friendly car with a sporty subcompact look. The car's speed is also the other concern of the production. They've been testing Chevrolet Spark's power from first generation (1998 – 2001) to second generation (2005 – 2010) to third generation (2012 – present) , until the production reached the improvement of the hoot's speed.
From a 1.2 liter four-cylinder with a 28 mpg rate, Chevrolet Spark upgraded its power to a 1.2 liter Ecotec engine four-cylinder with 30 mpg rate. That's a drive in the city, but when it's driven in highway, Chevrolet Spark's 37 mpg rate was increased to 39 mpg rate.
Interior/Exterior
Everyone seems to love the agile speed of Chevrolet Spark ever since it redesigned and improved into a mini hatchback. Its look was combined with a charismatic style, modernity, and exceptional elegance. Since it has a charming style and has a hint of modernism, Chevrolet Spark is very much distinguished as a four-door hatchback that's mostly colored with Black Granite Metallic, Silver Ice Metallic, and Salsa. Plus, it is usually designed with a front wheel drive, which of course most ride has.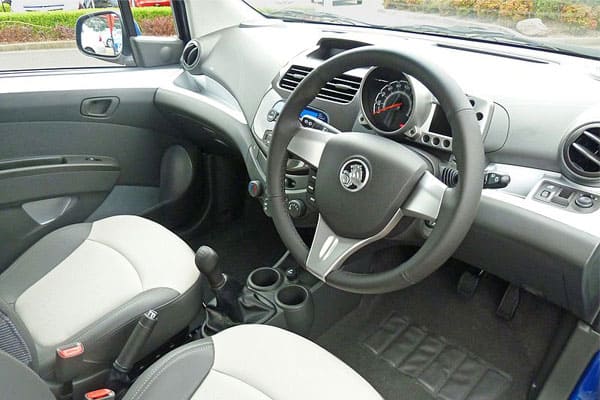 Image source: wikimedia.org
Aside from that, Chevrolet Spark also has extraordinary looks because of its interior features, which is my favorite part. Personally, I fell in love with its inside most especially when I first saw its motorcycle-inspired gauges. It was the first thing I saw when I entered the car. It was like a feeling of being in a race car because of those huge gauges that look like a large Sonic. But my amazement doesn't just stop there. Beside these gauges, I saw a 7-inch MyLink touchscreen, which pretty much defines modernity at its finest. This feature provides access to all smartphone users who are inside the car.
Related Other Small Body Type Vehicle Honda Jazz Car Model Review
Another feature that makes me fall for this ride is its Wi-Fi hotspot. It is a standard feature of the ride. It doesn't just connect passengers to the hotspot. It can also speed up the surfing up to 41 mph on road. Because of this feature, there is no doubt that every passenger including me will be going to enjoy the long drive with this hoot.
Engine Power and Performance
Another sure thing that I love in this Chevrolet Spark is its uncontrollably amazing car performance. It may have the smallest engine among its Chevrolet line-up, but it sure provides the fast speed of 1.2 liter Ecotec engine four-cylinder. Aside from this, Chevrolet Spark has its standard transmission of five-speed manual with continuously variable automatic (CVT), which can be used as an option in the ride.
Obviously, the ride performs well on road, and it usually reaches its speed rate to 40 mpg on highway whether it uses a CVT or not. If you will take a look at it, it is actually impressive and it is somewhat outstanding knowing that it surpassed most of its rival models like Honda Fit and Ford Fiesta. As most owners see it, Chevrolet Sparks is more developed than Ford Fiesta and Chevrolet Spark is more refined than Honda Fit thanks to its CVT fuel. It made it outshined the two known rides.
Comfortability
The amazing performance of Chevrolet Spark made it to the five-star rating as well as its comfortability as a ride. Everyone knew that Chevrolet Spark is booming with convenience and luxury when it was turned into a subcompact car. It ideally hits the market scene especially for young buyers who seek out coziness and accessibility all the way.
The ride's economy fuel made it the right hoot to wander around town, since it's known as one of the most city friendly cars in the market. Its fuel is sufficient enough to get stuck in urban traffic. Plus, it provides minimal control even during the city jam Thanks to its minimal handling supervision, light-touch power steering control, and short wheelbase. It provides a smooth nimble performance in the urban traffic.


The subcompact car also proved that its size doesn't hinder the provision of safety measures. It may be a small car, but it secures 100% safety to all its passengers. More to say it provides 10 airbags inside and it features a lane-departure alert and forward-collision warning to prevent possible danger and accident in the ride.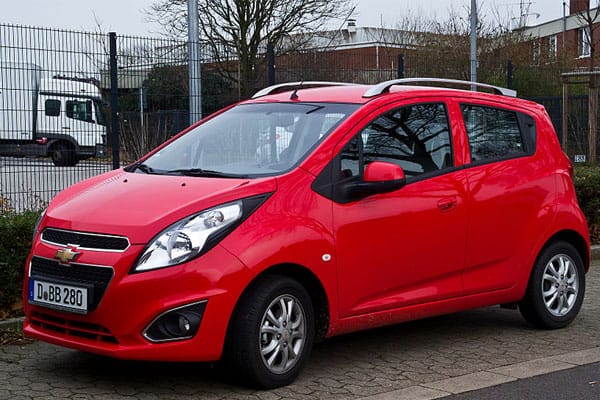 Image source: wikimedia.org
Conclusion
Time really has changed and right now we are currently living in the modern world, and if you still can't find a hoot that can make keep you up with modernity and practicality, then I'm suggesting this Chevrolet Spark. At an affordable price of at most $15,000, you can already have it.
We thought you were interested in this other Chevrolet model. Chevrolet Captiva
I am telling you that this kind of hoot is too good for its price. You could never have another ride that's too friendly to be driven around town with the use of fast speed, while it has minimal handling supervision. Plus, you could never have a ride that can truly speak elegant style and that can definitely boost outstanding characters of its exterior and interior features.
Other Chevrolet Spark car model Resources:
Chevrolet Spark Wiki Page
Chevrolet Spark Official Page
Video of Chevy Spark Car Model