Sometimes, the best experiences on the road is when a driver discovers something new. And this can be anything from a car's performance down to the very small details or wonders one experiences during a trip. Notwithstanding, even if it's a drive down to fill one's tank or a long expedition to the great unknown, the excitement and even anticipation of being able to find something new makes each drive a worthwhile experience.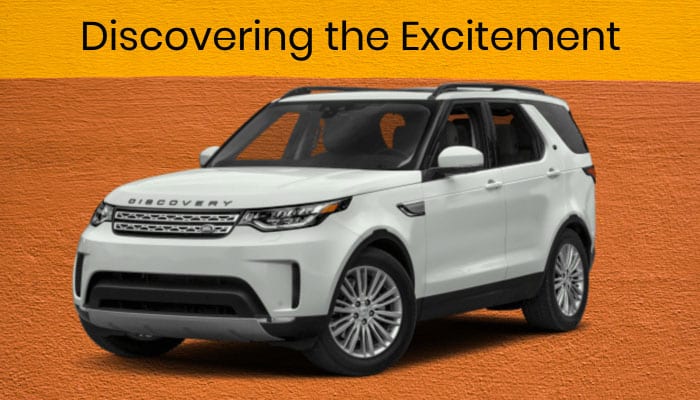 And this is why the Land Rover Discovery is an outstanding vehicle. A versatile and luxurious mid-size SUV, this car definitely has everything that will assure both motorists and passengers that there is always something new to discover on each drive or ride.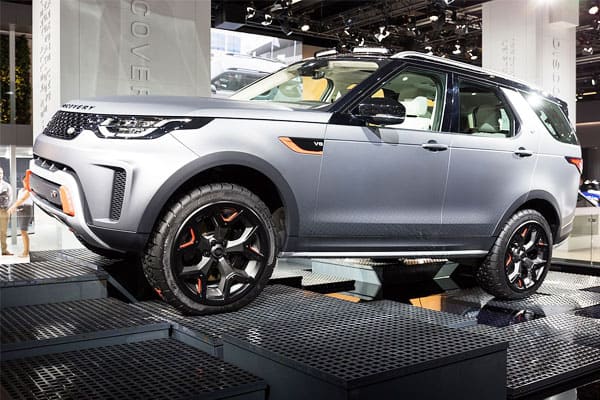 Image source: wikimedia.org
Discovering the Excitement
As with all Land Rover models, the Discovery is known to be engineered with only the best craftmanship and expertise to create a powerful and efficient vehicle. As such, ever since its inception last 1989, the Discovery has continued to impress and deliver both versatility and ingenuity for its owners – a mark held in high prestige by the British car brand. Offering only the best in class on every release, motorists can only expect the best in this vehicle!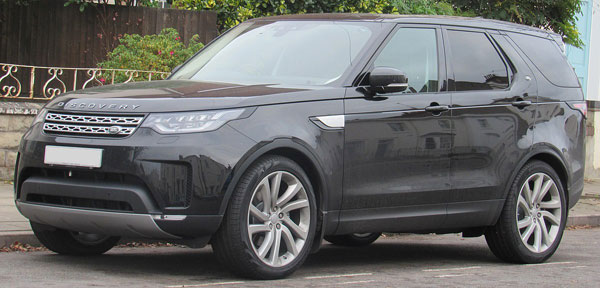 Image source: wikimedia.org
Such is this case that we'd like to highlight several key features in our review. The Land Rover Discovery is truly a remarkable car, and we do hope that you get the chance to drive (and hopefully, own) one.
The Impressive Power Within
What's there to say with the Discovery's power? If there's one word to describe it, then it would be massive.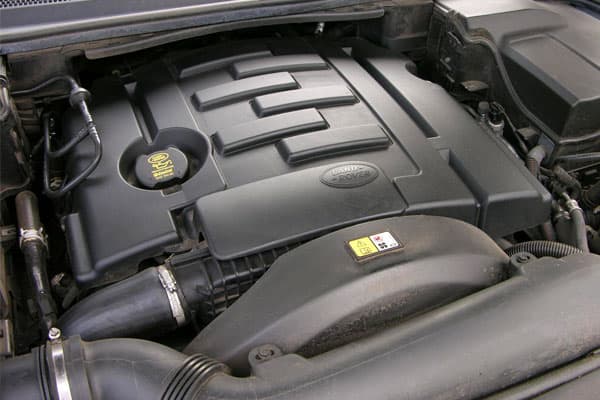 Image source: wikimedia.org
With a 3 liter diesel choice (turbo charged, of course), or the latest Si4 300PS Ingenium petrol choice, one can only be assured that the right amount of power is delivered on each given trek that the Land Rover Discovery ventures upon.
Additionally, to make the most out of the Discovery's elegant engine power, several performance enhancements have been incorporated in the vehicle. Drivers will surely be delighted with the electronic power assisted steering system and the corner brake control feature, which offers convenient and smoother drives.
We thought you were interested in this other Land Rover car model. Land Rover Range Rover Sport
Also, to adapt to whatever the road has to offer, the Discovery has a dynamic stability control system – just perfect to adjust to both the driver's preferences and the trail's needs or demands. Lastly, the Land Rover Discovery's suspension system has been prioritized to outlast even the roughest conditions – an assurance for both safety and exciting drives.
Discovering the Wonders of the Land Rover Interior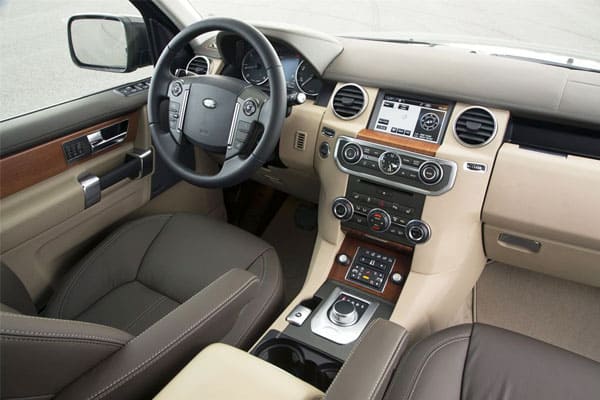 Image source: wikimedia.org
With a tough and even rough appearance, it may come as a surprise that an elegant surprise awaits owners within the Discovery. The car dazzles from within, with convenient and beautiful surroundings to offset the tough persona of the ride!
First and foremost, a spacious interior awaits one when entering the Discovery. With up to full seven seats to comfortably position into, the Land Rover Discovery also offers various space-saving solutions to address all sorts of cargo or luggage needs.
Taking form and function a step higher, the Discovery also prioritizes in making the most out of even the smallest details – Discovery owners have the power to choose of the car's interior make, with options ranging from high gloss charcoal oak to brushed linear aluminum finishes, to best reflect one's personality into the car.
Additionally, to make each and every ride more comfortable and memorable, infotainment and climate control systems have been upgraded on the latest Discovery model. By undergoing real-world scenarios and rigorous tests, driver's can best configure the Discovery's temperature to his or her preferred comfort level.
For infotainment (which we'll get into more detail below), total-car entertainment has been boosted to best address long drives and such.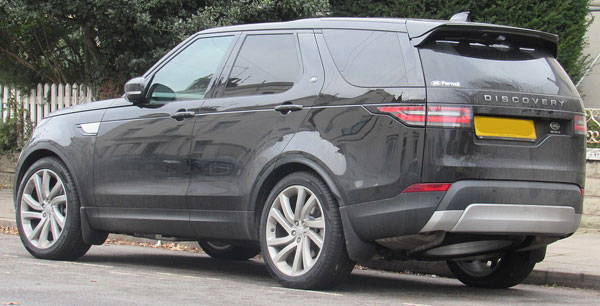 Image source: wikimedia.org
A Tech-Savvy Discovery
Connectivity and convenience has been leveled up in the Land Rover Discovery. Continuing the infotainment feature, the Discovery sports several tech integrations that will surely make one smile. Land Rover's Touch Pro technology, which highlights the best in motoring tech, allows one to access all essential information through a 10" high definition touch screen – a fast, innovative, and modern feature indeed!
The touch screen hardware is further improved with fast tech services, care of Land Rover's Connect Pro enhancement. This handy feature allows one to quickly and safely connect to various apps and Wi-Fi features, assuring one to stay connected with ease.

More on infotainment, the Discovery boasts of total car entertainment with its rear seat connectivity focus. Primarily available on Discovery HSE and HSE Luxury variants, the rear seats of these models have two 8" screens for passengers to access all their infotainment needs.
Related Other SUV Body Type Vehicle Chery Tiggo8 Car Model
Also, each screen can be individually controlled – a perfect feature for those with families who have different tastes or needs to cater to! Maximizing control and preference as well, the rear seat screens also have USB ports, wireless remotes, and headphones, which results in not only total vehicle entertainment, but total individual passenger entertainment as well!
Expansive as such, there is even more to discover in this outstanding vehicle! The Discovery's audio system can very well create a total concert experience, and the nifty driver aids (GPS and the Land Rover optimized assistance operator) all offer unique and convenient needs to help out all sorts of drivers. Truly, this is a car that makes the most out of motoring tech!
Discover the Discovery Today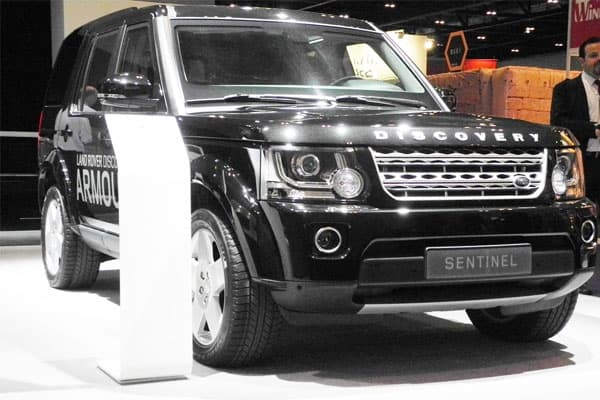 Image source: wikimedia.org
There is some much more to find out in this outstanding vehicle. Make sure to visit your nearest dealership to take this car out for a spin – the Discovery is worth every mile!
Other Land Rover Discovery Car Model Resources: