If you always find yourself rooting for new adventures off road, then it is best for you to try Range Rover Sport. Range Rover Sport is not your typical SUV at the block. It is your experience on the other side of the road. Its performance is destined to extreme adventures in places filled with hills, steeps, and sands. So, as you explore the other side, bring this Range Rover Sport, a premium SUV that highly speaks style, sporty, and luxury, with you.

This premium SUV made the biggest difference in taking over such famous cars like Porsche Cayenne and BMW X5. Because originally in 2006, the idea of Range Rover Sport came from its first model, Land Rover, which can unveil a 4.2 liter v8 engine with a 390 horse power. Then later in 2008, Land Rover was improved and was known to be as a Range Rover Sport.
The latter car model has subtle changes from the appearance of the former car. However, Range Rover Sport has improved its power engine from a v8 to a v6, which is now a lot faster compared to Land Rover. Plus, today's Range Rover is made 250k lighter than its previous model. Plus, its body and suspension are extended with aluminum design, which was made better for the car's own strength and for the driver's and passenger's safety.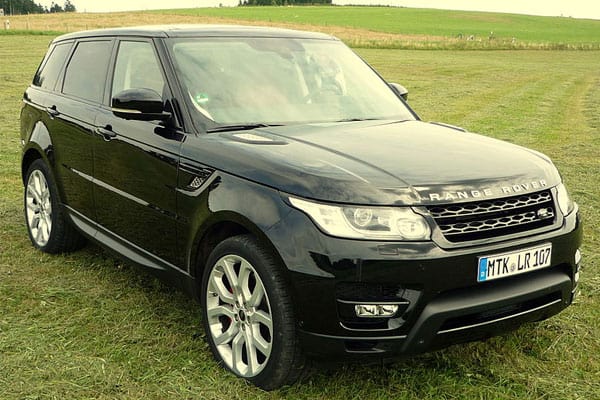 These things are evident as you explore the inside of Range Rover Sport. Inside it, you could obviously see a spacious car that has a 4×4 seat with an optional third row seat, which includes split and folding seats. Plus, it has wider space for more comfortable sitting in the rear seat, while a wider and more extravagant cabin for happier ride.
As one reviewer described it, "the cabin is lavish, stylish, and substantial". That means it is the best place to just sit back and relax while heading a long adventure with your family or friends. To make it more fascinating, Range Rover Sport's inside also features a panoramic glass roof, which is ideally the finest place to see the warmth of the sun and to breathe fresh air.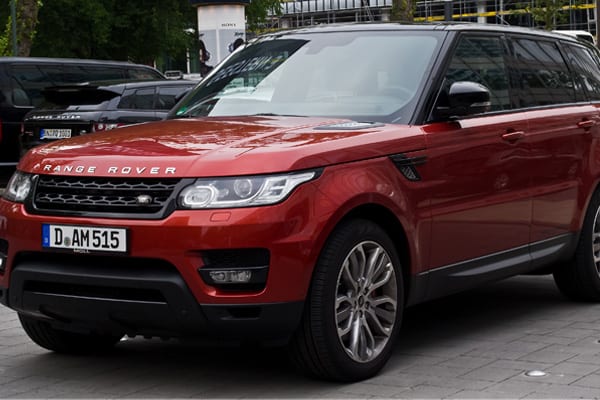 Image source: wikimedia.org
When it comes to having a luxurious style, Range Rover Sport has always something to brag about especially on its interior. As one reviewer pictured it, it got 80% of Range Rover's classic style, while 20% of Evoque's modern design. Well, you can see the fine-looking ivory leathers designed on seats, door cards, and fascia inside of Range Rover Sport. You can also notice those tactile aluminum veneer decorations that added up to the high-end style of the car interior.
Related Other SUV Body Type Vehicle Porsche Cayenne Car Model
Upon closer look, you may discover other great features of this car. Just like other luxury car, Range Rover Sport has other features to boast including inControl Aps and Wi-Fi tech, Bluetooth phone system, 825W Meridian stereo, and smart adaptive cruise control.
It also has climate control switchgear, which includes climate front seats and heated rear seats, and a joystick gear. But generally speaking, the car's program is based on a touchscreen multimedia system or simply on a touch-sensitive pad and not buttons, because we're obviously in the modern age now.
Plus, Range Rover Sport has an exclusive ambiance that seems incomparable among other luxury car brands as described by automotive shop, Kelley Blue Book. It is also the most persistent 4 wheeler SUV that's capable of moving on a bumpy road without losing its speed and power.
We thought you were interested in this other Land Rover car model. Land Rover Discovery
Well, Range Rover Sport truly got the essence of being a high class driving SUV. That is mainly the reason it is rated a four star car and somewhat on its way to become a five star car model. Its expensive price that ranges from $102,800 – $182,400 may be too pricey for you.
However it is a recommended premium SUV by customers who already tried it. Plus, it has something more to offer than its exterior and interior style. It has something to do with its overall performance as an off road SUV car.
As an off road car, Range Rover Sport provides four engine options including 190kW TVD6 diesel, 215kW SVD6 diesel, 250kW V6 diesel, and 375kW V8 diesel. Among these four diesels, SVD6 is the most used fuel because of its affordable price and excellent performance. However, all these power engines are placed in front of an 8 speed ZF automatic, which makes driving more fun and more thrilling because of the fast and efficient speed. To add up, each Range Rover Sport model is made with a 3.5 metric ton braked towing capacity and a hill descent control(HDC) to survive the off road adventure.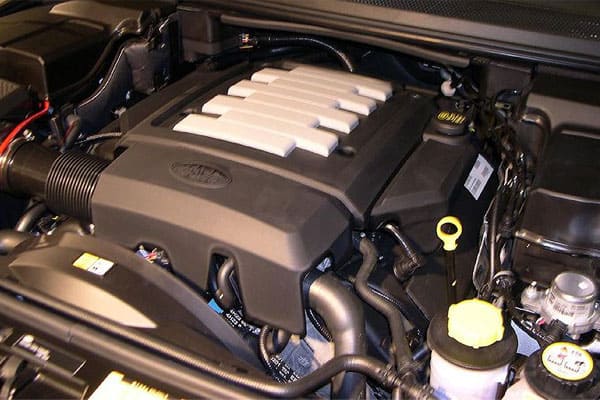 Image source: wikimedia.org
For most car critics, Range Rover Sport gives an exceptional ride especially on the off side of the road, because they are agreeing to the smooth acceleration that this model provides all throughout the journey. Even automotive journalist and editor, Karla Pincott made a positive insight about the incredibility of this car model. She said that Range Rover Sport conquered the world's largest san desert named Rub al Khali, which is also known as the Empty Quarter in Saudi Arabia.

People can attest to the difficulty of the desert, because most racers didn't make it to the dessert's challenging condition that is soft sand and hot weather. However, Range Rover Sport is an exemption to that given its HDC and towing capacity features.
Related Other Story About Range Rover Sport Range Rover Sport vs Challenger Tank
This just proves that Range Rover Sport is not your typical road drive, because it is preferred to be driven on extreme adventures off the road. Off roaders, car racers, and adventurous people will surely love this model, because Range Rover Sport can make it through the heights and rocky roads of mountains and deserts. Plus, its style, performance, and functionality is really for an off road ride, so you can either love it or tow it.
Other Range Rover Sport car model Resources: