Do you want to experience what an impressive pick up truck is? Look no further than the ever-amazing Tata Xenon! We're more than happy taking our time to breakdown and find out what makes this relatively new vehicle a potential hit in the market (well, in our books, it already is!).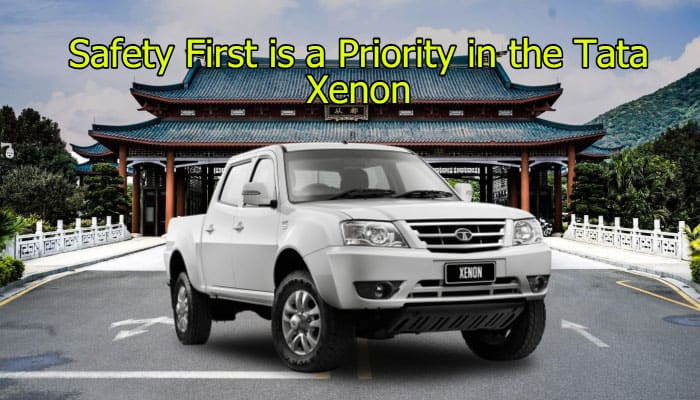 An Overview on the Tata Xenon Pick Up
Today, we'd like to feature some key technical aspects and a short overview on what makes the Tata Xenon a great vehicle to drive and ride in. As a short overview, the Tata Xenon first came into the motoring fold as a redesigned model of another Tata car, the Tata TL, during the 2006 Bologna Motor Show. Subsequently, on the following year, the Indian car company decided to rebrand the model as the Xenon, as a proper way to market and introduce the pick up truck to potential car owners.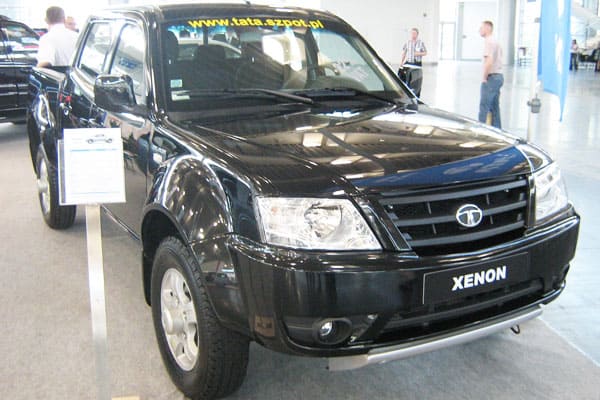 Image source: wikimedia.org
Additionally, the rebrand and development of a redesigned TL to its own identity of the Xenon has been made possible through the collaborative efforts of Tata and various international and innovative motoring groups, such as the Concept Group UK and IAV (Gifhorn, Germany).
The group effort to create the Xenon is mainly the result of Tata Motors' study on various Japanese car manufacturers' (such as Toyota, Mitsubishi, Honda, Nissan, etc.) dominance on almost all motoring sectors worldwide – the decision to join with the mentioned international groups is with the hope of tapping into the big opportunity of leading the way in the pick up truck market.
Some of the countries that the Tata Xenon hopes to lead and dominate in are from the Middle East, South Africa, Thailand, Australia, Europe, and Latin America.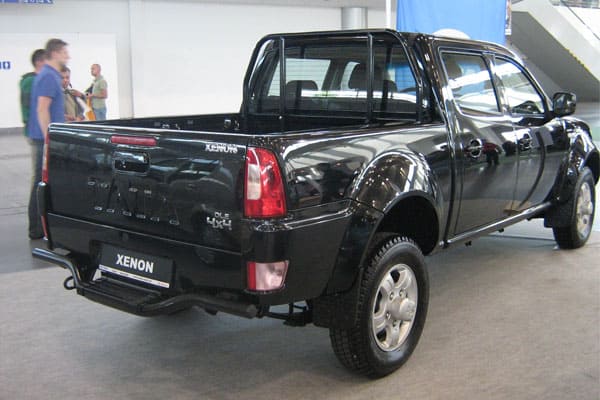 Image source: wikimedia.org
Tata Xenon Specifications You Should Know About
Let's dig deep into what's in store under the hood of the Tata Xenon below:
Engine Power
The Tata Xenon is powered by a 2.2 liter diesel engine. With a maximum power output of 150 PS (4000 rpm) and an impressive record of a peak torque reading of 320 Nm (from between 1500 to 3000 rpm), this is definitely a powerful and exciting pick up truck!
Fuel Economy is Wonderful
The Tata Xenon maximizes a motorist's gas consumption. A liter of fuel can equate to 11 to 12 kilometers of drive – a welcome and impressive match up to other pick up trucks in the market.
Safety First is a Priority in the Tata Xenon
One of the best ways to lead in the pick up motoring sector is to be able to provide ample and efficient car safety features. And the Tata Xenon definitely knows how to prioritize this, by assuring both drivers and passengers of safe and convenient trips! With dual airbags, an optional reverse camera, and reverse sensors, this is a pick up truck that one car assure his or her (and other passengers as well) safety in!
Excellent Infotainment Features
The Tata Xenon is also equipped with various and exciting infotainment features. A satellite navigation system, which comes with voice control assistance, traffic reports and monitoring, off road maps, and three years worth of free map upgrades, assures motorists that they keep in tab and stay ahead no matter where the road will take them. Other standard infotainment features are included in Xenon models, such as an AM/FM radio, CD/USB input, an iPod connectivity dock, and Bluetooth connectivity and adaptability.
The Tata Xenon Interior – Amazing Work of Art
Also, we'd like to highlight an important aspect that we believe makes the Tata Xenon shine bright – its vibrant and exciting interior design!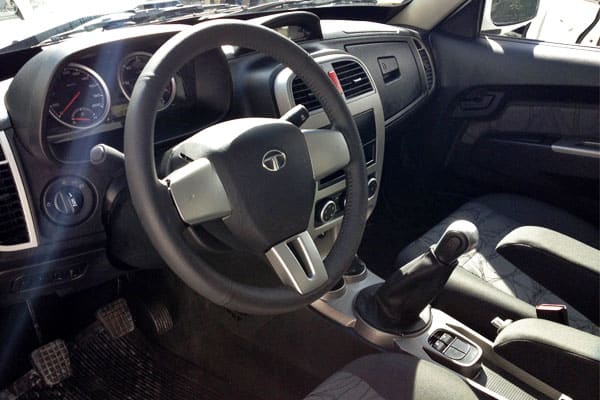 Image source: wikimedia.org
First and foremost, the Xenon provides enough space to accommodate both passenger and cargo needs. Straight-to-the-point and possibly a no-frills approach, makes this pick up show its inner design is a work of art. Perhaps sometimes, focusing on function is also a work of art – the simple and even humble approach can prove to be at par with even executive cars and other pick ups in the market!


Additionally, extra storage capacity and space-saving solutions have been incorporated within the Xenon. This functional aspect is also aesthetically beautiful (in other words, the Xenon has perfectly defined functional art!).
The Tata Xenon Experience – Drive it Today
Perhaps this is how a Tata Xenon experience is best described – it is a car that addresses driver needs, by providing easier solutions that every pickup should definitely know and answer in the first place. As with its interior design, the no-frills approach is beautiful and functional at the same time – which is how the Xenon performs as well!
Related Other Pickup Truck Body Type Vehicle Toyota Hilux Car Model
Just looking at the car, which, to some, has a rugged and off road feel, the Xenon has the muscle to perform and to be the car to rely on even on the roughest road conditions. It's a warrior of a vehicle – and we dare say it, it's a fighter of a pick up truck. Perhaps this impression (and possibly, mentality) is what's needed in conquering the pick up truck market. With other frontrunners in this segment, the Tata Xenon definitely needs the strength to pack a punch.
And this truck's punch's a wallop. Take this car out for a spin and experience a knockout performance fitting to compete with other pick up trucks in the market today!
Other Tata Xenon car model Resources: