HATCHBACK, YOUR ULTIMATE RIDE UNDER CITY JAM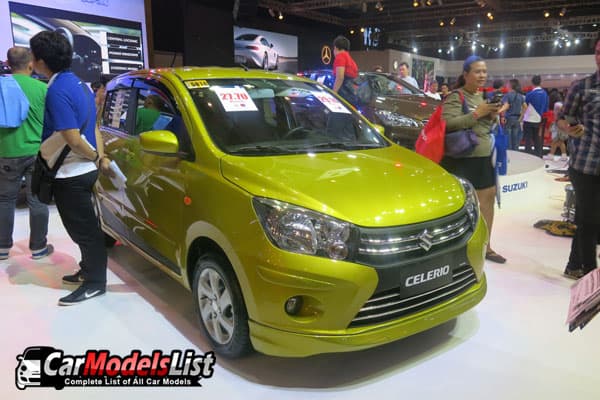 A hatchback is for people who enjoy traveling around big cities under a heavy traffic. Blame its newly subcompact and lighter features for making it possible to handle in the middle of an urban jam.
History
Hatchback car models went to various changes before it was considered as one of today's chosen rides. French Company Citroen launched the first hatchback model with a tailgate design in 1930. The next generation of hatchback was made and transformed into a fixed look with an addition cargo extension feature. However today's cargo extension was made stricter and was created more with convenience and practicality.
Features
The cargo extension is the most distinguished feature of a hatchback. It can be found at the back of the rear seat. A rear seat's back can be moved forward to extend the ride's cargo space. Today's cargo space features a foldable extension that's ideally created for maximum storage. Even if the latest cargo extension was made stricter than before, it still provides enough room for the belongings.
We thought you were interested in this Hatchback battle. Wigo Vs Eon: Dawn of Microcars
All hatchbacks feature a foldable extension, and it can be found in various hatchback models around the globe particularly in America, Europe, and Japan. Some hatchback models produced in America were Chevrolet Camaro and Dodge Omni, in Europe were Renault VV and Volkswagen Passat, and in Japan were Suzuki Swift and Lexus CT.
Other hatchback features include a cargo door that moves upward to give an easy access in loading stuff; huge windows for ultimate driving and viewing experience inside the hoot; wider space to provide maximum comfort for every passenger; and lighter material for faster handling of ride.
Conclusion
From featuring tailgates to remodeling look to expanding features, hatchback really is one of the cars that undergone some drastic changes before it turned out to be someone else's dream car. Thanks to Citroen for making hatchback a possible ride in the midst of a city jam.
Here is the full list of Hatchback body type car models:
Chevrolet Spark
Ford Fiesta
Ford Focus
Honda Civic
Honda Fit
Hyundai Elantra GT
Hyundai Eon
Hyundai i10
Kia Forte SX
Kia Picanto
Kia Rio
Mazda3 Maxx
Mitsubishi Mirage
Nissan Juke
Suzuki Celerio
Toyota Prius
Toyota Prius C
Toyota Prius Plug in Hybrid
Toyota WIgo
Toyota Yaris
Video of Hatchback Car Models
Photos of different Hatchback car type