As a replacement to the Hyundai Atos, the i10 is a prestigious hatchback filled with various features that will surely delight any sort of driver. From those in need of the thrill of speed to those who want a car that they can rely on, the Hyundai i10 has everything to cater for individuals from different backgrounds and driving styles.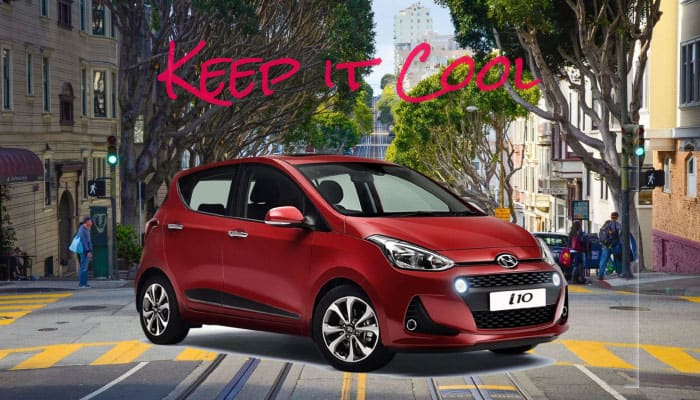 In fact, the flexibility and capability of the car to adapt has won it several accolades that Hyundai is proud of. Particularly from India and Malaysia, where the car has won awards such as the Car of the Year (2008) and Best People's Car in the Asian Auto category, the i10 has proved to be a vehicle that will definitely provide what a motorist needs – or dreams – of.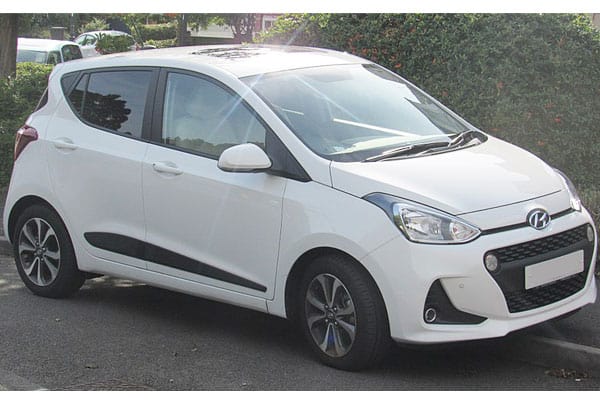 Image source: wikimedia.org
As such, we'd like to take the opportunity to discuss several key factors on what makes the Hyundai i10 such a fantastic vehicle. Let's head on over to the first point below:
An Overview on Hyundai i10 Specifications
For starters, the i10 has several innovative motoring integrations that make it stand out from other cars in its category:
Sporty Hyundai i10 Exterior
If a motorist wants to impress mainly on how a car looks, then the i10 will not fail in the design category. Boasting of a modern and athletic exterior, the Hyundai i10 will surely make heads turn on how dazzling it looks. A prominent feature is its cascading grille, which is accentuated with round LED lights. Even more impressive is the Daytime Running Lights (DRL) feature of the mentioned light fixtures – proving that the car leaves a mark 24/7 on the road!
Additionally, and to emphasize on Hyundai's balance of integrating functional design, are the fog lamps placed low in the i10's bumper. Not only does this design element look great – the illumination created from this position creates a better and wider view for drivers driving in foggy road or weather conditions!
We thought you were interested in this other Hyundai model. Hyundai Elantra
And for more subtle but delightful aesthetic elements, chrome fixtures on the i10's door handles lend a touch of sophistication and class for drivers and passengers alike!
Beautiful Hyundai i10 Interior
Now, here's where the i10 truly delights. The interior design fuses beautiful craftmanship without losing out on important motoring performance and cargo needs. It may not be visibly apparent, but the Hyundai i10 has one of the largest and most spacious trunks in its vehicle category or class. With a luggage capacity of 252 liters, one will never bother with dealing with carrying large loads and the like during trips.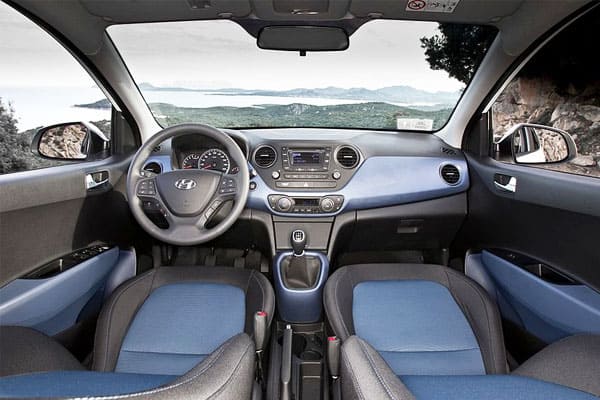 Image source: wikimedia.org
Even more impressive is that the i10 can even expand its already large trunk space to a whopping 1,046 liters capacity! With space-saving and smart adjustments done on the rear seats, more can be loaded onto the car – a feat on its own, for this is still a hatchback we're talking about!
And just like outside, several subtle yet impressive design and functional elements have been integrated inside:
Light it Up
The i10 does not leave drivers or passengers in the dark. The glove box comes with a bright illumination fixture, making sure motorists are sure to find whatever they've stored in that compartment. Also, turning the tailgate open automatically opens the trunk light – a welcome and safe integration assuring an individual that he or she does not need to second guess when loading (or unloading) cargo during dark situations.
Keep it Cool
Another subtle touch would be the several water or bottle holders located in the vehicle. With all doors having a safe place to store liquid, individuals can cool down without having to bother with drips, spills, or worse, accidents!
The Hyundai i10 Automatic Wonder
Now, when it comes to motoring performance, the i10 can be considered as a top-tier car. A 4-speed automatic transmission car, the i10 can deliver the power and speed should a driver demand for it. The i10's 1.25 MPi gasoline engine, which delivers a maximum power output of 87 PS (at 6,000 RPM), gives just the right amount of oomph and control for safe and exciting drives.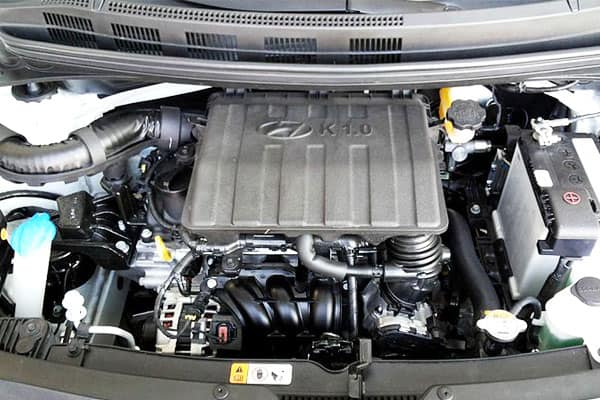 Image source: wikimedia.org
And speaking of safety, the i10 has just the right amount of safety features to keep both drivers and passengers safe on the road:
Front Collision Warning System
The FCWS, which is a system made up of a multi-function camera, will help motorists gauge the distance between the i10 and the car in front of it. Alerts are integrated as well, notifying the driver should there be a chance of a collision.
Related Other Small Body Type Vehicle Renault Zoe Car Model Review
Hill-Start Assist Control
The HAC system will give drivers brake support – perfect preventing sudden vehicle roll backs on steep hills or ramps in the urban jungle.
Tire Pressure Monitoring System
Perfect for long drives, the TPMS is a system that will help motorists know if the i10's tires are under-inflated.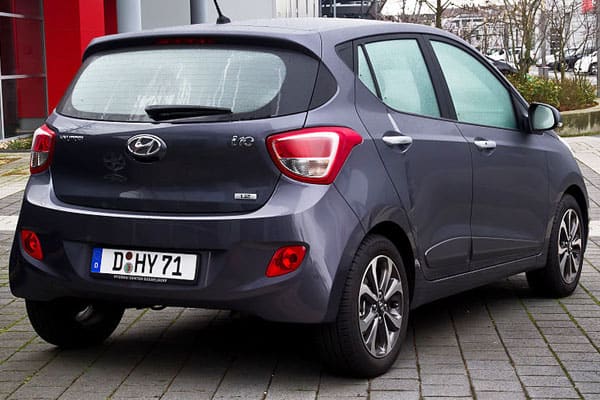 Image source: wikimedia.org
Airbag System
Equipped with six airbags, the Hyundai i10 has an extra layer of security should car impact arises.
Electronic Stability Control and Vehicle Stability Management
Gain access and stay in control of the i10 in all sorts of conditions with the ESC and VSM safety systems. The VSM monitors the i10's stability, from tire traction value to the overall body condition of the vehicle. The ESC detects minute safety details, such as when you need to brake, to assure you that you have optimum and stable control of the car.


Truly, the Hyundai i10 is worthy for its various accolades with its several features integrated into its overall design. We hope you get the chance to ride – and drive – this wonderful car!
Other Hyundai i10 car model Resources: