Modernity is the name of the game with this massive Korean automobile manufacturing company. It's even their name – Hyundai means "modernity" in their native tongue. Progress can be seen in the brand, with it being the fastest growing automaker in the world.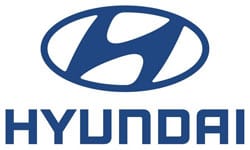 The company also manages the world's largest integrated automobile manufacturing facility in the world, showing how demand for its cars is strong in an international scale. In terms of actual car performance, it can be seen that drivers of this brand are more than satisfied.
Related Other Korean Car Company Ssangyong Models
Here are some reasons why owners of Hyundai cars are a happy bunch:
Hybrid Green Vehicles – the brand is one of the forerunners in creating cleaner drives for its owners. The Sonata, a hybrid car using a lithium polymer battery, has started making the rounds as a top choice among eco-conscious drivers in the United States. The company is also the first to introduce liquefied petroleum gas (LPG) as an alternative source of power, which can be seen in its popular Elantra hybrid model.
Sleek Appearance – probably because of Korea's fashion-forward image, cars from this brand are stylish in appearance. The aesthetic feel one gets from looking – and riding – these cars are effectively matched with the good performance of the drives.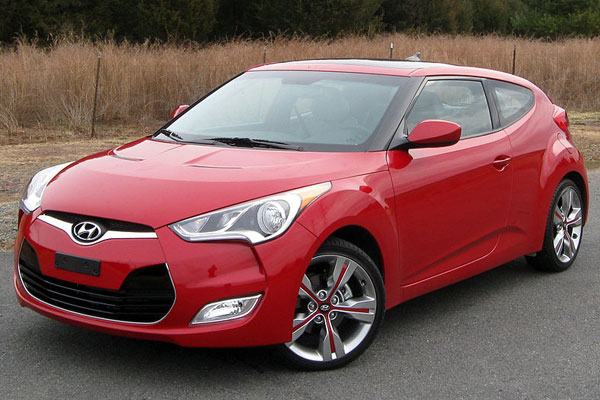 Impressive Hyundai Automobile
Image source: wikimedia.org
Global Onset – good press comes mainly from the consumers themselves. Hyundai is constantly a top brand in different sectors of the globe, making it even a household name. Whether it be commercial or luxury lines, you can be sure there's a model from this Korean company making it on top of every great car list.
Full List of Hyundai Car Models
---
Hyundai Santa Fe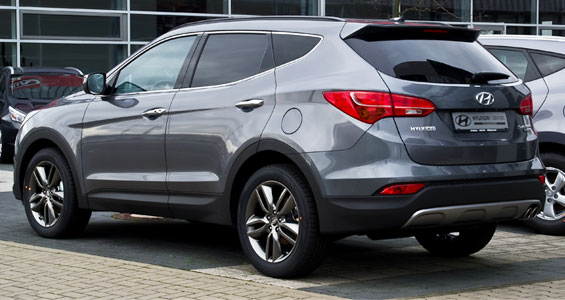 Image source: wikimedia.org
An SUV that both looks impressive and performs equally best – that's what a Hyundai Santa Fe is!
More Space!
The latest Hyundai Santa Fe boasts of improving its interior space! Additionally, the second and third row seats can be folded, granting quick and innovative cargo loading solutions!
Outstanding Performance
With an impressive V6 engine, you can surely only get the best road performance from the Hyundai Santa Fe. And the power under the hood of this vehicle equates to its towing capacity! Truly, a feat worthy to be experience by all!
Tech Improvements
An innovative vehicle deserves smart technology, and the Hyundai Santa Fe sure fits the bill! A multi-view camera system offers a great assist for drivers. Stay connected online with the Blue Link® Connected Car System and Android Auto™ integration.
Hyundai Santa Fe Variants
– Hyundai Santa Fe 2.2 CRDi GLS 2WD (Dsl)
---
Hyundai Creta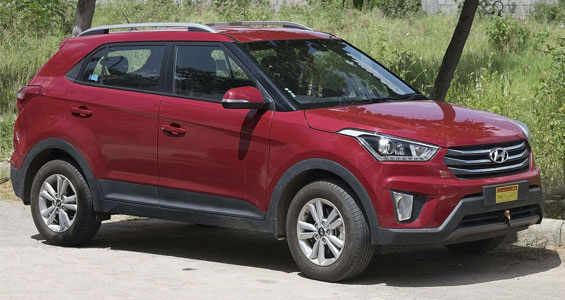 Image source: wikimedia.org
Experience a lifestyle fit for royalty in the Hyundai Creta.
An Iconic SUV Design
The Hyundai Creta comes with a Triple slat hexagonal chrome grille. This unique look will definitely catch a lot of attention. Subtle accents, such as the creased hood lines and bumper give one a sense of appreciation and thrill.
Interiors are Awesome
With drivers and passengers prioritized, the Hyundai Creta offers several interior innovations. From seat height adjustments to conveniently placed trays, one definitely can feel the many joys and comforts that a select feel.
Safety Will Always Be an Essential Feature
The Hyundai Creta does not cut down on safety features. With dual airbags and an Electronic Braking force distribution (EBD) system, motorists can now give a sigh of relief.
Hyundai Creta Variants
– Hyundai Creta GL MT
– Hyundai Creta GL AT
– Hyundai Creta CRDi GL MT
---
Hyundai Tucson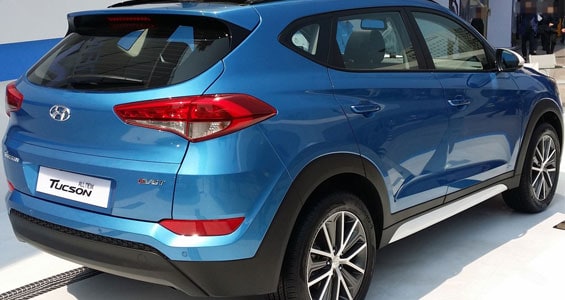 The Tucson showcases a feature-rich compact SUV that is named after the city Tucson in Arizona. more
Hyundai Tucson Variants
– Hyundai Tucson 2.0 GL 4×2 MT
– Hyundai Tucson 2.0 GL 4×2 AT
– Hyundai Tucson 2.0 CRDi GL 4×2 AT
– Hyundai Tucson 2.0 CRDi GLS 4×2 AT
---
Hyundai Accent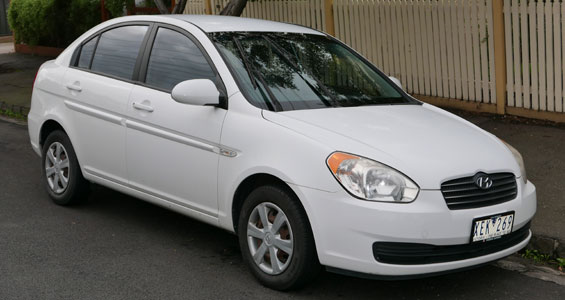 Image source: wikimedia.org
Hyundai Accent has been established as an affordable car ever since its creation in 1995. Its models range from $3,000 to $16,000. On the same year, Hyundai Accent has been recognized as a three-door hatchback or a four door sedan ride. Either one of these body styles can be chosen to design for your Hyundai Accent. more
Hyundai Accent Hatchback Variants
– Hyundai Accent Hatchback 1.6 CRDi GL MT
– Hyundai Accent Hatchback 1.6 CRDi GL AT
Hyundai Accent Sedan Variants
– Hyundai Accent Sedan 1.4 GL MT
– Hyundai Accent Sedan 1.4 GL CVT
– Hyundai Accent Sedan 1.6 CRDi GL MT
– Hyundai Accent Sedan 1.6 CRDi GL AT
---
Hyundai Elantra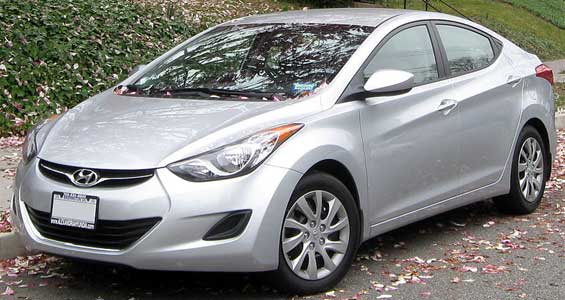 Image source: wikimedia.org
The Hyundai Elantra is a car designed and manufactured by Hyundai, a South Korean automaker. It was first introduced in 1990 and is still marketed today. It is now on the sixth generation that was released in February 2016. It has six different engine types and 3 different transmissions to choose from. View Detailed Review of Elantra
Hyundai Elantra Variants
– Hyundai Elantra 1.6 GL MT
– Hyundai Elantra 1.6 GL AT
– Hyundai Elantra 2.0 GL AT Limited Edition
– Hyundai Elantra 2.0 GLS AT
---
Hyundai Eon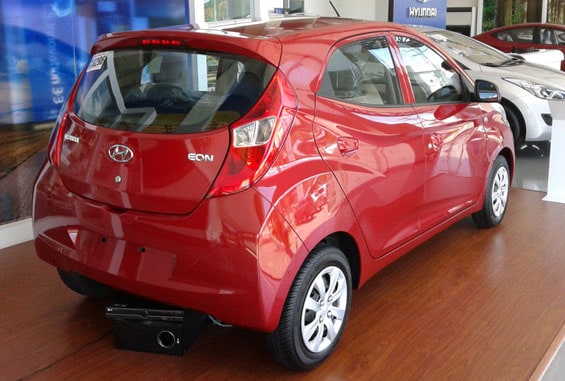 Image source: wikimedia.org
Big things come in small packages and the Hyundai Eon is definitely a car that proves excitement and practicality can be found in its humble size.
-OR-
Easy on the eyes and budget, the Hyundai Eon is a practical and enjoyable ride!
Unique Exterior
For a compact car, the Hyundai Eon can stand out in the sea of vehicles during city traffic jams. The noteworthy hexagonal grille exudes a sporty and active lifestyle.
Power Under that Hood
The Hyundai Eon is equipped with a compact 0.8? Epsilon engine – just the right amount of power without being a gas guzzler!
Safe City Driving
For a small car, the Hyundai Eon packs a punch in the safety department. Reinforced body structure and a radiator support panel removes the anxiety that one can get in the urban jungle.
Hyundai Eon Variants
– Hyundai Eon 0.8 GLX MT
– Hyundai Eon 0.8 GLX NAVI MT
---
Hyundai Grandeur or Hyundai Azera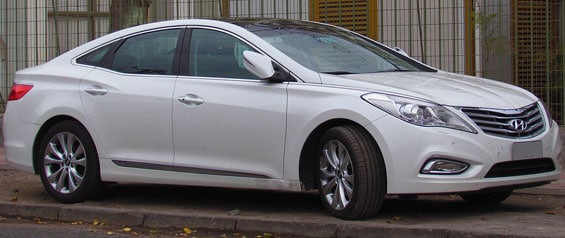 Image source: wikimedia.org
Like a cool breeze, the Hyundai Azera has everything for a comfortable and stylish driving experience.
Space is a Frontier Explored
Passenger volume is of the highest priority in the Hyundai Azera. The car tops even the highest luxury competitors in its range. Additionally, a smart trunk (which opens up once it senses the proximity keys) offers that much-needed convenience that most would often disregard.
Cool Safety
The Hyundai Azera offers blind spot detection and rear-cross alert – perfect safety features that truly make drivers and passengers feel they're at ease every step of the way.
Inspired by Nature
Best of all, the Fluidic Sculpture design philosophy that is incorporated in the Hyundai Azera allows motorists to be truly as one with the car. Inspired by nature, the car brings out the best in itself without overpowering the driver.
---
Hyundai i10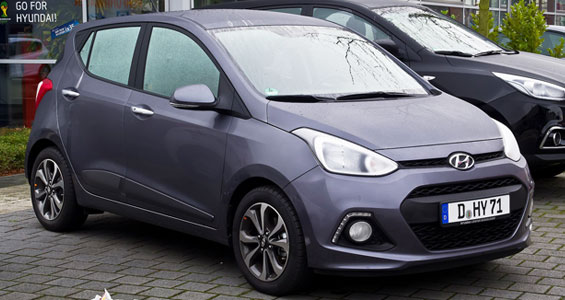 Image source: wikimedia.org
The fine extravagance of a leisure or executive type of car packaged in a sporty and bright appearance. That's probably the best way to describe the innovative city car, Hyundai i10! Check More About This Car Model
---
Hyundai Genesis Coupe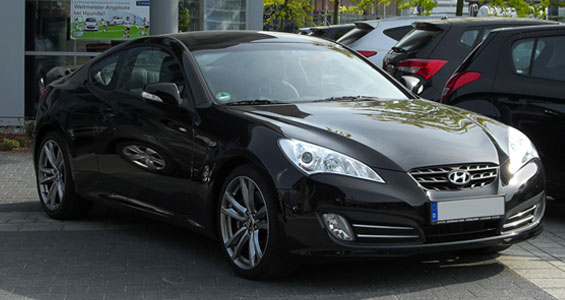 Image source: wikimedia.org
As the first rear-wheel drive release from the popular Korean car company, the Hyundai Genesis Coupe does provide promising and excellent driving experiences.
Power Just From its Appearance
The impressive design offered by the Hyundai Genesis Coupe promises to be a delight for both drivers and pedestrians. With a stylish grille, dual chrome exhaust tips, and LED-powered daytime running lights, the car exudes power that will definitely leave a lasting impression on anyone!
One's Safety Should Never be Disregarded
The Hyundai Genesis Coupe also comes with innovative safety features. With six airbags to grant passengers some much-needed peace of mind, and technological safety advancements such as the Traction Control System and Electronic Stability Control, you can be sure that every ride in this vehicle is a safe and sound experience.
Technology that Focuses on You
Lastly, the Hyundai Genesis Coupe comes with impressive tech integrations that prioritize a human's wellbeing. The Blue Link® Connected Care system reminds you of the Hyundai Genesis Coupe's road condition. Additionally (and best of all), the system can also be used to connect a driver to the necessary emergency assistance in cases of motoring and various accidents.
Hyundai Genesis Coupe Variants
– Hyundai Genesis Coupe FL 2.0L Turbo 6MT
– Hyundai Genesis Coupe FL 2.0L Turbo 6MT Brembo
– Hyundai Genesis Coupe FL 2.0L Turbo 8AT
– Hyundai Genesis Coupe FL 3.8L V6 6MT Brembo
– Hyundai Genesis Coupe FL 3.8L V6 8AT
---
Hyundai Terracan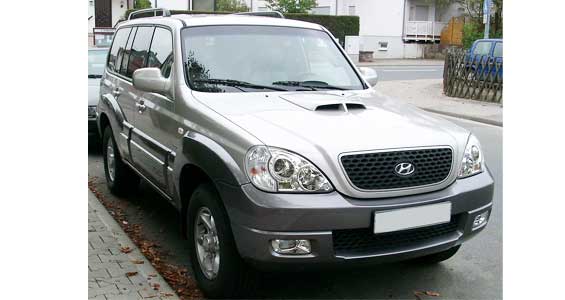 Image source: wikimedia.org
---
Hyundai Grand i10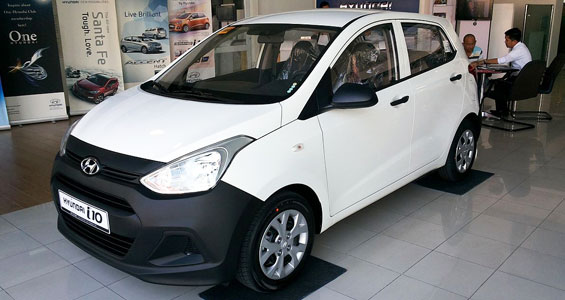 Image source: wikimedia.org
Hyundai Grand i10 Variants
– 1.0 E M/T
– 1.0 S M/T
– 1.0 E A/T
– 1.0 S A/T
– 1.0 L A/T
– 1.2 L A/T
---
Hyundai i20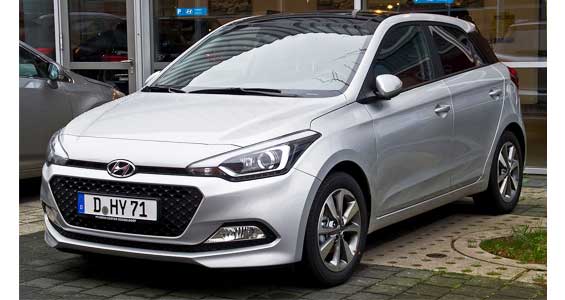 Image source: wikimedia.org
---
Hyundai Mistra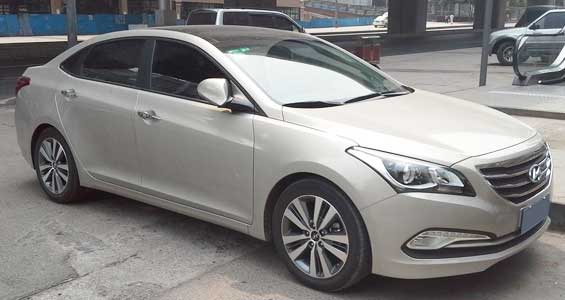 Image source: wikimedia.org
---
Hyundai Veracruz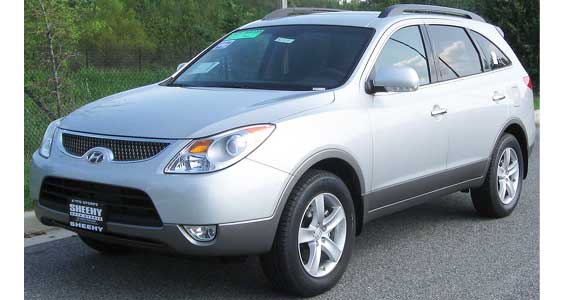 Image source: wikimedia.org
---
Hyundai Sonata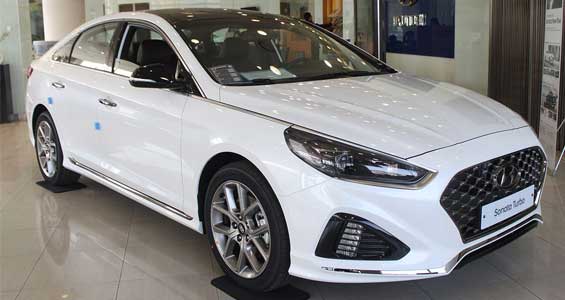 Image source: wikimedia.org
Hyundai Sonata Variants
– Hyundai Sonata GLS 2.4 AT
– Hyundai Sonata GLS 2.4 AT Premium
---
Hyundai Trajet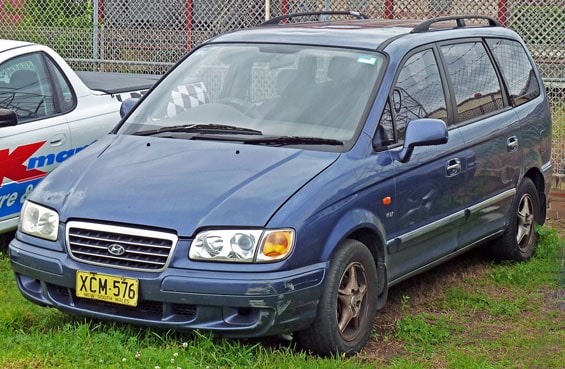 By OSX – Own work, Public Domain, https://commons.wikimedia.org/w/index.php?curid=11820334
---
Hyundai Galloper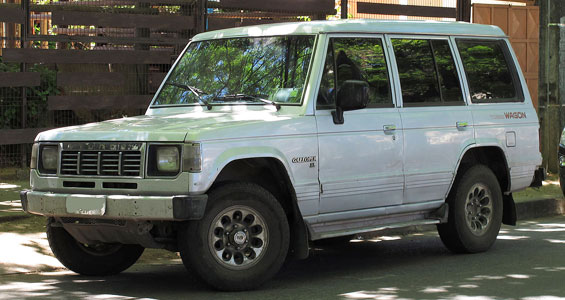 By order_242 from Chile – Hyundai Galloper XL 2.5d Turbo Wagon 1996, CC BY-SA 2.0, https://commons.wikimedia.org/w/index.php?curid=36781443
---
Hyundai Atos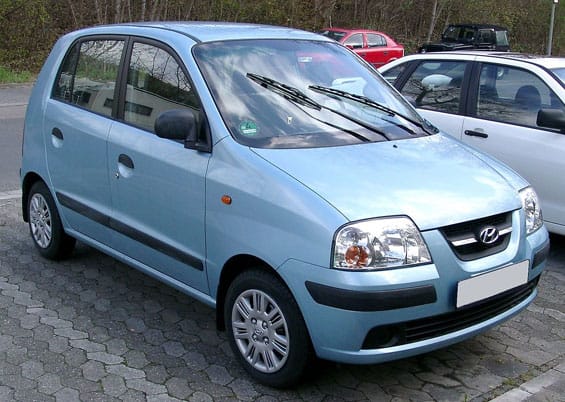 By Rudolf Stricker – Own work, CC BY-SA 3.0, https://commons.wikimedia.org/w/index.php?curid=3792299
---
Hyundai BlueOn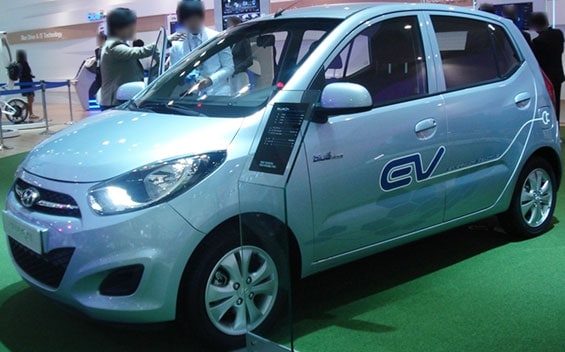 By Chu – Own work, CC BY-SA 3.0, https://commons.wikimedia.org/w/index.php?curid=14797877
---
Hyundai Equus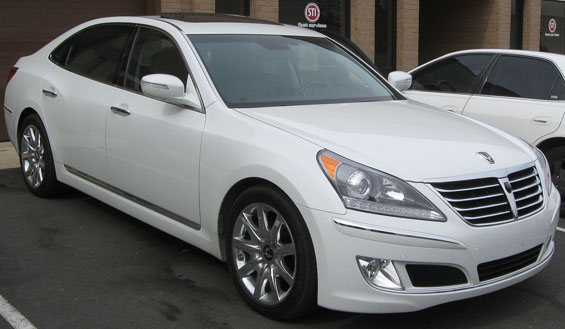 By IFCAR – Own work, Public Domain, https://commons.wikimedia.org/w/index.php?curid=14417729
---
Hyundai Excel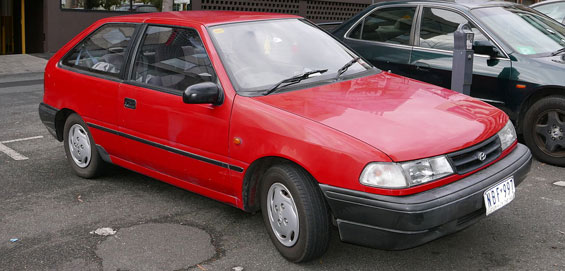 By OSX – Own work, Public Domain, https://commons.wikimedia.org/w/index.php?curid=41626421
---
Hyundai Lavita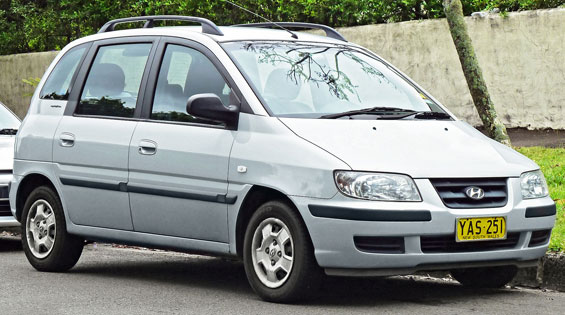 By OSX – Own work, Public Domain, https://commons.wikimedia.org/w/index.php?curid=17835392
---
Hyundai Getz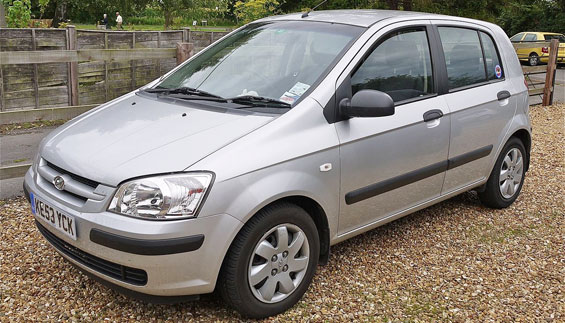 By Mick from Northamptonshire, England – Hyundai Getz, CC BY 2.0, https://commons.wikimedia.org/w/index.php?curid=18296014
---
Hyundai HB20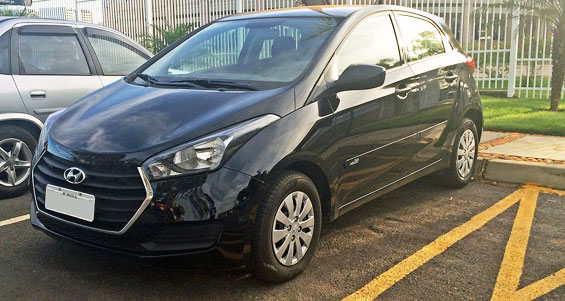 By Mariordo (Mario Roberto Durán Ortiz) – Own work, CC BY-SA 4.0, https://commons.wikimedia.org/w/index.php?curid=49632662
---
Hyundai Tiburon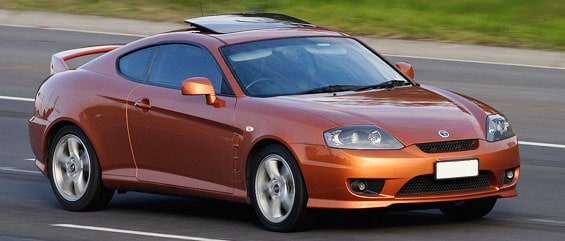 By Fir0002 – Own work, GFDL 1.2, https://commons.wikimedia.org/w/index.php?curid=5253768
---
Hyundai Dynasty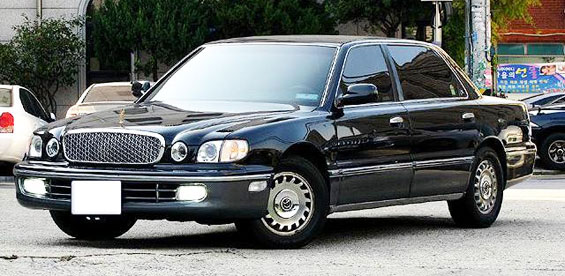 By ???? – http://www.bobaedream.co.kr/cyber/popCarView.php?imgID=1&zone=C&no=365844, CC BY-SA 3.0, https://commons.wikimedia.org/w/index.php?curid=20475782
---
Other Hyundai Car Models List
Hyundai SUV's/Crossover/MPV Car Models
Hyundai New Tucson

Hyundai New Tucson Variants
– 2.0 E GL 2WD A/T
– 2.0 S GLS 2WD A/T
– 2.0 S GLS 2WD (dsl) A/T
– 2.0 L 4WD (dsl) A/T
Hyundai Grand Santa Fe

Hyundai Grand Santa Fe Variants

– Hyundai Grand Santa Fe 2.2 CRDi 6AT 4WD
Hyundai Sedan and Hatchback Car Models
Hyundai Genesis (2008–present)
Hyundai i20 Cross Sport

Hyundai i20 Cross Sport Variants
– 1.4 GL M/T
– 1.4 GL A/T
– 1.4 GL (diesel) M/T

Hyundai i20 WRC
Hyundai i30 (2007–present)
Hyundai i40 (2011–present)
Hyundai ix20 (2010–present)
Hyundai Scoupe (1988–1995)
Hyundai Stellar (1983–1997)
Hyundai Veloster Turbo(2011-present)

Hyundai Veloster Turbo Variants

Hyundai Veloster Turbo 1.6 T-GDi GLS Premium
Hyundai Pick-Up/Trucks and Vans Car Models
Hyundai Libero
Hyundai Porter (1977–present)
Hyundai Starex (1997–present)
Hyundai Grand Starex

Hyundai Grand Starex Variants

– Hyundai Grand Starex 2.5 GL MT
– Hyundai Grand Starex 2.5 GL MT (Super Express)
– Hyundai Grand Starex 2.5 CRDi GLS AT
– Hyundai Grand Starex 2.5 CRDi GLS AT (with Swivel)

Hyundai 4.5 to 5-ton truck
Hyundai 8 to 25-ton truck
Hyundai Concept Car Models
Hyundai Blue-Will
Hyundai Nuvis
Hyundai Portico
Other Hyundai Cars List
Hyundai Santamo
Hyundai Aero
Hyundai Sonata Embera
Hyundai e-Mighty
Hyundai Mighty II
Hyundai HED-5
Hyundai New Power Truck
Hyundai Veracruz
Hyundai Global 900
Hyundai County
Hyundai Universe
Hyundai H-100

Hyundai H-100 Variants

– Hyundai H-100 Cab & Chassis (w/o AC)
– Hyundai H-100 Cab & Chassis (w/ AC)
– Hyundai H-100 Cab & Chassis (w/ Dual AC)

Hyundai Super Truck Medium
Hyundai Entourage
Hyundai Super Truck
Hyundai Mega Truck
Hyundai Chorus
Hyundai Trago
Hyundai Grace
Hyundai Verna
Hyundai Aero Town
Hyundai Aero City
Hyundai Mighty
Hyundai Marcia
Hyundai Pony
Hyundai Models List Video
Photos of Hyundai's Different Types of Cars
(Photos Courtesy of https://en.wikipedia.org/)
Official Website of the Company:
Hyundai Automobile

Hyundai Vehicle News, Trivias, Photos and Car Updates.

Swipe to see other trivia