Hyundai Car Models List
Modernity is the name of the game with this massive Korean automobile manufacturing company. It's even their name – Hyundai means "modernity" in their native tongue. Progress can be seen in the brand, with it being the fastest growing automaker in the world.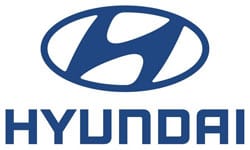 The company also manages the world's largest integrated automobile manufacturing facility in the world, showing how demand for its cars is strong in an international scale. In terms of actual car performance, it can be seen that drivers of this brand are more than satisfied.
Related Other Korean Car Company Ssangyong Models
Here are some reasons why owners of Hyundai cars are a happy bunch:
Hybrid Green Vehicles – the brand is one of the forerunners in creating cleaner drives for its owners. The Sonata, a hybrid car using a lithium polymer battery, has started making the rounds as a top choice among eco-conscious drivers in the United States. The company is also the first to introduce liquefied petroleum gas (LPG) as an alternative source of power, which can be seen in its popular Elantra hybrid model.
Sleek Appearance – probably because of Korea's fashion-forward image, cars from this brand are stylish in appearance. The aesthetic feel one gets from looking – and riding – these cars are effectively matched with the good performance of the drives.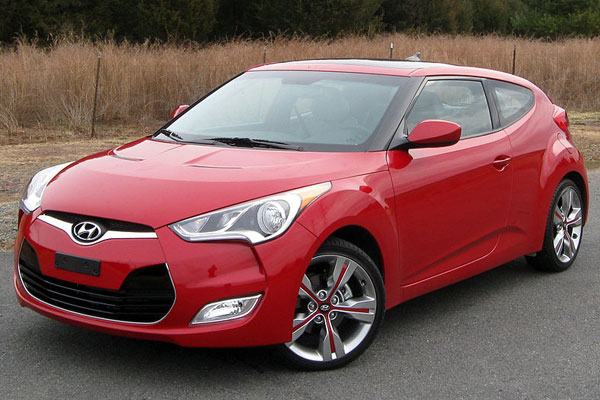 Impressive Hyundai Automobile
Image source: wikimedia.org
Global Onset – good press comes mainly from the consumers themselves. Hyundai is constantly a top brand in different sectors of the globe, making it even a household name. Whether it be commercial or luxury lines, you can be sure there's a model from this Korean company making it on top of every great car list.
Here is the Full List of Hyundai Car Models and Variants:
Hyundai SUV's/Crossover/MPV Car Models
Hyundai Terracan

Image source: wikimedia.org

Hyundai Trajet
Hyundai Galloper

Hyundai New Tucson

Hyundai New Tucson Variants
– 2.0 E GL 2WD A/T
– 2.0 S GLS 2WD A/T
– 2.0 S GLS 2WD (dsl) A/T
– 2.0 L 4WD (dsl) A/T
Hyundai Santa Fe (2001–present)

Image source: wikimedia.org

Launch Date: 2017
An SUV that both looks impressive and performs equally best – that's what a Hyundai Santa Fe is!

More Space!

The latest Hyundai Santa Fe boasts of improving its interior space! Additionally, the second and third row seats can be folded, granting quick and innovative cargo loading solutions!

Outstanding Performance

With an impressive V6 engine, you can surely only get the best road performance from the Hyundai Santa Fe. And the power under the hood of this vehicle equates to its towing capacity! Truly, a feat worthy to be experience by all!

Tech Improvements

An innovative vehicle deserves smart technology, and the Hyundai Santa Fe sure fits the bill! A multi-view camera system offers a great assist for drivers. Stay connected online with the Blue Link® Connected Car System and Android Auto™ integration.

Hyundai Santa Fe Variants

– Hyundai Santa Fe 2.2 CRDi GLS 2WD (Dsl)

Hyundai Grand Santa Fe

Hyundai Grand Santa Fe Variants

– Hyundai Grand Santa Fe 2.2 CRDi 6AT 4WD

Hyundai Creta

Image source: wikimedia.org

Experience a lifestyle fit for royalty in the Hyundai Creta.

An Iconic SUV Design

The Hyundai Creta comes with a Triple slat hexagonal chrome grille. This unique look will definitely catch a lot of attention. Subtle accents, such as the creased hood lines and bumper give one a sense of appreciation and thrill.

Interiors are Awesome

With drivers and passengers prioritized, the Hyundai Creta offers several interior innovations. From seat height adjustments to conveniently placed trays, one definitely can feel the many joys and comforts that a select feel.

Safety Will Always Be an Essential Feature

The Hyundai Creta does not cut down on safety features. With dual airbags and an Electronic Braking force distribution (EBD) system, motorists can now give a sigh of relief.

Hyundai Creta Variants

– Hyundai Creta GL MT
– Hyundai Creta GL AT
– Hyundai Creta CRDi GL MT

Hyundai Tucson Detailed Review

The Tucson showcases a feature-rich compact SUV that is named after the city Tucson in Arizona. more

Hyundai Tucson Variants

– Hyundai Tucson 2.0 GL 4×2 MT
– Hyundai Tucson 2.0 GL 4×2 AT
– Hyundai Tucson 2.0 CRDi GL 4×2 AT
– Hyundai Tucson 2.0 CRDi GLS 4×2 AT
Join the discussion below!
Photo of the Day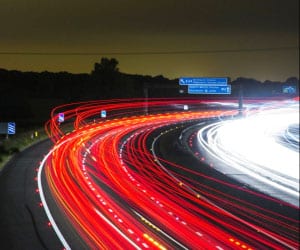 List of Car Manufacturers