The impossible made possible – a statement that most can only dream of, especially when it comes to matters of motoring and driving. Let's take, for example, the idea of SUVs.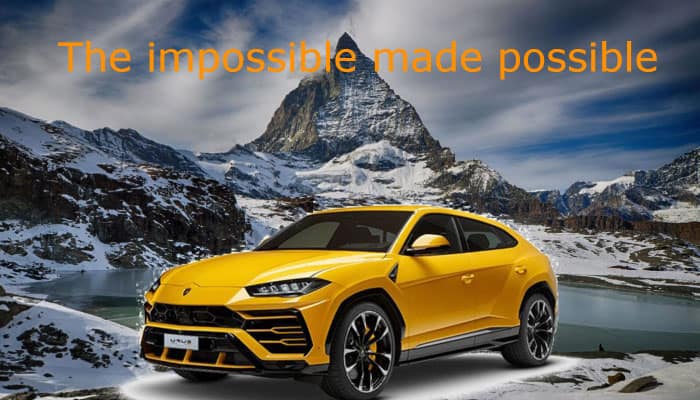 With most probably the first thing that may to one's mind as rugged and reliable vehicles, the need and thrill of speed may just be the last thing that one can think of when it comes to these types.
Yet, for outstanding and legendary car manufacturing company, Lamborghini, an SUV from this group may just be synonymous for one's craving for speed. Given that Lamborghini models always exceed one's expectations, it comes then as no surprise that an SUV from this company may just be the stuff of dreams made real.

By Alexander Migl – Own work, CC BY-SA 4.0, https://commons.wikimedia.org/w/index.php?curid=67287264
Yes, the impossible is indeed made possible with the Lamborghini Urus. An SUV that excels with its rugged and able features, coupled with the fastest and most exciting road thrills that those lucky enough to be behind the wheel may experience, this vehicle may just offer a whole new level and dimension for large type car models.
A Lamborghini SUV is a Dream Come True
Check any list of SUV's and you may just find out that a primary key detail from vehicles from this category is its toughness. This may just be a given, considering that SUVs are built tough. With the Lamborghini Urus, however, an SUV can even dream bigger.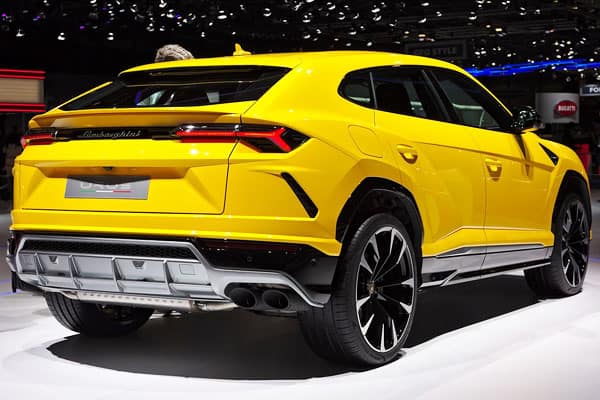 By Alexander Migl – Own work, CC BY-SA 4.0, https://commons.wikimedia.org/w/index.php?curid=67214653
The Urus is not only designed to withstand and perform even better than leading brands from the SUV category – this car can even outrun the rest of the pack with its speedy and safety features. After all, it is a Lamborghini – no one can expect any less from this label.
As such, we would like and still follow the way we put the spotlight on the Urus. Similar to our other car model reviews, the Lamborghini Urus will be given the quick yet highlight-focused treatment.
We'd like to offer you and our readers the benefit to still discover what other surprises this vehicle can provide (and, of course, we'd like for you to have the opportunity to take this beauty out for a spin!).
Highlights in this Lamborghini Urus Review
As such, we'd like to break down what we're focusing on the Urus today. Check out more details below.
Lamborghini Specs Overview
With the concept of the Urus released to the world as early as 2012 (during the
Beijing Auto Show), Lamborghini took the time to further innovate and improve on this SUV's many impressive specs and features.

By 72Dino – Own work, CC BY-SA 3.0, https://commons.wikimedia.org/w/index.php?curid=20866580
As such, with the Urus model just launched late last year, it can be then be taken that this car was definitely given much attention and investment.
Let us let its specs speak for itself. The Urus is dubbed as a one-of-a-kind super sport utility vehicle – a whole new category, which combines the soul and adrenaline of both an SUV and super sports cars. The car's name itself, which was derived from bulls, shows the power and speed that it can offer!
We thought you were interested in this other Lamborghini car model. Lamborghini Huracan Car Model Review
And perhaps the best way to focus on this super SUV's specs would be is ANIMA feature. Showcasing the passion, emotion, and trust placed on this vehicle, Lamborghini took the extra effort to provide motorists six unique driving modes to set the Urus in.
For on-road ANIMA modes:
Sport – brings out the Urus' agility and driver-focused excitement.
Strada – safety is brought up a notch higher.
Corsa – the ANIMA mode which maximizes precision and engine performance.
Off-road ANIMA modes are the following:
Sabbia – a mode that can best tackle sand dunes and the like.
Ego – driver-centric mode that allows a motorist to customize settings as he or she needs it to be.
Terra – allows drivers and passengers alike the best safety and comfort, even on the roughest road conditions.
Given the many ANIMA modes to choose from, the Urus can perfectly suit or blend into any sort of driving style and preference. Additionally, and no matter the mode chosem, the Urus is indeed a dream drive – this SUV is designed and matched with the best weight-to-power ratio in the SUV category globally.
The Powerful Lamborghini Urus Engine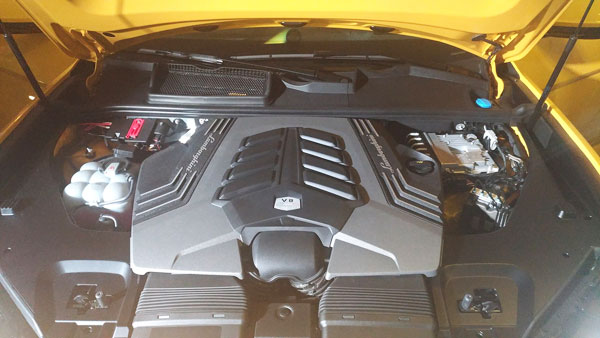 By Y.Leclercq – Own work, CC BY-SA 4.0, https://commons.wikimedia.org/w/index.php?curid=66038149
Now, let us take a peak into the powerhouse of an engine that the Urus has in store. As expected from the Italian wonder car group, the Lambo Urus has a state-of-the-art and industry-leading engine under its hood. The Urus is equipped with a V8 engine (bi-turbo), a whopping and innovative choice especially for typical SUVs.


The engine, as a result, gives the Urus an amazing stat line: with 650 HP, a 4-wheel drive system that also comes with a unique torque adjusting vectoring system, and an easy and reliable 8 gear shift automatic transmission configuration, the Urus seamlessly combines power and grace.
The Elegant Lamborghini Urus Interior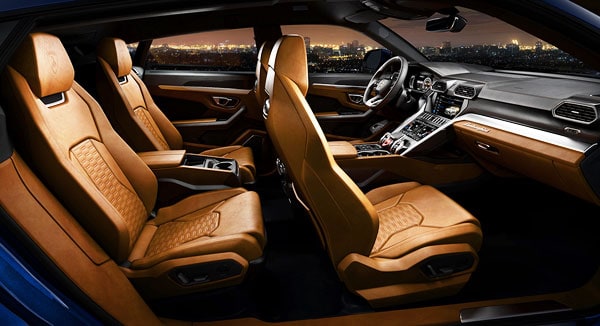 Image source: https://www.lamborghini.com/en-en/models/urus
Another excellent way to appreciate the many wonders of the Urus is by checking out this vehicle's beautiful interior. The best in Italian craftsmanship is seen in the Urus, with the additional benefit of interior customization.
Urus owners can choose how the SUV's interior should be designed – colors, materials, and even finishes (ranging from wood, carbon, leather, and even Alcantara wood are all considered. Best of all, and by focusing what the best SUVs in the market has to offer, the Lambo Urus is spacious.
Related Other SUV Body Type Vehicle Borgward BX5 Car Model
As the five seater super sports utility vehicle, the SUV also provides smart and practical space saving configurations that can address any road need.
The Lambo Urus is Real
Lamborghini definitely made the impossible real with the Urus. This is a car that not only looks good and performs like the leading SUV in the world. It is also equipped with a fast and powerful engine, bringing in the surprising and exciting speed that one can never expect to find in an SUV.
If you get the chance to get (or even own) this model, do let us know how it feels! We would really want to know firsthand how the world's fastest SUV performs!
Other Lamborghini Urus Car Model Resources:
Lamborghini Urus Wikipedia Page
Lamborghini Urus Official Website