Kia Car Models List
South Korea, a rising giant of Asia, has shown that it has got what it takes to provide the world some of the best cars in the scene. This can be proven simply by looking at one of their best automobile manufacturing companies, Kia Motors.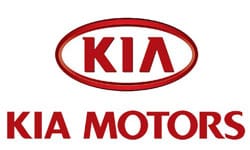 With the name derived from the Korean words "to arise to the world from Asia", it is fitting for it does fill in the void on providing efficient and high-performance cars. In fact, the company is that nation's oldest car company, showing that it has a legacy it can stand up to.
Related Other Korean Car Company Hyundai latest models and its vintage cars
Kia is primarily known for these accomplishments:
Distinct Look – to stand out from the rest of the motoring pack, cars from this brand come with a corporate grille, incorporating a unique and professional look. Otherwise known as the "Tiger Nose", the look created by the grille allows owners to take pride of having a great looking car.
Military Contribution – showing the world (and mainly the South Korean Army) that technology from this company is the way to go, Kia is known as the sole supplier and outfitter of its nation's military vehicles. The reliability and endurance of their vehicles have led many successful skirmishes (whether it be actual or practice ones), showing their might in engineering and industrial warfare.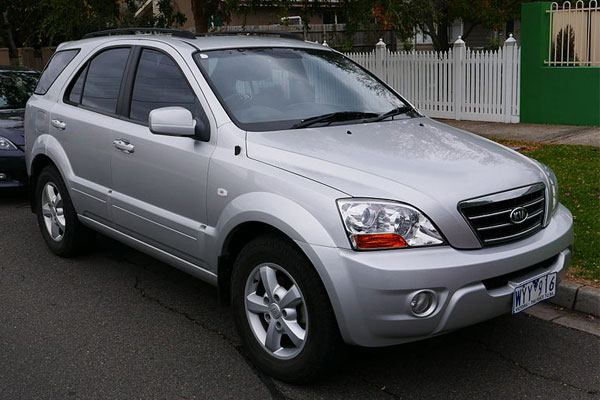 Comfortable Kia Car
Image source: wikimedia.org
Eco-Friendly – the brand's stand on creating a sustainable future shows through its investment on green technology. Though still in the concept stages, the company hopes to incorporate hybrid fuel systems – and eventually all-electric – in their current models.
Here is the Full List of Kia Car Models and Variants:
Kia KM420
Kia Rondo
Kia Borrego

Kia Cadenza

Image source: wikimedia.org

Dubbed by Motor Trend as one of the "best-looking cars in its class," the Kia Cadenza is an executive sedan that defies and transcends expectations.

Lighting Up the Road

The mark of a great car can often be seen with the impressive light beams it exudes. The Kia Cadenza's LED headlights, which come with an high-beam assist system, presents a safe and powerful illumination even in the darkest road conditions.

A Car That Can Entertain

The Kia Cadenza also comes with several interesting infotainment features. The Harmon/Kardon™ Quantum Logic audio system allows one to transform each ride into a wonderful and definitely unforgettable experience.

Smart Enough to Support a Driver

Anything can happen during a trip, so the Kia Cadenza makes sure that its driver and passengers are safe. An Advanced Smart Cruise Control will automatically engage the brakes (or gas pedal) in cases wherein control needs to be in tip-top shape.
Here are some of Kia's list of passenger car models:
Kia Cadenza/K7
Kia Venga

By Thomas doerfer – Own work, CC BY 3.0, https://commons.wikimedia.org/w/index.php?curid=10107246

Kia Soul

Image source: wikimedia.org

Bring out your personality – your soul – by taking a spin with the Kia Soul.

Light it Up

One of the most distinctive features that can be readily noticed with the Kia Soul is its lights. With the High Intensity Discharge (HID) headlights and LED Front Fog lights, you can be sure that you have a clear and bright path towards your destination – and future.

The Soul Within

Comfort and unique taste can be found within the Kia Soul. The plush seats is accentuated with mood lighting; the option to stay cool and warm is possible with the ventilated and/or heated seats.

Packed with Tech-Savvy Features

The Kia Soul also comes with a mobile gadget lab, perfect for all tech-savvy motorists out there. With smartphone integration and an innovative infotainment system, this is surely a ride anyone will truly enjoy to be in.

Kia Soul Variants

– Kia Soul 1.6L CRDi LX MT
– Kia Soul 1.6L CRDi LX AT
– Kia Soul 1.6L CRDi EX AT

Kia Rio/Rio5/Pride
Kia Rino (expected March 2012)[dated info]
Kia Picanto/Morning
Kia Optima/Magentis/K5

Image source: wikimedia.org

Your everyday sedan just got better – the Kia Optima is a car that combines the best in style and city driving.

Of Form and Function

Style will always be associated with the Kia Optima, but the high-performance engineering integrated into the design should also be noticed. The car's lighting fixtures do not only look great, but work well too – dynamic blending light allows one to see through the darkness!

Fine Interiors

Spacious and comfortable, the Kia Optima's interiors are designed with a master's touch. A rear sunshade is also available, offering a cooler space to drive and travel in.

Technological Wonder

The Kia Optima integrates the best in motoring technology. Driver assistance technology, such as autonomous emergency braking and blind spot detection keep drivers and passengers safe from harm's way.

Kia Optima Variants

– Kia Optima 2.4 EX

Kia K9/Quoris
Kia Forte/Cerato
Kia Cee'd/Cee'd SW/pro_cee'd
Join the discussion below!
Photo of the Day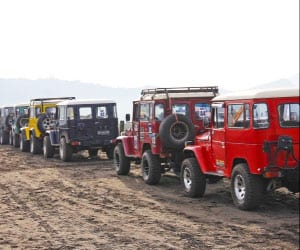 List of Car Manufacturers