JMC or Jiangling Motors Corporation Limited is an automobile manufacturer founded in Nanchang, China in 1952. They primarily design, manufacture, and sell minibuses, pickup trucks, and other vehicles. JMC has had joint ventures with Ford Motors and Changan since 1997.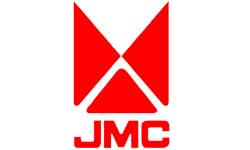 The company can be traced way back in its foundation in 1952 as a small truck repair shop with the name Nanchang Motors Repair Factory. It was in 1993 when they first had their partnership with Isuzu and Itochu. This paved the way for the company to produce car components and cab compartments of the N-Series light truck. They were also tasked to assemble vehicles for the two partner companies.
The partnership also paved way to the approval of JMC to be reorganized and to further then create a joint stock limited company in the first quarter of 1993. Their A shares and B shares were listed on the Shenzhen Stock Exchange on the December that year and September 1995, respectively.
Related Other Chinese Car Brand Brilliance Auto Car
Since JMC was only a startup company built only by the said partnerships, their lineup are pretty much inspiration from existing models of big car companies. The JMC BaoWei is an SUV based on the Isuzu Rodeo while the JMC Qingka is a truck based and licensed by Isuzu as well.
It was only in the late 2010 when JMC was able to launch their own passenger vehicle, the Yusheng SUV. They are represented by a chrome logo with three arrowheads pointing to the middle from the left, right, and bottom sides together with the Chinese name marquee at the bottom.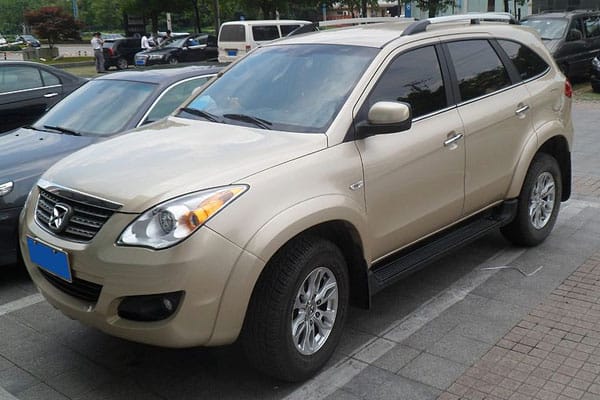 Image source: wikimedia.org
Their production base is located in Nanchang, the capital of the Jianxi province. This plant is owned by Ford Motors. It is targeted that the future vehicles to be designed by JMC will be produced at the NedCar factory located in Born, Netherlands.
Here is the Full List of JMC Car Models and Variants:
---
JMC Yusheng SUV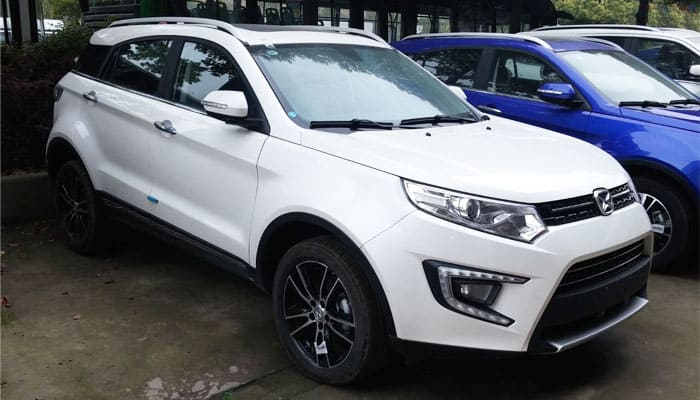 Image Source: https://commons.wikimedia.org/w/index.php?curid=65513082
As a sub company of the popular Chinese car manufacturing brand, Jiangling, JMC Yusheng focuses on making probably some of the best vehicles out of China – SUVs and pickups!
So much so, that a JMC pickup comes with great features that will cater to all sorts of motorists. Making the most out of crossover sharing platforms from several of the best vehicles in its category (such as the amazing Ford Everest and outstanding Landwind X7), vehicles from the JMC Yusheng group truly delivers.
If you want a pickup that you can rely on, look no further than units from this Chinese company!
More About JMC Yusheng on Wikipedia
---
JMC Yuhu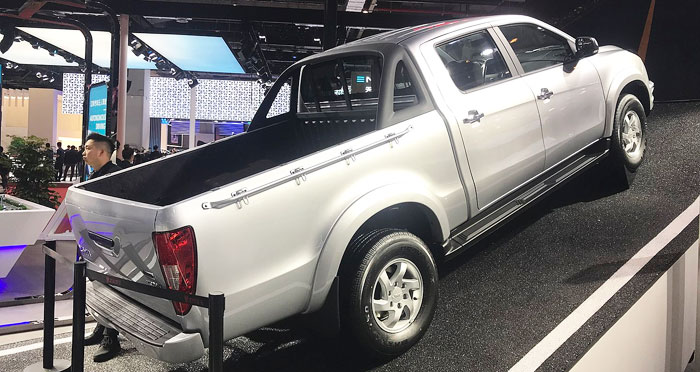 Image Source: https://commons.wikimedia.org/w/index.php?curid=78170062
---
JMC Baodian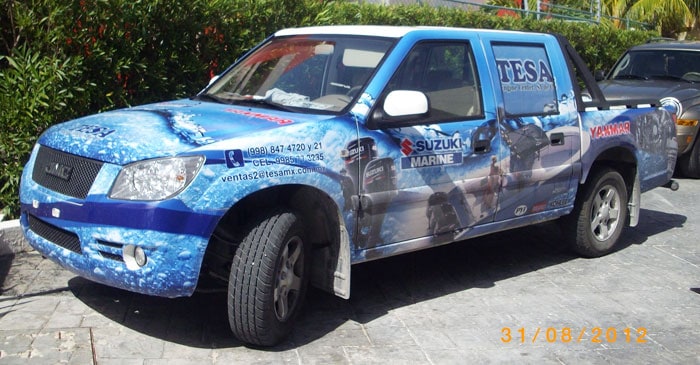 Image Source: By Bull-Doser at English Wikipedia – Own work, Public Domain, https://commons.wikimedia.org/w/index.php?curid=22537030
---
JMC Teshun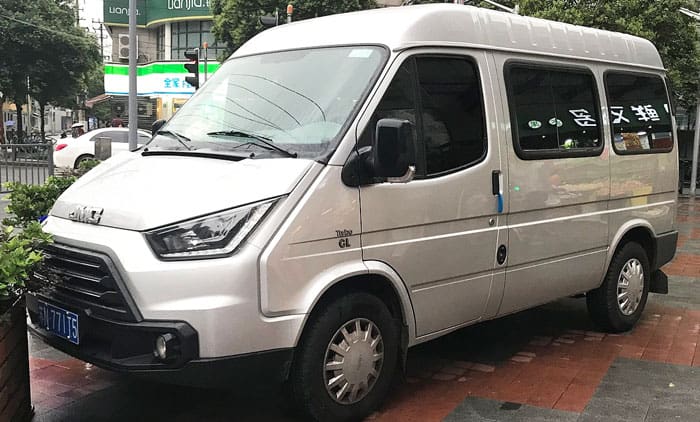 Image Source: By Jengtingchen – Own work, CC BY-SA 4.0, https://commons.wikimedia.org/w/index.php?curid=70614584
---
JMC Yuhu 7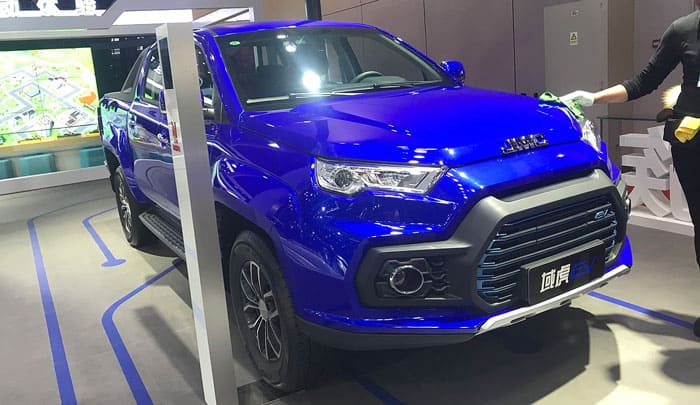 Image Source: https://commons.wikimedia.org/w/index.php?curid=78126529
---
JMC Qingka
JMC E-series SVO
JMC Isuzu Truck
Jiangling Light Truck
Jiangling Transit
Jiangling CV9 minivan
JMC Hunter

JMC Hunter Variants

JMC Hunter 4X2 5MT
JMC Hunter 4X4 5MT

JMC BaoWei
JMC Yunba
JMC Compadre

JMC Compadre Variants

JMC Compadre JMH Aluminum

JMC Boarding pickup
JMC Pika pickup
JMC Vigor

JMC Vigor Variants

JMC Vigor N350 4×2 MT
JMC Vigor N350 4×4 MT

JMC pickup
JMC Orion

JMC Orion Variants

JMC Carrying truck
JMC Transit

Photos of JMC Different Types of Cars
(Photos Courtesy of https://en.wikipedia.org/)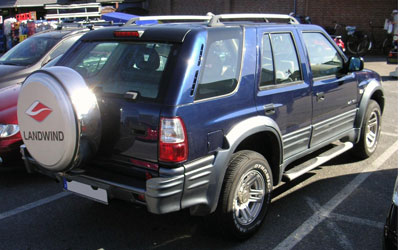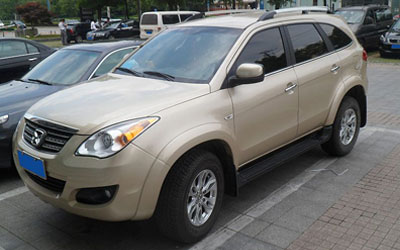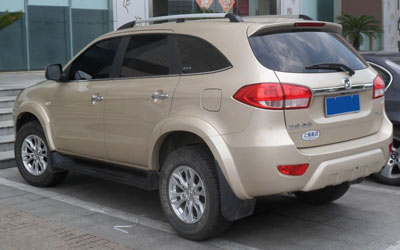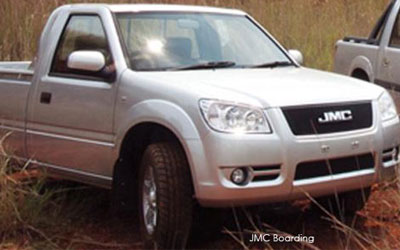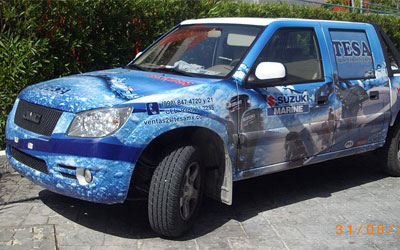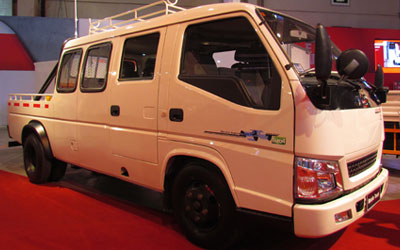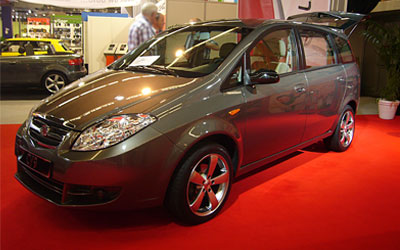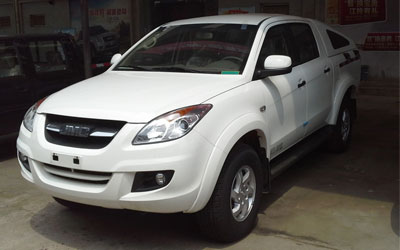 Other JMC Car Brand Resources:
Jmc Vehicle News, Trivias, Photos and Car Updates.
Swipe to see other trivia