Mitsubishi Car Models List
A diamond is something anyone will treasure. Triple the amount of diamonds, and that of course, only means something extremely great and important. This idea can be seen as the perfect analogy for Mitsubishi Motors Corporation, with the red diamonds in its main logo.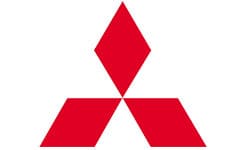 With origins starting way back as 1917, this diverse automobile manufacturing company is a powerful force in the motoring world. By providing some of the most powerful and efficient cars for the public, the company has made itself a global name.
Related Other Japanese Car Company Nissan latest models and their current vehicles
Here are some of Mitsubishi's important contributions to the motoring scene:
SUV Power – the company's ingenious focus on car engineering has allowed them to produce some of the world's best SUVs (Sport Utility Vehicles). The Pajero, already a household name in countries everywhere, has enjoyed a great following from the 4-wheel drive community. The safety features of these SUVs are one of the factors that make it a hit, which is always important for any driver who would want to take his or her family places.
Off-Road Power – owing to the power of their rugged yet effective technology, the brand has successfully conquered various off-road race tourneys worldwide. One popular race, the Dakar Rally (which can be considered as one of the hardest and dangerous spots to race upon) was set as the main factor on proving that cars from Mitsubishi are durable and fast. The brand was able to bag seven consecutive victories in this particular race track.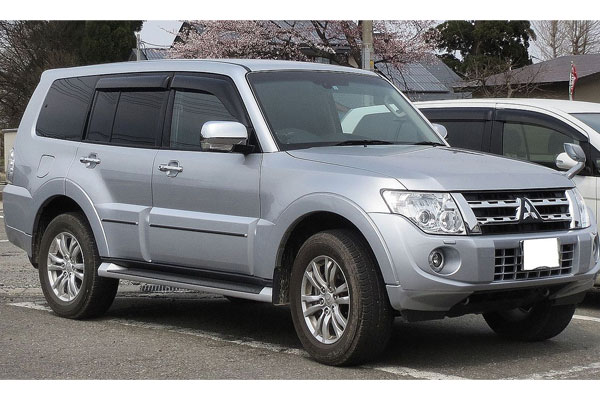 Mitsubishi Elegant Style/Model
Image source: wikimedia.org
Electric Power – wanting to make a difference on creating a sustainable future, the company has started rolling out car models powered by electricity. The i MIEV, a small yet efficient lithium-ion powered car is currently making its rounds in several cities worldwide, to the acclaim of many environmentalists.
Here is the Full List of Mitsubishi Car Models and Variants:
Mitsubishi Sedan Models
Mitsubishi Emeraude (7th Generation of Galant Model)
Mitsubishi Eterna Sava (Pillarless Sedan Model)
Mitsubishi Eterna Sigma (1983–1989)
Mitsubishi Eterna (5th Generation of Galant Model)
Mitsubishi Diamante also known as Magna, Sigma, V3000, Verada (1990–2005)
Mitsubishi Galant Sigma (1969–2012)

Mitsubishi Aspire (8th Generation of Galant Model)
Mitsubishi Carisma (1995–2004)
Mitsubishi Debonair (1964–1998)
Mitsubishi Galant

Image source: wikimedia.org

Mitsubishi Galant Sports (1994–1996)
Mitsubishi Lancer Cedia (2000–2007)
Mitsubishi ASX Model

Image source: wikimedia.org

For city drives, make sure to get a car that will bring an exciting and high-performance experience. The Mitsubishi ASX definitely delivers the best!

Fashionable Statement

Leave a lasting impression with the Mitsubishi ASX. The eye-catching front grille matches well with the black wheel arch-garnished 18″ alloy wheels – definitely a sight to behold!

The Small Car that Holds a Lot

The Mitsubishi ASX has surprising spacious interiors. With lots of headroom and legroom, cargo is also addressed with the spacious trunk.

Rising in Safety Standards

The Mitsubishi ASX also integrates the use of the RISE (reinforced impact safety evolution) system. This means that the driver and his or her passengers are protected during trips.

Mitsubishi ASX Variants

– Mitsubishi ASX 2.0 GLS
– Mitsubishi ASX 2.0 GSR

Mitsubishi Dignity (1999–2001)
Mitsubishi Lancer (1973–present)

Mitsubishi Lancer Variants
– EX GLX M/T
– EX GLX A/T
– EX MX A/T
– EX GT-A 2.0 CV/T

Mitsubishi Mirage

Image source: wikimedia.org

This Mitsubishi Mirage is one of the well-known cars during its time. Before it became today's Mitsubishi Mirage, it was originally just a 3-seat coupe that is destined with an efficient fuel of a 40 mpg in 1998. Read More

Mitsubishi Mirage Variants

– Mitsubishi Mirage GLX MT
– Mitsubishi Mirage GLX CVT
– Mitsubishi Mirage GLS MT
– Mitsubishi Mirage GLS CVT

Mitsubishi Mirage G4

Image source: wikimedia.org

Big features come in this car – the Mitsubishi Mirage G4 is definitely a fun vehicle to drive!

Driver Satisfaction

Considering the often frustrating and messy usage of car keys, the Mitsubishi Mirage G4 offers a FAST-Key system. A start and stop button is all there is to power the car, giving one the convenience of not having to regularly fish keys out of a pocket or a bag.

Designed with a Purpose

A beautiful style that also is functional, the Mitsubishi Mirage G4 always makes sure that the driver and passengers are safe. The exterior was designed to lessen blind spots – a worthy feature to have, since traffic and the like is regularly experienced in most cities.

Look Back for a Brighter Future

The Mitsubishi Mirage G4 also comes with a rearview camera. This allows even more safer parking experiences.

Mitsubishi Mirage G4 Variants

– Mitsubishi Mirage G4 GX 1.2 MT
– Mitsubishi Mirage G4 GLX 1.2 MT
– Mitsubishi Mirage G4 GLX 1.2 CVT
– Mitsubishi Mirage G4 GLS 1.2 MT
– Mitsubishi Mirage G4 GLS 1.2 CVT

Mitsubishi Proudia
Mitsubishi Sigma
Mitsubishi Tredia
Mitsubishi SUV Models
Mitsubishi Montero Sport

Image source: wikimedia.org

The Montero Sport is a mid-size sports utility vehicle by the Japanese vehicle manufacturer Mitsubishi Motors. It initially introduced its first model in 1996 and has now evolved to its second, and much newer, generation. more

Mitsubishi Montero Sport Variants

– Mitsubishi Montero Sport GLX 2.4 4×2 MT
– Mitsubishi Montero Sport GLS 2.4 4×2 AT
– Mitsubishi Montero Sport GLS Premium 2.4 4×2 AT
– Mitsubishi Montero Sport GLS 2.4 4×4 MT
– Mitsubishi Montero Sport GT 2.4 4×4 AT
Mitsubishi Outlander (Formerly Airtrek)

Image source: wikipedia.org

The Mitsubishi Outlander is a crossover designed and manufactured by Mitsubishi, a Japanese automaker. It was initially called Airtrek when it was first released in 2001. Before the Airtrek, this crossover is a concept car named Mitsubishi ASX or Active Sports Crossover. Read Full Review

Mitsubishi Pajero

Image source: wikimedia.org

Distinctly attractive and exudes power as well, the Mitsubishi Pajero is an SUV that will offer fun and practical rides.

Comfort from Outside Elements

The Mitsubishi Pajero may have a rugged yet beautiful exterior, so it will always come as a welcome surprise that the interiors are both spacious and inviting. Soft and luxurious, this is an SUV that also prioritized comfort!

Control Even in the Harshest Road Conditions

The Mitsubishi Pajero takes pride with its innovating engineering elements. The AWC (all wheel control) system delivers optimum control, giving the driver some much-needed peace of mind.

Sound off to an Entertaining Ride

The infotainment system, particularly, the sound system of the Mitsubishi Pajero is impressive. The Rockford Acoustic Design™ premiums sound system can bring in some much needed rhythm during long rides.

Mitsubishi Pajero Variants

– Mitsubishi Pajero GLS 3.8 AWD (Gas)
– Mitsubishi Pajero GLS 3.2 AWD (Diesel)
Join the discussion below!