Expanding motoring horizons gets a way much better with one of Mitsubishi's latest releases. The Mitsubishi Xpander, an impressive MPV that will definitely deliver the highest standards on performance, efficiency, and style, is a vehicle that will assure one of crossing motoring standards and expanding one's mind on what makes a car an impressive ride!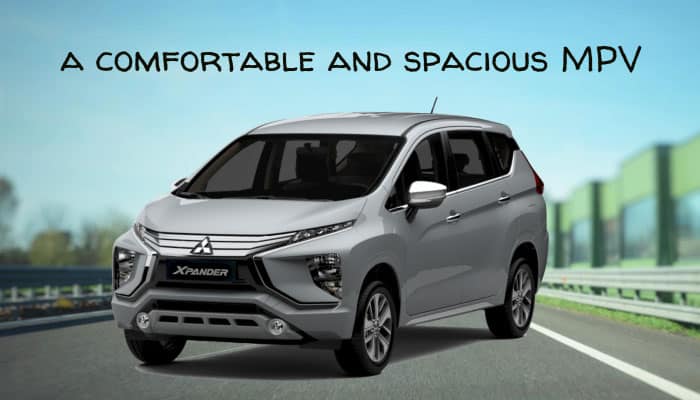 Our Mitsubishi Xpander Review Will Continue the Trend on How We Highlight Vehicles
As you may have noticed by now, we would usually focus on only several key highlights whenever we do a car review. For example, like how we've done our Mitsubishi Adventure review, a select focus points have been discussed for you and other readers to know on what matters the most with that fine vehicle.
And we'd like to carry on with that trend on our Xpander review. As astounding models and releases are from the Mitsubishi Company, we definitely would want vehicles from these brands to speak for themselves. After all, aiming only a for a limit of car features will provide an unbiased view – just perfect for any sort of motorist in need of the right amount of information when checking out details on a car!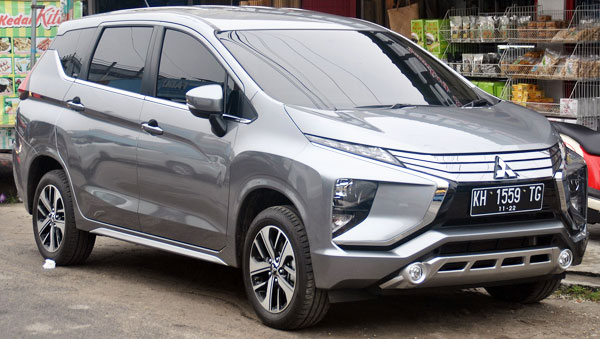 By Sabung.hamster aka Everyone Sinks Starco – Own work, CC BY-SA 4.0, https://commons.wikimedia.org/w/index.php?curid=67101172
As such, do expect only the main highlight from the Xpander in our highlight – we do hope this will help you realize on how great this seven-seater MPV is!
Important Mitsubishi Xpander Specs to be Aware of
Aside from being a comfortable and spacious MPV, the Mitsubishi Xpander has these impressive specs that you may want to know of:
Variants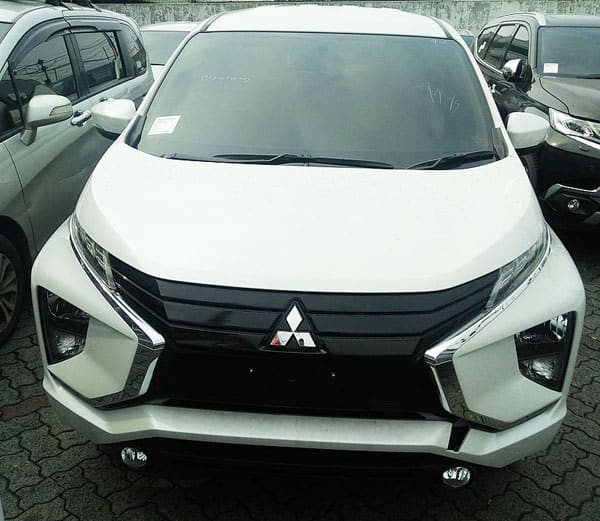 By Dealer Mitsubishi – Own work, CC BY-SA 4.0, https://commons.wikimedia.org/w/index.php?curid=63313986
Depending on the dealership, the Mitsubishi Xpander comes in either manual or automatic transmission variants. In terms of performance variants, the Xpander comes in different modes such as GLS Sport and GLX Plus. The latest Xpander model does come in several color variants or options to suit different motoring personalities. Some color schemes to whet your car styling appetites are Quartz White Pearl, Titanium Gray Metallic, and Diamond Black Mica, amongst others.
Mitsubishi Xpander Diesel
As a follow-up on variants, the Xpander also has an option for diesel power – a practical choice for drivers who opt or are used in this style.
Dimensions
Essentially, an Xpander has an eye-opening ground clearance of a whopping 205 mm count – a large space that defines both comfort and class for drivers and passengers alike!
Wheel Base
A charming wheel base can only be expected from the Mitsubishi Xpander. With aluminum wheels (16-inch) cut in a stylish mode, aesthetics and functionality is combined in this MPV that can very deal with any road condition that the Xpander may find itself in.
We thought you were interested in this other Mitsubishi model. Mitsubishi Mirage
Cabin and Seating
As mentioned, the Xpander has a massive seven seat capacity. This impressive and spacious interior is further accentuated with several key adjustments that can be made within, which results to even more space-saving solutions that can address even the bulkiest cargo without compromising on convenience!
Engine
Typically, a Mitsubishi Xpander houses a powerful 1.5 L, 16 valve DOHC engine. Combined with the car company's signature MIVEC (Mitsubishi Innovative Valve-Timing Electronic Control) system, the Xpander is a motoring and engineering wonder that tops the class when it comes to power, performance, and technology!


The above specs are just some of the best features that you and other motorists may need to know about this MPV. But we do assure you that there are definitely more surprises (and when we say surprises, only positive ones!) in store in this vehicle!
A Take on the Xpander's Security and Safety Features
Of course, Mitsubishi will never settle for less when it comes to one's safety in its vehicles. The Mitsubishi Xpander comes with several of the best and most innovative safety features that can be found in a vehicle today. Here are some.
Anti Lock Braking System (ABS)
A standard among Mitsubishi releases, this handy feature brings both confidence and safety for drivers that the vehicle can manage even the most slippery road surfaces.
Electronic Brakeforce Distribution (EBD)
A smart tech innovation that we'd hope every car has integrated, the EBD safety feature monitors road conditions and automatically adjusts the amount of force a driver needs to apply. Just the perfect technological adjustment that will help even casual drivers!
Traction Control (TCL)
Working in combination with the ASC feature mentioned below, the TCL system enables drivers to take control on even the most challenging road situations
Active Stability Control (ASC)
By constantly monitoring and gauging possible changes in road conditions, this nifty safety tech allows motorists to attain the peace of mind they deserve during trips.
Hill Start Assist (HSA)
Driving and encountering steep slopes or high road elevation may bring in unwanted anxiety or stress for a driver. With the HSA system, the motorist will get that needed help when having to deal with these steep problems!
Reinforced Impact Safety Evolution (RISE) Body/Frame
Mitsubishi has developed a revolutionary way to house and safekeep not only a car's most vital points, but keep drivers and passengers away from harm while on the road. The RISE body has stronger and energy-absorbing technology design materials built within the frame – an assurance that motorists are in a safe zone on the road!
Related Other MPV Body Type Vehicle Seat Alhambra Car Model Specs
Expanding Style Horizons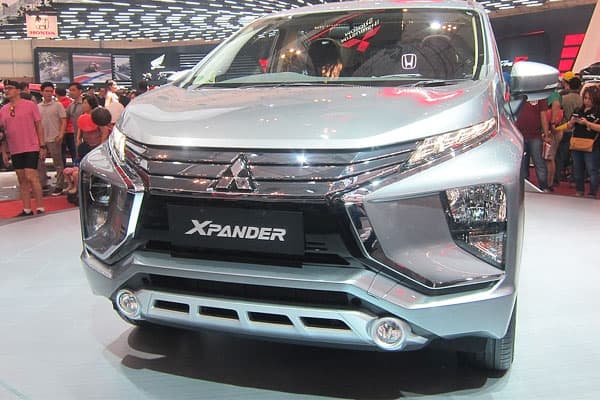 By Arturedo – Own work, CC BY-SA 4.0, https://commons.wikimedia.org/w/index.php?curid=61653181
Next, we'd like to briefly focus on some aesthetic features that the Xpander has to boast of!
A Short Mitsubishi Xpander Interior Review
Inside, the Xpander reveals comfort and a classy and memorable style! Making the most out of the spacious interior of 2840 mm (and of course, the tech-savvy features built into the MPV), the Xpander also comes with impressive infotainment features and comfort-focused upholstery to transform even the most boring rides to memorable ones!
A Short Mitsubishi Xpander Exterior Review
And of course, when it comes to its exterior, the Xpander surely dazzles. With the mentioned beautiful wheels as accents, the muscular sculpture of this MPV's frame also contains several design enhancements that definitely make it a treat for pedestrian eyes! With attractive (and functional) light fixtures, to a fascia that will definitely impress, the Xpander is a ride that will expand one's design standards when it comes to cars!
Visit the nearest dealership today to take an Xpander out for a spin!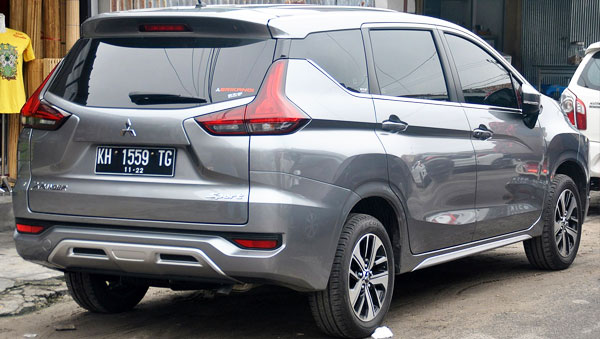 By Sabung.hamster aka Everyone Sinks Starco – Own work, CC BY-SA 4.0, https://commons.wikimedia.org/w/index.php?curid=67101173
Other Mitsubishi Xpander Car Model Resources: