AN OPEN-AIR DRIVING EXPERIENCE WITH CONVERTIBLES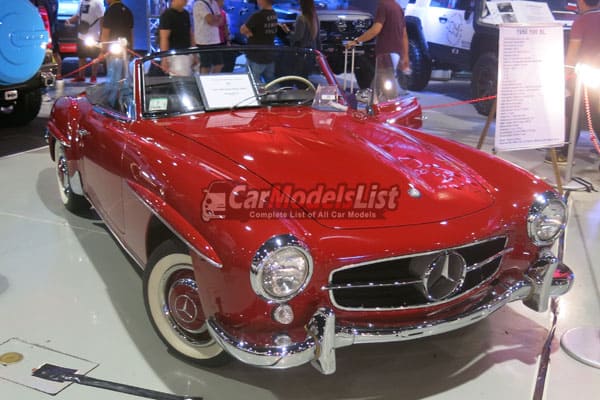 Summer wouldn't be complete without riding a convertible. It is one of the most recognized rides to be driven around and to ever change the way vehicles look. Its signature top down style makes it a craze for an ultimate open-air driving experience.
History
It was in 18th century when the first convertible named the 1896 Quadricycle Henry Ford was developed. The first convertible doesn't have that much feature. It is just a ride made from a lightweight material with a minimalist design – no doors, side glasses, roof, and windshields.
The next century had a vast improvement. The new convertible has full framed doors and sedan body style. There were also electric folding, hardtop, sunroof, retractable hardtops, and sunroof featured on some convertibles. This was also the century when it produced multiple versions of convertibles from car manufacturers like Buick, Chrysler, Cadillac, LaSalle, Lincoln, and Whippet.
Even until today, car manufacturers still continue to produce convertibles with retractable hardtops, because this feature was seen safer and more durable than its 18th century minimalist designed ride.
Features
The current most common feature of convertibles is the retractable hardtop. It is an automatic folding textile – based roof featured as an exterior of the convertible ride. Other convertibles also include oversized sliding glass, paneled roof, and full sized door.
The retractable hardtop is a proof that the ride has improved its safety features. Its minimalist version in the early century was the inspiration for the upgrade of the feature. The 2016 BMW Z4, 2015 Lexus IS C, 2016 Volkswagen Eos, and 2016 Mercedes-Benz SL65 AMG are just some of the convertibles with this kind of feature.
Conclusion
The open-air driving experience in convertibles is just extraordinary that's why having this gem is worth every penny. It may be a bit expensive, but it's worth driving in the long run.
Here is the full list of Convertible body type car models:
Aston Martin Vanquish Volante
Bentley Continental GTC
Cadillac XLR
Chevrolet Camaro
Daihatsu Copen
Ferrari California
Fiat 124 Spider
Ford Fairlane 500 Skyliner
Ford Mustang
Mazda MX 5
Mercedes Benz SLK Class
Maserati GranCabrio Sport
Mini Cooper SD
Porsche 911 Carrera Cabriolet
Rolls Royce Dawn
Rolls Royce Phantom Drophead Coupe
Volvo C70
Video of Convertible Car Models
Photos of different Convertible car type
Volvo C70
Rolls Royce Phantom
Rolls Royce Dawn
Porsche 911 Carrera
Mini Cooper SD
Ford Fairlane 500 Skyliner
Ford Mustang
Maserati GranCabrio
Mercedes Benz SLK Class
Mazda MX 5
Fiat 124 Spider
Bentley Continental GTC
Aston Martin Vanquish
Ferrari California
Daihatsu Copen
Chevrolet Camaro
Cadillac XLR