Electric Cars Your Low Maintenance and Environment Friendly Vehicles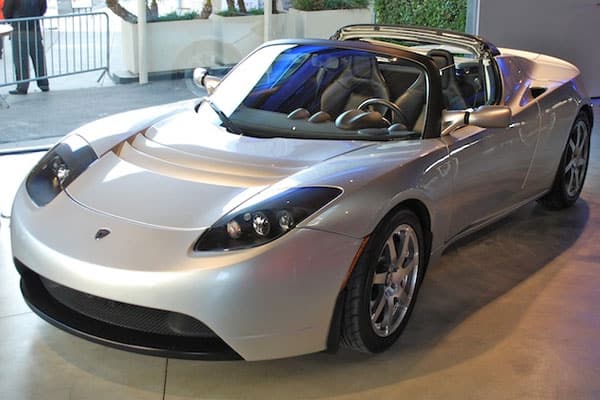 Image source: wikimedia.org
Before hybrid cars became well known in the car industry, electric cars came first in the scene. Before it was fueled by gas, it was first powered by electricity, which was later on known as electric cars. Electric cars are the main reason for the modifications and improvements of today's ride.
History
It was post WW1 when electric cars were invented-1919. WW1 gave not just a traumatic experience to the people but also to the environment. The incident mostly used vehicles fueled by gasoline that contributed a lot to air pollution.
With electric cars, air pollution is not necessary. Its first mode, Detroit Electric car is 100% powered by electricity. Just like a cellular phone, this model needs to be recharged to power up.
Features
Because of its battery feature, muscle cars don't produce any tailpipe emission. Its battery could go from 70 to 100 miles per hour. Some could even go up to 265 miles. Tesla S, Toyota Prius, and Tesla Roadster are some of these electric models.
Related: We thought you were interested in this article. Tesla: A car maker that manufactures electric vehicles
Its charging time takes only an hour, however it could be lesser depending on the type of electric car model. Since technology has improved for the past years, electric cars can instantly be recharged when it stopped or when it is on standby mode. Other electric car models can be hybrid cars powered with electricity and gas. Chevrolet Spark EV, Nissan Leaf, and Mitsubishi I are just some of these hybrid models.
Conclusion
Electric cars are definitely desirable vehicles with rechargeable batteries. It could run up to 200 miles per hour, which is too good to be true. It is affordable and good for the environment. I am sure this is what most drivers and citizens want to drive around town. It is not just the dream car of everyone but also of our mother earth.
Here is the full list of Electric car models:
Aixam 400
BMW I3
Bollore Bluecar
BYD e6
Buddy Cab
Chery QQ3
Chevrolet Spark EV
Dynasty IT
Ford Focus Electric
GTA MyCar
Honda Fit EV
JAC J3 iEV
Kia Soul EV
Lightning GT
Mahindra e2o
Mia electric
Mini El
Mitsubishi i-MiEV
Nissan Leaf
Renault Fluence Z.E.
Renault Twizy
Renault Zoe
Smart Fortwo
Tesla Model X
Venturi Fetish
Volkswagen e Golf
Video of Electric Car Models
Photos of different Electric car type
Volkswagen e Golf
Venturi Fetish
Tesla Model X
Smart Fortwo
Renault Zoe
Renault Twizy
Renault Fluence Z.E.
Nissan Leaf
Mitsubishi i-MiEV
Mini El
Mia electric
Mahindra e2o
Lightning GT
Kia Soul EV
JAC J3 iEV
Honda Fit EV
GTA MyCar
Ford Focus Electric
Dynasty IT
Chevrolet Spark EV
Chery QQ3
BYD e6
Buddy Cab
Bollore Bluecar
BMW I3
Aixam 400