CROSSOVER FOR BETTER STYLE, MORE COMFORT, AND ADVANCED FEATURES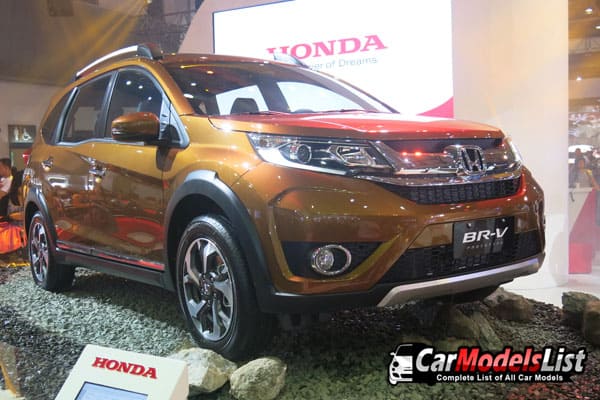 Most families in some parts of the world have at least an SUV. They like it huge for their cargo spaces, and they like the idea that the entire clan can fit inside it. For some reason, there is a much better ride than SUV. I could see that a crossover is a better alternative for it.
For instance, a Crossover can give each family a fresher style, more comfort seating, and more options.
Fresher style
I would say I was confused when I saw a Crossover. I thought it was an SUV but only smaller and way cheaper. Just to give you an idea, it is larger than a mini cooper and smaller than its competitors.
A Crossover's signature style is always a bit bold and more rugged. But on a good note, its style changes every now and then.
For instance, the top selling Crossover, Honda CR-V refreshes its design every time it released a new model. Then, the Crossover Subaru and Toyota CS feature aesthetic cues. These aesthetic cues are the asset of the ride that gives huge impact to buyers.
If you still aren't please with its style, a Crossover is an upgrade of a sedan or a wagon.
More Comfort Seating
The Subaru and Toyota CS are fine rides. Both look pleasing to the eyes. By pleasing I mean approachable. It's even better looking inside. You'd feel the friendly vibe inside its comfortable seats and beautiful interior.
More Options
Yes, the inside of a Crossover has a beautiful interior. It has a mini-van like advantage. Passengers could fold down the seats. Plus, they could toy around every crossover's high end electronics and technology features.
Conclusion
I think choosing Crossover over an SUV is indeed a good and practical choice. I won't blame you for having it. It is way more affordable, but it always has a touch of class. Plus, it does provide better design, more comfort, and more advanced features.
Here is the full list of Crossover body type car models:
Audi Q3
Acura RDX
Acura ZDX
BMW X1
BMW X6
Buick Enclave
Cadillac SRX
Chevrolet Equinox
Chevrolet Trax
Chrysler Pacifica
Dodge Journey
Ford Edge
Ford Ecosport
Ford Explorer
Hyundai Tucson
Jeep Renegade
Honda BR-V
Honda Crosstour
Lexus NX
Mazda CX-3
Mazda CX-9
Mitsubishi Endeavor
Nissan Murano
Nissan X-Trail
Opel Antara
Peugeot 2008
Range Rover Evoque
Renault Kadjar
Tata Aria
Toyota Rav4
Saab 9-4X
Subaru Tribeca
Volvo XC60
Video of Crossover Car Models
Photos of different Crossover car type
Ford Ecosport
Mitsubishi Eclipse Cross
Honda BR-V
Honda HR-V
Volvo XC60
Volkswagen Tiguan
Toyota Rav4
Tata Aria
Subaru Tribeca
Saab 9-4X
Renault Kadjar
Range Rover Evoque
Peugeot 2008
Opel Antara
Nissan X-Trail
Nissan Murano
Mitsubishi Endeavor
Mazda CX-9
Mazda CX-3
Lexus NX
Jeep Renegade
Hyundai Tucson
Honda Crosstour
Ford Explorer
Ford Edge
Dodge Journey
Chrysler Pacifica
Chevrolet Trax
Chevrolet Equinox
Cadillac SRX
Buick Enclave
BMW X6
BMW X1
Audi Q3
Acura ZDX
Acura RDX