Ariel Motor Company Ltd is an automobile manufacturer based in Crewkerne, Somerset, England. They specialize on designing and producing performance motor vehicles in low quantities for targeted markets.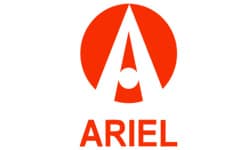 The company was founded by Simon Saunders in 1991. Its initial name was Solocrest Ltd. and was changed nine years after to Ariel Motor Company. It still remains as the trading corporation of the AOMCC or Ariel Owners Motorcycle Club.
Ariel Motor Company is considered as one of United Kingdom's smallest car companies with only 19 employees and producing only a hundred cars per year. Targeted markets include car enthusiasts who want unique-looking cars that still pack a punch.
One of their most famous models include the Ariel Atom which is a very light and high performing car featuring a Honda Civic Type-R engine and gearbox. It is the first exoskeletal car in the world which is legal to be put on the road. It has no roof or even a body and is only made entirely out of a tube frame.
The Atom weighs only less than 500 kilograms. The latest model of the Atom (3.5R supercharged) has a power-to-weight ratio of around 700 bhp per tonne only. The very small weight incorporated with the high power rate results to the high speed performance of this model.
Cars were not only the main focus of the company but also motorcycles. In June 2014, they released the new Ariel Ace motorcycle. It is powered by a 1237cc V4 Honda engine and gearbox. This new motorcycle is eyes to be produced in 2015 with the same number of volume as per Ariel's car-based units.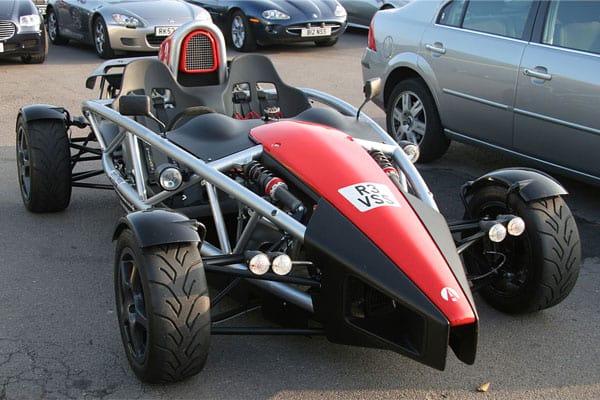 Image source: wikimedia.org
Related Other UK Car Brand Reliant car company
During the first quarter of 2015, Ariel announced the Nomad at the Autosport International Show, a buggy with the same design and principles as with the Atom. It is powered by a 2.4-litre Honda engine which produces a power of 235bhp.
Here is the Full List of Ariel Motor Car Models and Variants:
---
Ariel Atom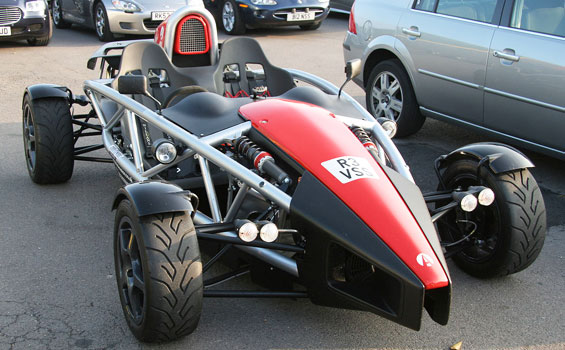 By Brian Snelson – Flickr, CC BY 2.0, https://commons.wikimedia.org/w/index.php?curid=3554390
Small but deadly – this is the best way to describe the delightfully amazing Ariel Atom. With speed as the essence of its being, this small wonder continues to be a thrill for all sorts of motorists.
Known for its open design, this speedster prioritizes on getting from point a to b in to the least amount of time possible. So much so, as seen on the Ariel Atom 500 variant, that each and every part of this release were thoughtfully crafted by experts.
And going with that same model, the Ariel Atom weight is as light as a feather – at just 90 kg for engine weight, this is truly one fast car!
More About Ariel Atom on Wikipedia
---
Ariel Ace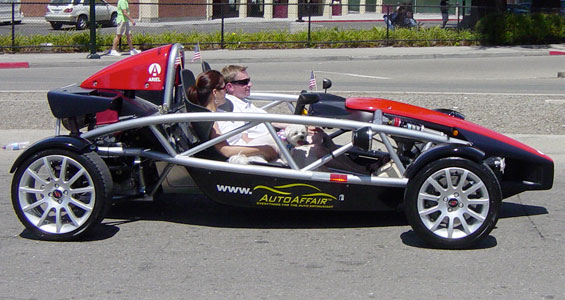 Image source: wikimedia.org
The Ariel Ace is a Honda-engine powered motorcycle designed and manufactured by British automaker Ariel. This beast can hold up to 12 liters of fuel and has a 6-speed manual sequential gearbox. It can reach 60mph in just 3.1 seconds with the top speed of 165mph.
More About Ariel Ace on Wikipedia
Other List of Ariel Car Models

Video of Ariel Car Models
Photos of Ariel Motor Different Types of Cars
(Photos Courtesy of https://en.wikipedia.org/)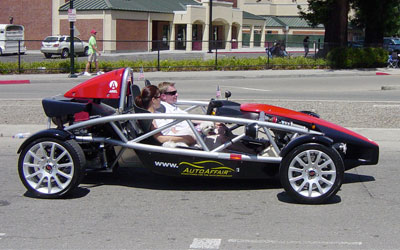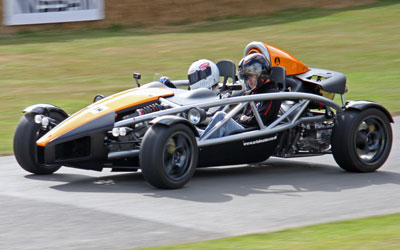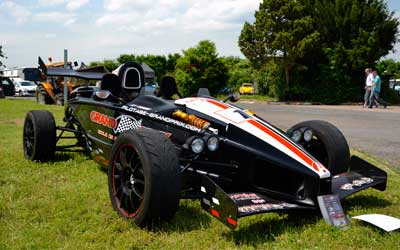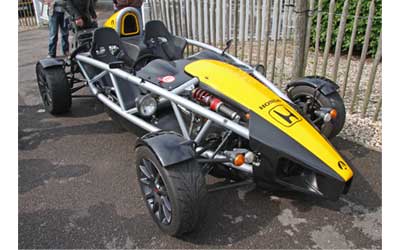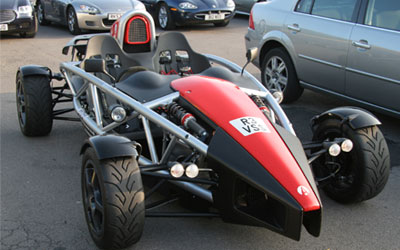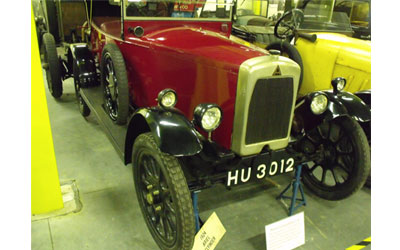 Official Website of the Company:
Ariel Vehicle News, Trivias, Photos and Car Updates.
Swipe to see other trivia