Saleen Automotive, or better known as Saleen, is a vehicle manufacturer from the United States of America, mainly producing high-performance cars and automotive parts. The company is based specifically in Corona, California. From being a private company, Saleen publicized itself through a reverse merger, an easier and less expensive way of a business transfer.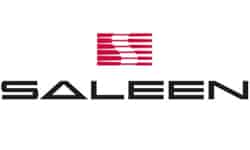 The company was established in 1983 by Steve Saleen, a professional Formula Atlantic race car driver. A year after, the company changed its name into Saleen Performance, Inc.
Saleen released their flagship model in 2000, the Saleen S7. All the parts and engine were made entirely by Saleen. The F7 houses a high-performance super car package in a mid-size engine. This was also the only Saleen car built with an original chassis.
Related Other US Automotive Company Tesla
Right now, Saleen is busy with the production of their latest car models, the Mustang-based S302, Challenger-based S570, Camaro-based S620, the GTX, and the supercar successor to S7, their first ever flagship model.
It was in 1986 when the company decided to enter motorsport. They joined the Sport Car Club of America putting in their customized Mustang to the competition. Having a successful win that year gave Saleen a spot to the racing limelight which lasted throughout the 1980s.
Saleen is also well known for their performance enhancements on their model cars. They have been using superchargers since 1998. Superchargers are air compressors that boost up the pressure of air that is coming inside a combustion engine. This feature lets the engine burn more fuel and then increase its power.
They also included an iPod adapter which is used primarily for playing music inside the car. Saleen also integrated state-of-the-art bi-xenon headlamps on the Ford Mustang that gives off high-contrast light to improve driving conditions during nighttime.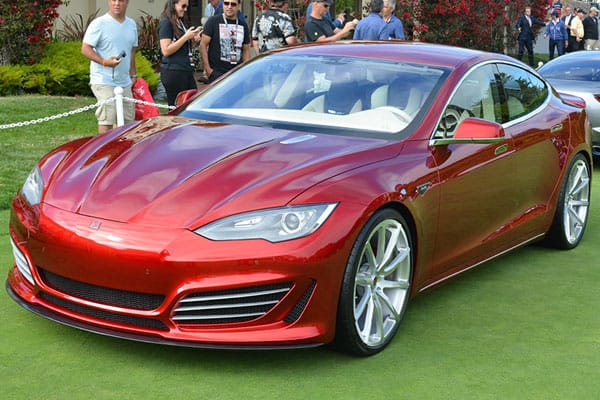 Image source: wikipedia.org
In replacement of a sunroof, Saleen integrated the Mustang Scenic Roof. This is made out of tempered laminated glass and is certified by the NHTSA standards.
Full List of Saleen Car Models
---
SALEEN 1

Image Source: motortrend.com
Power like no other and style that is definitely of its own, the Saleen 1 is one superior sports car that leads the pack. The impressive 450 horsepower output of this car matches really well with its construction – the lightweight chassis, built entirely out of aluminum meshes well with its carbon frame, allowing for a light-as-a-feather experience to go with the mentioned power!
The recorded top speed of 180 mph fares well with its impressive aesthetics, a really nice touch considering that it really is a fast car (it just takes 3.5 seconds to go from 0 to 60 mph!). Since its launch in 2017, the Saleen 1 continues to be a favorite among motorist enthusiasts worldwide!
Even in limited production (projected manufacturing target is just 1,500 units per year), it is actually expected that the Saleen 1 will sell out yearly, with its impressive performance and unique sense of style! In fact, only the best can be seen and experienced in this vehicle, which actually bridges the difference between a sports car and a supercar!
More About SALEEN 1 on saleen.com
SALEEN 302

Image Source: digitaltrends.com
The popular Mustang just got a whole lot better with the Saleen 302! This GT sports car, built around the build of the Mustang, further enhances the vehicle with the unique and amazing features that Saleen rides are known for. In terms of style, that amazing muscle car appearance is apparent, with its looks to be functional as well!
The aerodynamics of the Saleen 302 proves to be outstanding, with wind tunnel testing done to prove just how efficient this car is when dishing out power and speed. And speaking more about power, the latest release of the Saleen 302 can generate up to 500 HP, a feat further expounded considering that's just for standard models! Limited models, such as the Yellow Label and Black Label variants, dish out higher power outputs (745 HP and 800 HP respectively).
Additionally, control and braking are enhanced, making this car a breeze to drive! This is truly a car that'll make anyone a legend! If you can, grab the opportunity to take this car out for a spin.
More About SALEEN 302 on saleen.com
SALEEN SPORTRUCK

Image Source: motortrend.com
Seeing the great impact that Ford's F150 truck introduced for the motoring industry, Saleen created its own variant to further elevate how trucks are seen and experienced! The Saleen Sportruck, based on the F150, showcases an improved level of style and performance.
When it comes to power, this truck definitely does not disappoint – offering four levels to choose from (such as a 3.5L turbo level and an impressive Eco-boost 2.7 version), the Saleen Sportruck can deliver in almost any sort of aspect or need. Speed is excellent for a truck, with 5.0L (naturally aspirated) and a 5.0L V8 enhancement to choose from, attested with this vehicle in winning tons of races!
Handling is a dream as well, which is a direct result of the outstanding Racecraft suspension found in all levels. Aesthetically, the Saleen Sportruck combines function and design, with the grille, body sculpting, and air dam all contributing to an amazing ride experience. All in all, this is one impressive truck that you should grab the chance to drive!
More About SALEEN SPORTRUCK on saleen.com
SALEEN SPORTRUCK XR

Image Source: saleen.com
Saleen sure knows how to elevate vehicles, even of those already superior in their very own right! The Saleen Sportruck XR is one such example, a vehicle that modifies the popular Ford F150 into a whole new level! Knowing just how powerful the original vehicle is, the Saleen Sportruck XR introduces some fine and powerful enhancements that makes conquering harsh trails a breeze.
For starters, this ride has an exciting look to it, with its custom Saleen grille, tail gate panels, sturdy rock sliders, and cool fender vents. HIghlighting form and function, the Saleen Sportruck XR also has an improved suspension system. The lift gets even better, with different variants offering higher suspension heights (the Yellow Label and White Label variants have a 2.5″ lift, while the outstanding Black Label has a superior 6.0″ lift).
Power of course is apparent, with the Yellow Label able to dish out 735 HP and the Black Label version has an exciting 775 HP output. Regardless of the variants, the Saleen Supertruck XR sure delivers power and style that is best experienced behind the wheel!
More About SALEEN SPORTRUCK XR on saleen.com
SALEEN GTX

Image Source: saleen.com
The Tesla just got a whole lot hotter! The Saleen GTX, essentially a modified Tesla Model S, has tons of enhancements that bring excitement and practicality to this really amazing electric car! This car's looks just got better, with Saleen incorporating a sleek and aerodynamic body that balances form and function.
Some nice exterior enhancements, such as the front Fascia (that comes with aerodynamic vents), allow for better speed and handling performance. Also, this EV has upgraded brake and suspension settings, giving some really nice handling that will suit all sorts of driving styles.
The interior has been further enhanced as well, introducing that unique and comfortable Saleen touch within! From the nice infotainment features to the Saleen leather enhancements, comfort and style are both enhanced! Of course, outstanding power can be expected from this ride, with the Saleen GTX able to deliver up to 691 HP!
It is a truly exciting and powerful ride, while offering a really clean experience that will do everyone good!
More About Saleen GTX on saleen.com
SALEEN BRONCO

Image Source: saleen.com
The Ford Baja 1000 Bronco is the definite example of what a powerhouse all-terrain race vehicle should be. And Saleen knows a thing or two in making this amazing ride even better!
The Saleen Bronco, as a homage to the original Baja 1000 release, is outfitted with some of the best motoring tech and enhancements in the industry. For starters, this ride is equipped with tons of exterior garnishes (among some of the most popular, a power hood, rocker panel guards, solid and carbon-forged front bumper array, fenders, adjustable roof spoiler at the rear, and even a tough rear tire shell) that offer not only style, but top performance as well.
The excellent customization matches really well with the original Bronco's engine, with standard variants enjoying a 2.3 L EcoBoost mode. In essence, Saleen brought out the big guns to further elevate the Baja 1000 – a nice touch when one needs to go the distance on rough and wild terrain! Make sure to grab the chance to get behind the wheel of this fine ride – you will not get disappointed!
More About SALEEN BRONCO on saleen.com
Saleen S5S Raptor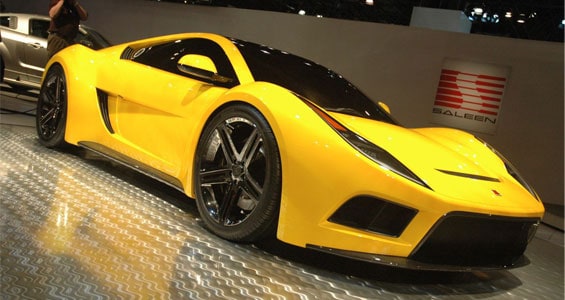 Image source: wikipedia.org
The Saleen S5S Raptor is a concept car designed and created by Saleen, an American automaker. It was first introduced at the New York International Auto Show in 2008. The designing happened at the ASC design studio in Detroit. The Raptor is meant to have a 5.0 L Saleen engine that can reach speeds of up to 650 hp.
More About Saleen S5S Raptor on Wikipedia
---
Current Car Models
Saleen FourSixteen
Saleen GTX
Saleen 620 Camaro
Saleen 570 Challenger
Saleen 302 Mustang
Saleen 181 Car Model
Saleen S281
Saleen S7R

Video of Saleen Car Models
Photos of Saleen's Different Types of Cars
(Photos Courtesy of https://en.wikipedia.org/)






Other Saleen Car Brand Resources:
Saleen Vehicles Official Website
Saleen on Facebook
Saleen on Twitter
Saleen on IG
Saleen Vehicle News, Trivias, Photos and Car Updates.
Swipe to see other trivia