THE ESSENCE OF SUZUKI CIAZ: SOPHISTICATION, INNOVATION, AND CONVENIENCE
If you were to buy a Japanese car brand, make sure to check out one of its trusted car companies Suzuki Motor Corporation. Suzuki Motor Corporation is one of Japan's leading car manufacturers. It is widely distributed in other parts of Asia, Europe, and other international countries.

The car company is known for marketing automobiles, marine vehicles, motorcycles, and engine power products. Most of its models specialize in all-terrain cars, mini cars, sub-compact cars, and smart cars. Upon its booming industry, one of the company's most talked about model is the Suzuki Ciaz.
Suzuki Ciaz
Suzuki Ciaz has seen competing with renowned models like the Kia Rio, Honda City, and Toyota Vios. However, each model, specifically the Suzuki Ciaz, has distinct interior and exterior features that made it stand out among the rest of its competitors.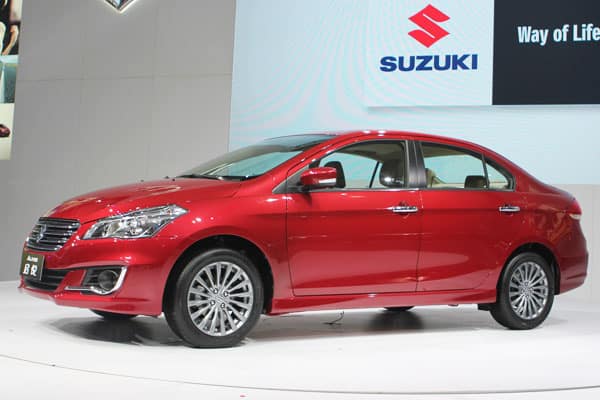 Image source: wikimedia.org
External features
When seeing a Suzuki Ciaz for the first time, the first thing you would notice is its taillights and sides. It is somewhat similar with the Honda City model. The former model's only difference is it is more affordable than the latter model. It is mainly the reason most consumers switch to Suzuki Ciaz.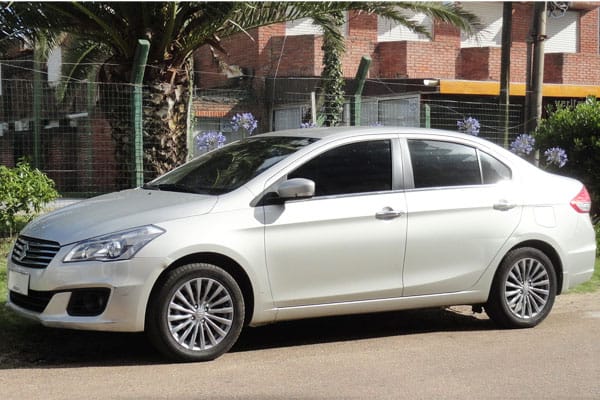 Image source: wikimedia.org
Not just that. Consumers like you have the option to choose between the ride's two variants, the GL and GLX. The GL features a 15 inch alloy wheels with 185/65 tires, while the GLX has a 16 inch rim with 195/55 tires.
Related Other Sedan Vehicle Honda Civic Car Model
You also get to choose the look of your own Suzuki Ciaz. You could stylize it with a sophisticated color such as Metallic Mineral Gray, Pearl Snow White, Pearl Super Black, or Prime Dignity Brown. Aside from stylishness and sophistication, being sporty and elegant are also Suzuki Ciaz' outstanding features.
Internal features
Suzuki Ciaz' muscular look and elegance pretty much reflect the ride's interior features. You'd be surprised once you take a look at the inside of Suzuki Ciaz. The interior design is superb, and the amenities are enhanced with high technology.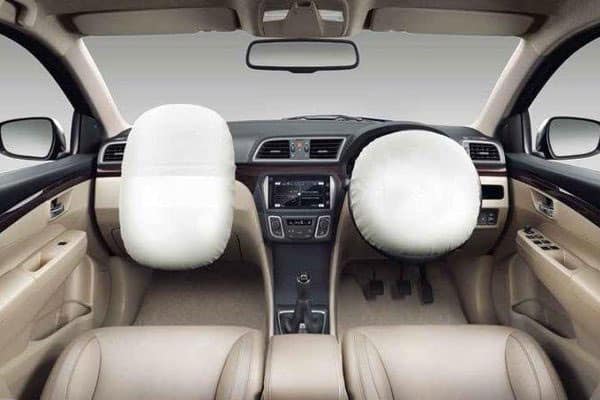 Image source: quora.com
Both of its variants, the GL and GLX are full powered from locks to steering wheel to windows to side mirrors. However GLX features the innovated power-folding mirrors.
Other than that, both variants have remote door locks, immobilizer system, and security system. However, GLX is more upgraded, because it provides a push start button and a wireless operation.
Safety features
Security system in Suzuki Ciaz is included in the vehicle's top priority. It cares about not just its look, but also the safety of each passenger. Suzuki Ciaz provides the Total Effective Control Technology (TEC). TEC assures the driver and passenger's protection against car collision through a strong impact-absorption system.
Atop of that, the ride also adds the dual front airbags, ELR seatbelts with pre-tensioners force-limiters, keyless system with engine immobilizer, and side impact beams. These features are absolutely an upgrade to the security and safety of its driver and passengers.
We thought you were interested in this other Suzuki model. Suzuki Celerio
With its quality security, consumers like you won't doubt uneasiness inside the Suzuki Ciaz especially when it has also improved its room. Suzuki Ciaz is now more spacious than ever. It now provides huge space around its headroom, shoulder room, and rear seat legroom.
Aside from experiencing a comfortable ride, passengers won't have a hard time bringing their luggage as well, since the ride offers an equally spacious trunk. A Suzuki Ciaz' trunk has a capacity closed to an electromagnetic latch, which is no bad at all.
Entertainment feature
When it comes to Suzuki Ciaz' entertainment features, the specs are undeniably made from high technology. Both of its variants feature a multimedia entertainment system. However GLX is more upgraded. It uses an Android operating system, which is also ideal for Android gadgets. Plus, GLX got six speakers compared to GL's four speakers.
Performance
Suzuki Ciaz is on top of the game when it comes to engine performance. Its Philippine version has just the same engine power with Japan's model. It is similar with Maruti Suzuki Ertiga's 1.4 liter, four-cylinder gasoline engine. It's an ideal engine for a small sedan. However there is no plan to produce other diesel variants for Suzuki Ciaz Philippines.
But for Suzuki Ciaz' GL and GLX models, the engine power is different. The former provides a five-speed manual transmission or four-speed automatic gearbox. The latter model features a four-speed automatic transmission.
Conclusion
For a company that's known for producing motorcycles, Suzuki Motor Corporation has also done another magnificent job in manufacturing subcompact cars like Suzuki Ciaz. Suzuki Ciaz is one of the popular models not just in Japan, but all over Asian countries including Philippines.
From its muscular look and elegant style, Suzuki Ciaz has created a significant statement in the field of car industry. The ride's muscular look is as sexy as its engine power of 1.4 liter, four-cylinder.
Suzuki Ciaz also made a difference among one of today's vehicle by offering high technology features. Such features include the Total Effective Control Technology (TEC), wireless engine immobilizer, electronic brake force distribution, and ELR seatbelts. Added to these are the Android operating system and bombastic speakers.

The ride's success resulted to producing two of its variants namely the Suzuki Ciaz GL and Suzuki Ciaz GLX. The latter one is more luxurious and has more upgraded system than the former model. It is also pricier than GL, but both variants are undoubtedly worth it.
For the record, Suzuki Ciaz is a good car choice. Not that it only speaks sophistication, but it also states power and innovation. Atop of that, a Suzuki Ciaz also brings comfort, security, and convenience to all of its drivers and passengers, which is the essence of buying an ideal ride in the first place.
Other Suzuki Ciaz car model Resources: