MG Cars: The Name to Remember When it Comes to Amazing Rides
MG is an automobile (sports car) manufacturing company based in Great Britain and is registered as MG Car Company Limited. It begun in the 1920s as only a sideline for the sales promotion in Oxford city retail sales. MG cars is very popular for their two-seater open sports cars. They also manufacture coupes and saloons.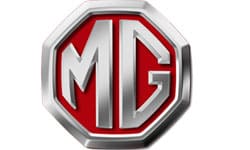 It was heard that the name "MG" stands for Morris Garages. This business was actually Morris's personal property but not until July 1935 when he sold it to his other company, the Morris Motors Limited. This started the constant changing of ownership to the company starting with the joining of Morris with Austin in 1952 to The British Motor Corporation Limited.
Related Other UK Car Brand Zenos – Sports Car Manufacturer
MG was then hailed as the MG Division of BMC in 1967 and was merged to create the British Leyland Motor Corporation. In 2000, The company signed a deal and became part of the MG Rover Group. The MG brand was then bought by a Chinese company named Nanjing Automobile Group for £53 million.
There was a debate on when the MG Car Company actually started although the first cars that they released both have the Morris and MG badges and was registered a trademark on May 1, 1924 by Morris Garages.
The first cars of the company were actually reinvented Morris models which used coachwork from Carbodies of Coventry and were manufactured and built in Alfred Lane, Oxford. The demand was high at that time, forcing the production to move at a larger plant in Bainton Road in 1925.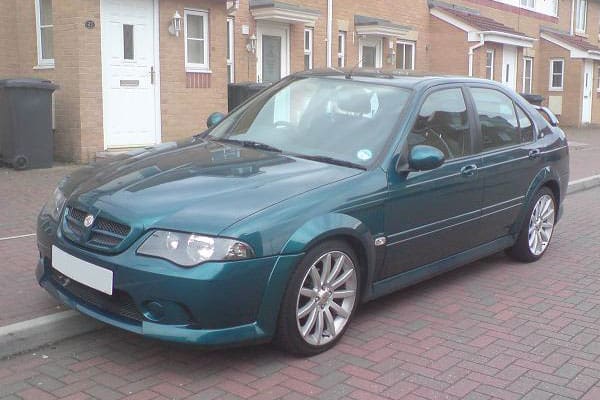 Breathtaking MG Model
Image source: wikimedia.org
Motorsport was also a priority to the company since its first days of operation. They created a series of racing cars such as the 1934 Q-Type and the 1931 C-Type to sell to enthusiasts on the racing world. Although this production stopped when MG was merged with Morris Motors.
MG (Morris Garages) Cars, originally a British car company currently owned by the Chinese giant firm, Nanjing Automobile Group, continues to make waves in the motoring industry. Let's check out some of this brand's excellent releases below!
Full List of MG Car Models
MG5 EV Long Range

Image Source: mg.co.uk
Go the distance with this executive and environmentally -friendly ride! The MG5 EV Long Range doesn't only look classy – it performs so well that it changes the whole scene when it comes to electric cars that can actually make long trips.
The first thing that you may notice with the MG5 EV Long Range is its spacious appearance. This car's interior boasts of so much leg room, allowing up to five people more than enough space to relax. Additionally, this car's interior incorporates a slee design, offering a modern and comfy feel for anyone to enjoy.
The exterior is quite nice as well. Going with the simple yet modern aesthetic, the MG5 EV Long Range also incorporates functional aspects, such as the electrically adjusted door mirrors! Of course, this car's 16″ alloy wheels are dazzling, a sight to behold when on the road!
When it comes to power, the MG5 EV Long Range delivers outstanding ratings: with an estimated range of 344 miles in a full battery capacity, this car can also go from 0 to 60 mph in just 7.3 seconds!
Also, this ride's packed with several innovative safety features, giving passengers and the driver the peace of mind they deserve. How's that for an amazing electric vehicle?!
More About MG5 EV Long Range on mg.co.uk
NEW MG ZS EV

Image Source: mg.co.uk
Take it to the limit when it comes to an amazing electric vehicle experience with the new MG ZS EV. As one of the best vehicles from the brand, the MG ZS EV comes packed with some exciting features.
First up, this vehicle is powered by a 72.6 kWh battery, which can muster an outstanding driving range of up to 273 miles in a full single charge! Additionally, the rapid charging tech integrated in this car allows just about an hour to get it fully charged!
When it comes to actual motoring power, the MG ZS EV doesn't disappoint when it can get to 0 to 60 mph in just 8.2 seconds! This electric vehicle has a great output of 206 lb ft., bringing some thrills on each and every ride!
Additionally, the MG ZS EV comes with some smart tech. The Advanced Driver Assistance System in this car allows drivers to stay safe, with the AI conditioned to adapt to safe speeds – and to slow down in case traffic is detected! Also, this car's interiors do not only look great and comfy.
The nice touch screen and wireless mobile phone charging tech are practical and innovative features that will delight both drivers and passengers alike! The MG ZS EV is stylish and powerful, what an EV needs to be today!
More About NEW MG ZS EV on mg.co.uk
MG HS Plug-in Hybrid

Image Source: mg.co.uk
Get the best of both worlds with this amazing hybrid vehicle! The MG HS Plug-in Hybrid bridges the benefits of having both a petrol and an electric car in one innovative build. In a way, the MG HS Plug-in Hybrid can be considered as a great introduction in learning and experiencing the many perks of driving and owning an electric vehicle!
When it comes to the EV perks, the MG HS Plug-in Hybrid can run up to 32 miles solely relying on the chargeable battery. A full charge takes 3 hours, reasonable enough for beginners to get the hang on how an EV works!
The hybrid electric and petrol configuration still works wonders when it comes to reducing one's carbon footprint. And even when it's a "green" car, that doesn't mean it loses out on excitement! In fact, the MG HS Plug-in Hybrid can go from 0 to 60 mph in just 6.9 seconds and has a great motoring peak power of 258 ps.
Control is impressive as well, with the MG HS Plug-in Hybrid integrating the innovative MG Pilot Driver Assist Package!
Of course, this MG release doesn't lose out in style! The MG HS Plug-in Hybrid has an interior that focuses on comfort, offering soft upholstery and space!
More About MG HS Plug-in Hybrid on mg.co.uk
MG ZS

Image Source: mg.co.uk
The prime example of what a compact SUV should be, the MG ZS integrates the very best in style and performance. Knowing the importance of innovation, MG made sure that this car makes use of tons of smart tech as well!
The MG ZS is designed to bring in the thrills. This SUV's exterior has a sporty vibe, perfect for those with adventure in mind! Additionally, the diamond cut alloy wheels do look great, introducing some nice bling in this ride!
The interior of the MG ZS also follows the sporty look, with the inclusion of both smart tech and comfort! The Bluetooth connectivity assures you that everything is in reach and the 10.1″ touchscreen makes infotainment access easy! Also, the spacious design makes each drive comfortable, great for those trips around the city!
Security is assured in this vehicle as well, with a 360 parking camera for secured parking and an amazing 7-year warranty (or 80,000 miles) to give you the peace of mind you deserve!
Additionally, the exclusive variant of the MG ZS integrates a satellite navigation system, allowing drivers to have the bearings they need when lost in a certain area! All in all, the MG ZS is a sporty and comfy EV that you should experience driving!
MG HS

Image Source: mg.co.uk
Styled to perfection, the MG HS is an SUV that truly impresses. Just the first impression will let people stare, with this car's luxurious proportions balanced with a sport angle like no other.
The powerhouse engine that pushes this SUV forward is a 2.0L turbo petrol engine. This monster engine can deliver enough power to handle all sorts of terrain, making the MG HS a reliable vehicle to have even on open road trips!
And this sort of power is balanced with an amazing sense of comfort, conveniently found in the MG HS' spacious interior! An innovative dual zone air conditioning setup is available on certain MG HS models, which allows for better air circulation!
And knowing how MG handles its vehicles, the MG HS is a thrill for tech-savvy motorists, with the many smart tech available in it! With 4 charging ports, you're bound to keep your devices juiced up during your trips! And the nice 10.1″ touch screen showcases a nice interface for your motoring infotainment needs.
To top it off, the MG HS has excellent safety features backed up with a solid warranty – talk about the peace of mind that you deserve! This is one amazing SUV made possible by MG!
---
MG 3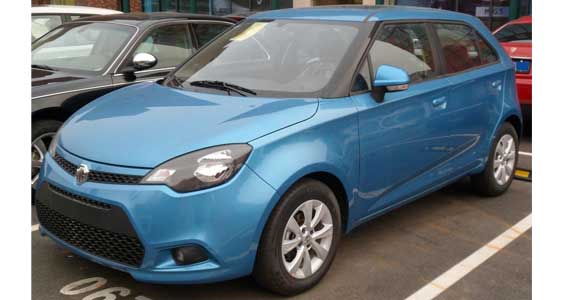 Image source: wikimedia.org
A Chinese manufactured car making waves overseas, the MG 3 is one amazing subcompact vehicle that is thoughtfully manufactured.
The MG 3 car comes as a spinoff from the popular Rover Streetwise. Granted that China is known to pull motoring tech and design from popular brand, and spinning it to a whole new vehicle, you can expect, though, only the best in automobile ingenuity in the MG 3.
It does work – the MG 3 is actually the most popular Chinese car in the United Kingdom! A mix of style and motoring prowess, it can then be concluded that this is a reliable car to own.
MG 3 Variants
MG 3 1.3 STD AMT
MG 3 1.3 LUX AMT
---
MG 5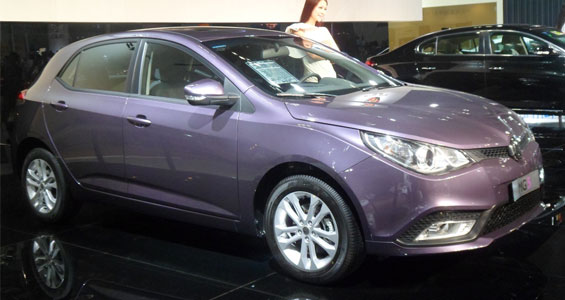 Image source: wikipedia.org
The MG 5 is a small car designed and produced by MG, a British automotive company. It was first launched in 2012 and was released the same year in China. Its concept version was introduced at the Shanghai Auto Show in 2011. This 5-door hatchback is powered by a 1.5-Litre VTi-Tech engine.
MG 5 Variants
---
MG VA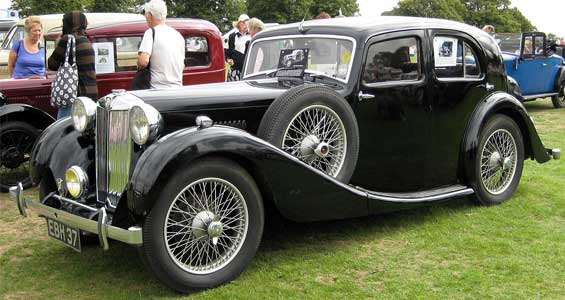 Image source: wikimedia.org
---
MG GS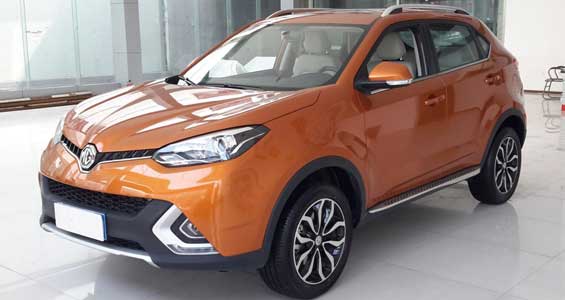 Image source: wikimedia.org
---
MG GT

Image source: wikimedia.org
MG GT Variants
---
Concept Cars
MG 3 TROPHY CHAMPIONSHIP CONCEPT – June 2014
MG CS – 2013
MG ICON – 2012
MG EV Concept – 2014
MG 350

MG 350 Variants
Global Cars
3Form
3Form Sport
3Style
3Time
Diesel S
Diesel TS
Diesel TL
Other MG models
MG 18/80
MG ZT
MG F-type Magna
MG MGC
MG EX-E – 1985
MG Metro – 1980–1987
MG R-type
MG Magnette ZA
MG 1300
MG SA
MG ZR – 2001–2005
MG WA
MG D-type Midget
MG XPower SV
MG N-type Magnette
MG 14/40
MG L-type Magna
MG Midget
MG M-type Midget
MG P-type Midget
MG MGA
MG F / MG TF
MG MGB
MG Magnette ZB
MG 14/28
MG Magnette Mark IV
MG Q-type
MG Magnette Mark III
MG X-Power WR
MG J-type Midget
MG C-type Midget
MG T-type
MG 18/100
MG ZS
MG KN
MG 7
MG-Lola EX257
MG K-type Magnette
MG Y-type
MG 6
MG 1100

Photos of MG's Different Types of Cars
(Photos Courtesy of https://en.wikipedia.org/)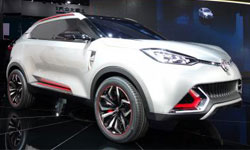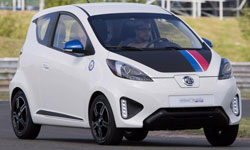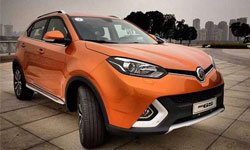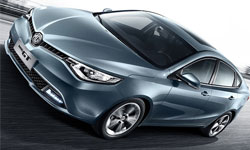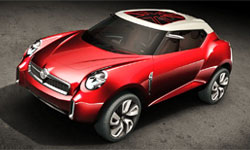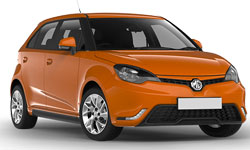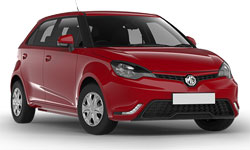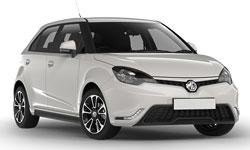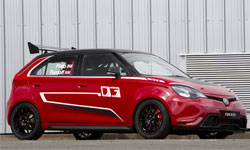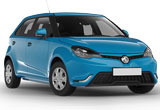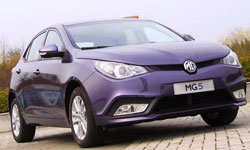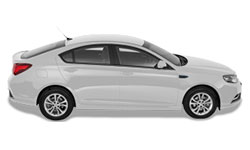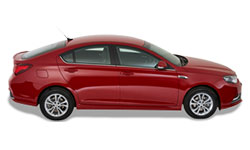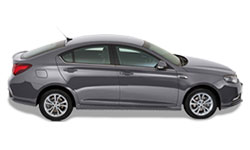 Other MG Car Brand Resources:
MG Models Official Website
MG on Facebook
MG on Twitter
MG on Youtube
Mg Vehicle News, Trivias, Photos and Car Updates.
Swipe to see other trivia