Geely or legally known as Zhejiang Geely Holding Group Co., Ltd is an automobile manufacturing company based in Hangzhou, Zhejiang, China. They particularly design and produce passenger cars for the Volvo and Geely brands and cars used for the London Taxi brand as well.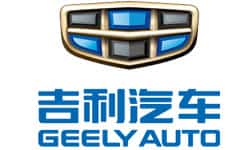 The company has been managing Volvo, a Swedish car manufacturer, since 2010. Geely acquired Volvo from Ford. Moreover, the company has also owned The London Taxi Company since 2012. The name 'Geely' is actually a Mandarin Chinese word which means lucky.
Geely was founded in 1986, not as a car manufacturer but as a refrigerator maker. Founder Li Shufu borrowed money from their family to transform it to an automobile company.
Their first years in the industry was slow. They started making motorcycle in 1990 and only began designing their own vans eight years after.
Related Other Chinese Car Brand BYD Car Models
One year after this, they were given a state approval to design auto. They began the production of cars in 2002 and two years after, they were able to get their IPO on the Hong Kong Stock Exchange. Geely was able to make name in 2005 and 2006 when they joined the Frankfurt Motor Show and Detroit Auto Show, respectively.
In 2008, Geely then went to Ford and asked if they could purchase Volvo Cars. The deal was sealed in 2009 and the turnover was complete by mid-2010. During this time, the total sales of the company reached over 415,000 units which as actually lower than the projected 680,000 per year.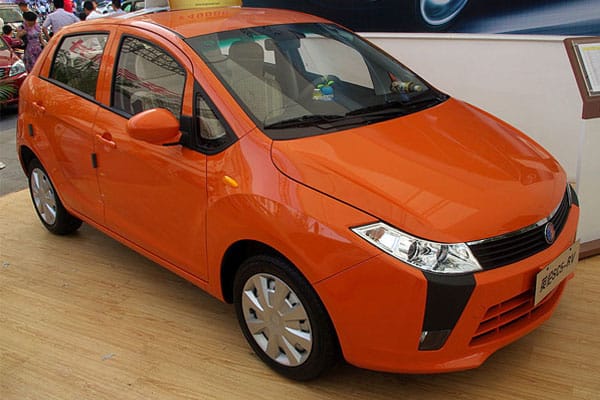 Image source: wikimedia.org
In the last quarter of 2011, Geely began selling their cars in the United Kingdom. After this, they have announced their intention to also sell their products in Italy. As of today, Geely cars are sold in Australia, Bahrain, Brazil, Chile, Colombia, Costa Rica, Egypt, Indonesia, Iran, Kuwait, Nepal, New Zealand, Nigeria, Oman, Pakistan, Romania, Russia, Saudi Arabia, South Africa, Syria, Taiwan, Turkey, Ukraine, Uruguay, and Venezuela.
Full List of Geely Car Models
---
Geely LC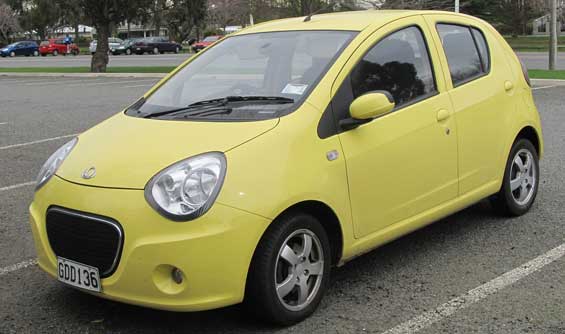 Image source: wikimedia.org
The Geely LC may just be the perfect ride for first-time motorists. It's affordable, stylish, and really easy to drive!
This Geely LC review will focus on what makes this car a vehicle that sparks joy. A Chinese creation, the Geely LC is actually considered as the safest car manufactured in the country! Rest assured, you're safe in this vehicle! A landmark on its own, this car was initially only available as an online purchase!
Also, this car is really stylish. With a shapely body (which the company attests that it was inspired from a panda) and a fun vibe to it, the Geely LC is the best representation of exciting driving experiences!
More About Geely LC on Wikipedia
---
Geely Panda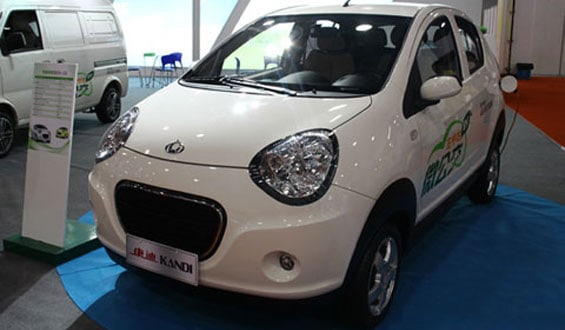 Image source: wikimedia.org
The Geely Panda is a car designed and manufactured by Geely, a Chinese automaker. It is the first Chinese car to ever receive a 5-star rating due to its score of 45.3 in the C-NCAP crash test, making it the safest car in China in 2011.
Other Geely Car Models List
---
Geely GC9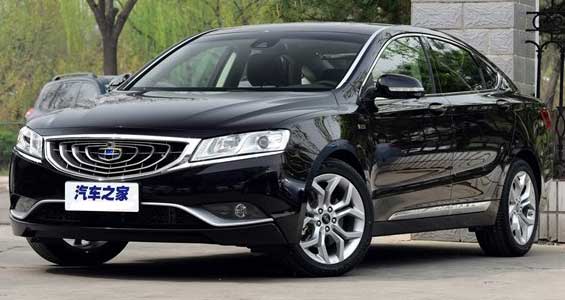 Image source: wikimedia.org
---
Geely Emgrand EC8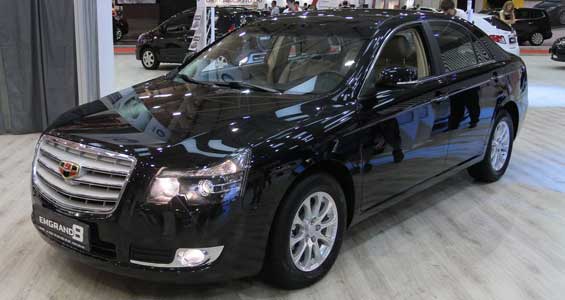 Image source: wikimedia.org
Geely Emgrand EC8 Variants
Geely Emgrand EC8 2.0 MT GS
Geely Emgrand EC8 2.4 AT GL
Geely Emgrand EC8 2.4 AT GT
---
Geely Emgrand EX7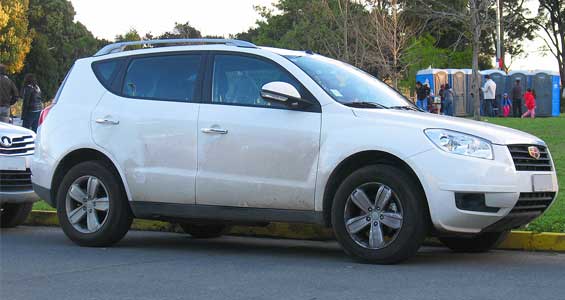 Image source: wikimedia.org
Geely Emgrand EX7 Variants
Geely Emgrand EX7 2.0MT GL
Geely Emgrand EX7 2.4 AT GT
---
Geely Emgrand EC7
Geely Englon SC5 RV
Geely Gleagle GC7
Geely GE Concept Car
Geely MK
Geely LG King Kong

Video of Geely Car Models
Photos of Geely Different Types of Cars
(Photos Courtesy of https://en.wikipedia.org/)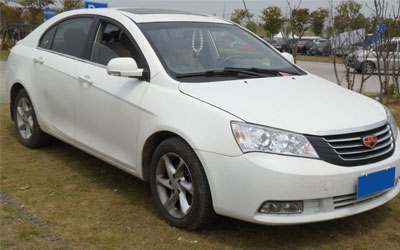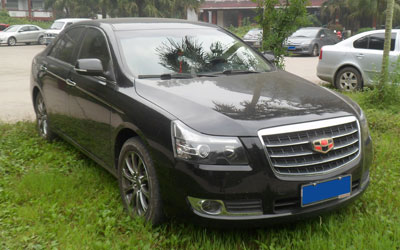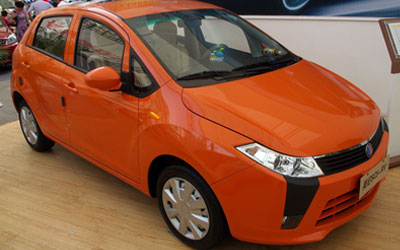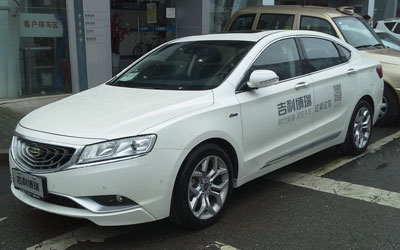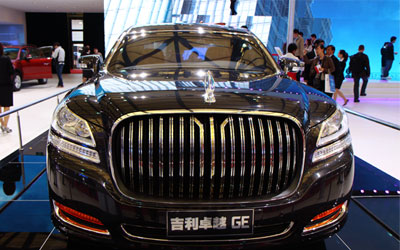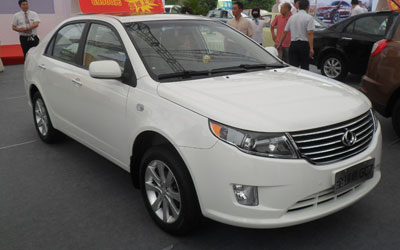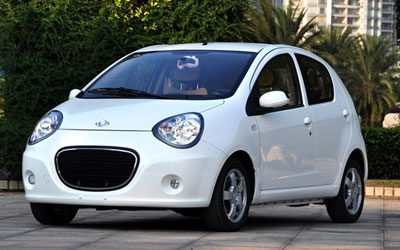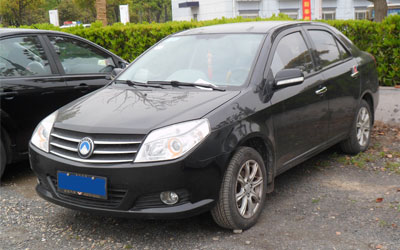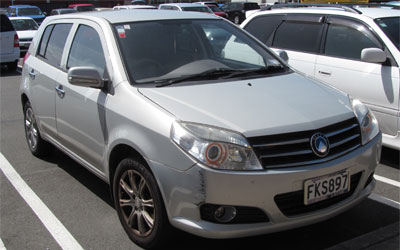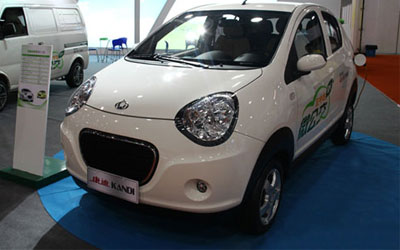 Other Geely Car Brand Resources:
Geely car brand Official Website
Geely Vehicle News, Trivias, Photos and Car Updates.
Swipe to see other trivia