1926 was the year of establishment of Pontiac, an American car brand overtaking a popular General Motors subsidiary company, Oakland. It also replaced the Oakland's factory and for its existence became a make for Chevrolet. Pontiac sales reached countries including Mexico, Canada, where they are the most popular, and the United States. Mainly, they are selling high performance vehicles.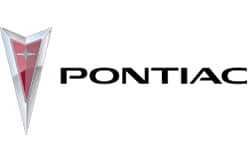 Unfortunately in 2009, General Motors decided to stop the production of the brand due to financial problems, and decided to end it by 2010. General Motors then continued the production of their core brands, Cadillac, Chevrolet, GMC, and Buick. The last Pontiac cars were sold in December 2009.
Related Other US Automotive Company Lincoln Car Company
Pontiac started with the name of "The Pontiac Buggy Company" in 1893. Their first vehicle named "The Pontiac" was released on the fall of 1907. This vehicle weighs at around 1000 pounds and is a highwheeler mainly powered by a water-cooled two-cylinder 12 horsepower engine.
Until 1956, Pontiac has been using a Native American headdress as its logo. This was then updated after one year with an American red arrowhead. This is also known as the Dart. One main distinction of Pontiacs is their Silver Streaks – which are slender strips of stainless steel coming from down the middle of the hood extending to the grille.
Another Pontiac trademark is a split grille design, the "grilled-over" which are taillights in multiple strips, and their pointed arrowhead nose.
In 1946, Pontiac started investing on power and began working on their V8 engine. Supposedly, an L-head engine is the original plan to be made but due to incompetence of this engine when compared to the OHV Oldsmobile V-8, they decided to redirect to an OHV design.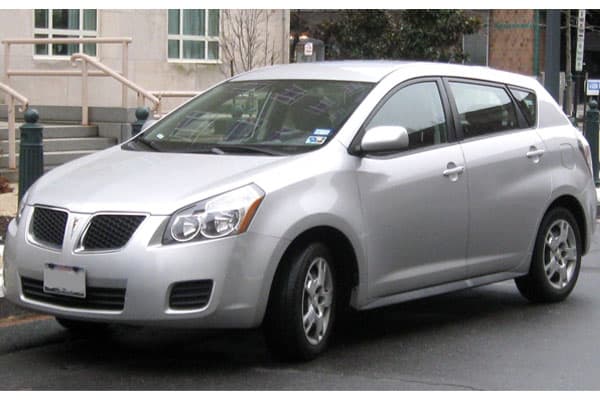 Image source: wikipedia.org
A few more years after, Pontiac debuted a more powerful version of the V8. This engine was fully equipped with a powerful racing camshaft. They also installed 4-barrel dual carburetors to this model.
The Full Pontiac Models
---
Pontiac Catalina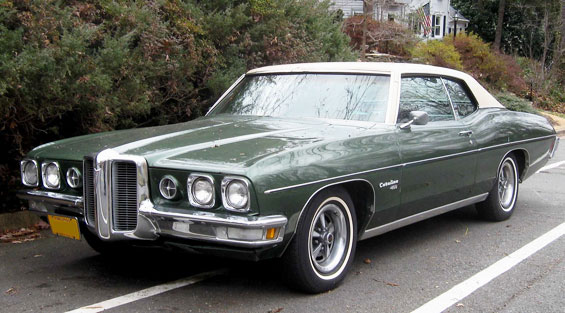 By IFCAR – Own work, Public Domain, https://commons.wikimedia.org/w/index.php?curid=5753577
An iconic figure when it comes to hardtop vehicles, the Pontiac Catalina is an amazing ride that definitely stands the test of time!
Making a Statement
As one of the most popular hardtop rides during the 50's, the Pontiac Catalina presents itself as not only a classy ride, but an affordable one as well.
Given the importance of having these sorts of vehicles to make an impressive statement during those years, the Catalina allowed motorists the chance of not only making a great impression – the car definitely has the right set of tools to manage any sort of problem one may encounter on the road during those days!
Retaining the Look
Throughout the remainder of its life, Pontiac made sure to keep up the consistent look of the Catalina's tough (yet sleek) appearance. As such, motoring beauty has further expanded into a legend with Pontiac's efforts, so much so that even with the discontinuance of this ride, collectors have marked the Catalina as one of the most attractive (and impressive) rides of its time.
More About Pontiac Catalina on Wikipedia
---
Pontiac Chieftain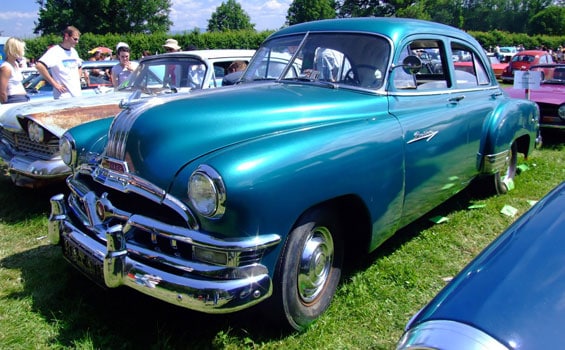 By No machine-readable author provided. ChiemseeMan assumed (based on copyright claims). – No machine-readable source provided. Own work assumed (based on copyright claims)., Public Domain, https://commons.wikimedia.org/w/index.php?curid=2357659
All hail to the chief! The Pontiac Chieftain, as one of the latest automobiles released right after World War II, signified the coming of a brighter motoring era.
Beauty and Brawn
Built to last and designed to impress, the Pontiac Chieftain is a car that not only introduced impressive horsepower (for its time, which would be during the 50's), but then impressive motoring innovations that delighted both motorists and passengers those years.
Perhaps as a precursor to infotainment (which was a delightful vacuum tube radio) features and passenger comfort facets (such as a tissue paper dispenser and seat warmers), the Chieftain definitely took on its namesake to lead cars among the pack during the yesteryears.
Marilyn Monroe, anyone?
Yet, perhaps, one of the most iconic images of the Pontiac Chieftain would be its picture with the legendary Marilyn Monroe. Now, doesn't that mean a lot when it comes to a car?
More About Pontiac Chieftain on Wikipedia
---
Pontiac Cobalt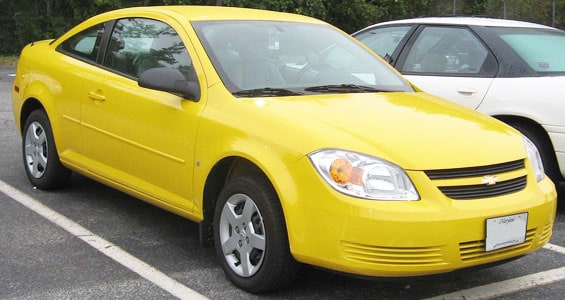 By IFCAR – Own work, Public Domain, https://commons.wikimedia.org/w/index.php?curid=2923489
Go for value, both in price and performance, with this compact wonder vehicle. The Pontiac Cobalt is a ride that can truly command presence and respect on the road!
Elemental Power
Citing its namesake, the Pontiac Cobalt may seem to be a simple car. But with its well-thought of features, this is a car that will deliver. Hence, it's the ride that motorists with families may want to be in, given its no-frills features and emphasis on safety!
Not Losing on Excitement
Yet, even with its basic or simple appearance, the Cobalt can still be jazzed up to bring in some much-needed road thrills. "Sport" versions are available, with these variants introducing even more powerful engines (without losing out on fuel economy).
More About Pontiac Cobalt on Wikipedia
---
Pontiac Fiero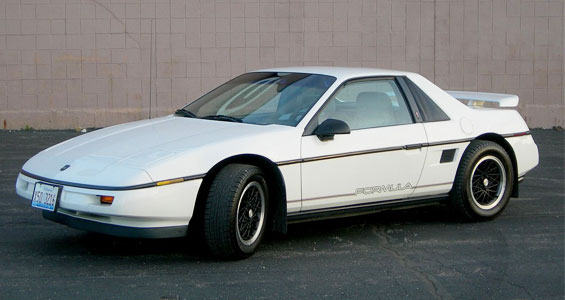 By Jonrev at English Wikipedia – Transferred from en.wikipedia to Commons by MB-one using CommonsHelper., Public Domain, https://commons.wikimedia.org/w/index.php?curid=4264529
For a wild and exciting sports ride, look no further than the Pontiac Fiero! Conceived during the early 80's as a two-seater powerhouse of a sports car to compete against the popular Corvette, the Fiero paved its own way (and garnered its own plethora of followers) as another hot ride to consider in motoring history.
Exotic Looks
Perhaps one of the most memorable features that anyone can remember about the Fiero is its dynamic and exciting looks. With a sleek and sharp hood coupled with hidden headlamps, the design matched up to the power it housed from within.
Wild Performance
Although the Fiero's power may not be at par with its contemporaries, this car still has some fine features that owners can be proud of. A key feature of note is the Fiero's suspension system – designed to perform, drivers have optimal control over this wild car!
More About Pontiac Fiero on Wikipedia
---
Pontiac Firebird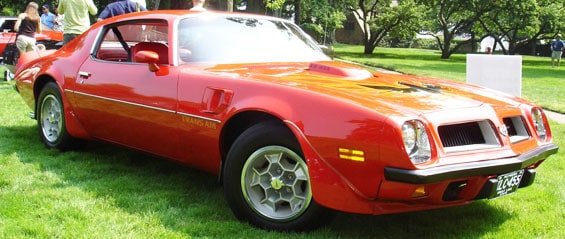 By Karrmann – Own work, CC BY-SA 3.0, https://commons.wikimedia.org/w/index.php?curid=2256941
When you say hot, the closest thing that may come to mind in the motoring industry is the Pontiac Firebird. As probably the most popular model ever to come out from Pontiac, this super beast of a muscle car is a mainstay among lists of the most famous cars in the world!
Distinct Look
One of the most appealing features that any muscle car has would be its tough yet sleek body frames. The Firebird takes this aesthetic touch a step further, with its iconic hood and headlamps.
No matter the model or variation of the Firebird, one can definitely identify the vehicle with its memorable and attractive shape!
Firebird Power
But more than its looks, the Pontiac Firebird does not lose out when dishing out some amazing horsepower. Originally built to match up against the powerful Mustang, the Firebird stands out on its own with its intimidating force from within.
More About Pontiac Firebird on Wikipedia
---
Pontiac Aztek

By IFCAR – Own work, Public Domain, https://commons.wikimedia.org/w/index.php?curid=3605337
Probably most known for its appearance in the hit series Breaking Bad, the Pontiac Aztek is a vehicle that definitely breaks the bad out of any SUV in the market.
It is the one that knocks
As a highlight vehicle manufactured by General Motors, this 4-door crossover SUV has the stuff that balances function and style – which, for the lack of a better term, best personifies the said TV series' protagonist, Walter White! After all, who would have known that a beast lies within this often-underestimated ride?
More than the Blue Sky high
We just can't stop and help ourselves in comparing the Aztek to Breaking Bad, so we'll be sure to give you more analogies! The Pontiac Aztek dishes out the thrill benefitting of the Blue Sky hit in the show, with its (advanced during its launch, which would be sometime during the early 2000's) innovative rapid-prototyping tech ingrained in the vehicle.
Intelligent from within, this SUV also delivers when it comes in performance: the Aztek's spacious interior creates various space-saving solutions – just perfect for any aspiring Heisenberg of a motorist out there!
More About Pontiac Aztek on Wikipedia
---
Pontiac GTO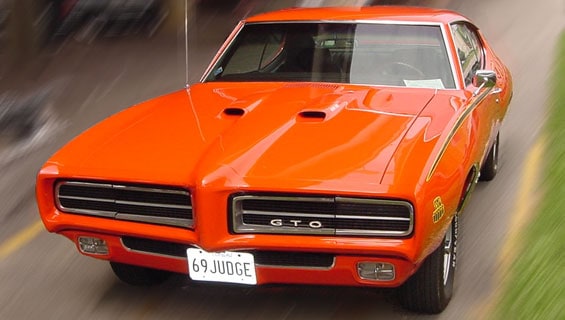 Image source: wikipedia.org
The Pontiac GTO is a car designed and manufactured by Pontiac, an American automaker. It was first released in 1964 and then its production ended in 1974. It was then transferred to Holden, another General Motors subsidiary in 2004 and it continued until 2006.
More About Pontiac GTO on Wikipedia
---
Pontiac Phoenix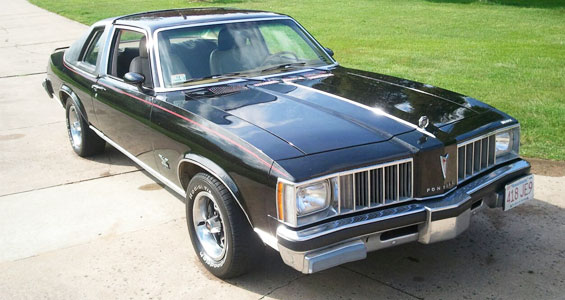 By Havoc1482 – Own work, CC BY-SA 3.0, https://commons.wikimedia.org/w/index.php?curid=19429343
Out of the ashes rises a beautiful and powerful beast of a vehicle. And when pertaining to compact (with a touch of muscle car power) vehicles, the Pontiac Phoenix is a great example of a car that exudes the power of the mythical creature.
What's in a Name?
As a replacement to the Pontiac's Ventura model, this rear-wheeled compact vehicle is indeed a vast improvement. Depending on the version, Iron Duke engines were outfitted in the Phoenix, providing an impressive oomph for motorists craving for the need of speed and power.
Those Awesome Days
In production during the years of 1977 to the early 80's, the Pontiac Phoenix may be a good representation of a car that delivers in both quality and road performance.
Not to mention, with its muscle car sensibilities, this car still delivers an edge for suburban motorists who aspire for something awesome in their lives.
More About Pontiac Phoenix on Wikipedia
---
Pontiac Torrents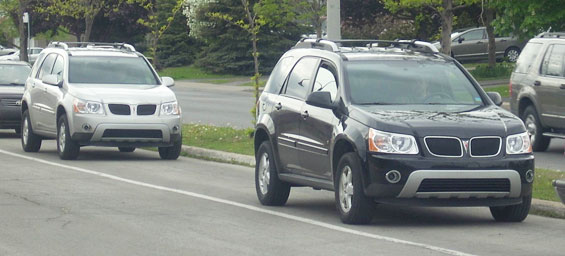 By Bull-Doser – Own work, Public Domain, https://commons.wikimedia.org/w/index.php?curid=4174346
Get in the flow of the amazing power of the Pontiac Torrent. Released during the 2006 to 2009 years, this General Motors SUV is an amazing vehicle that can provide both class and power for lucky owners.
Budget Power
Perhaps what makes Pontiac Torrents such a hit those years is the affordability it has compared to its contemporaries. Versus its counterparts, such as the BMW X3, the Torrent can deliver the same (if not, even more) horsepower.
Best of all, the amount of power contributed doesn't need to be expensive – the Torrent was way more affordable than other models in its category!
Star Quality
Given the appeal it has, it came as no surprise that the Pontiac Torrent has been in the spotlight on TV history. As one of the main prizes of the Survivor series (during the TV hit's 2005 season or run), the car is more than enough reason for participants to work hard and win the games!
More About Pontiac Torrents on Wikipedia
---
Pontiac Parisienne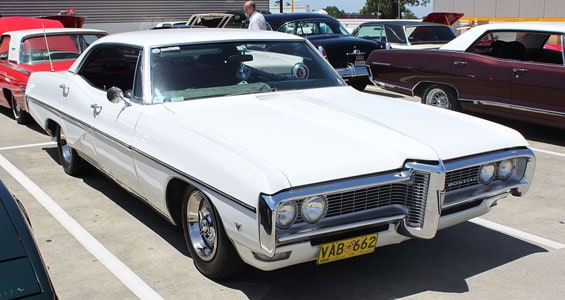 By Jeremy from Sydney, Australia – 1969 Pontiac Parisienne, CC BY 2.0, https://commons.wikimedia.org/w/index.php?curid=38109813
Muscle car power with the added factor of a feminine touch! Perhaps this is what General Motors wanted to introduce during the late 50's, with its ever-popular model, the Pontiac Parisienne.
The Strength of a Woman
Citing its namesake as tribute to the female gender. The Parisienne offers exlusive class and grace without losing out on the power that General Motors cars are known for.
And for a full size car, control and performance is at an optimum level, wherein even the most cautious of drivers are assured of a carefree drive in this vehicle.
A Class of its Own
Citing the impact of the Parisienne, General Motors actually dropped this model with no replacement version at all. Perhaps of its reputation as both a trusted and appealing vehicle, the Pontiac Parisienne is a definite and unique car that truly has no comparison in the industry.
More About Pontiac Parisienne on Wikipedia
---
Pontiac Ventura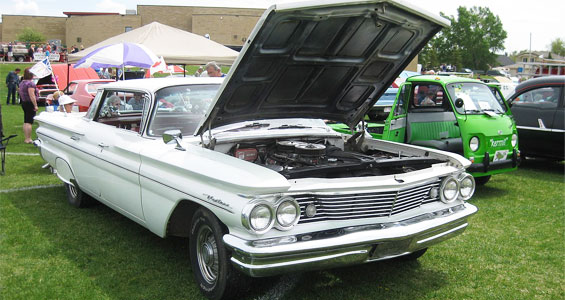 By dave_7 from Lethbridge, Canada – 1960 Pontiac Venture, CC BY 2.0, https://commons.wikimedia.org/w/index.php?curid=38601183
For a sunny hardtop muscle car, look no further than the Pontiac Ventura! Named after the city found in California, this is one hardtop that can perfectly define the fun and exciting vibe of the place it was derived from!
True Classic
Muscle cars, and all of its other derivatives, are generally known to be collector items. For the Pontiac Ventura, the iconic and classy reputation of this line of vehicles is further excelled. With all of the key features found in a muscle car ingrained within the vehicle, the Ventura has always been destined to be a classic.
Always in Shape
True to its form in providing only the best for drivers, Pontiac made sure that each version of the Ventura would only contain the best innovations of its time. As such, owners were always happy with the integrations in the car – a solid reputation backed stronger with the classy style it exudes!
More About Pontiac Ventura on Wikipedia
Other List of Pontiac Models
---
Pontiac Custom S
Pontiac Executive
Pontiac Grand Safari
Pontiac G6
Pontiac G8
Pontiac Le Mans
mid-90's Grand Prix
Pontiac Montana minivan
Pontiac Parisienne
Pontiac Pathfinder
Pontiac Safari
Pontiac Solstice
Pontiac Star Chief 1955
Pontiac Streamliner
Pontiac Sunbird
Pontiac Sunfire
Pontiac Tempest
Pontiac Trans Sport
1936 Pontiac Master Six Coupe
1948 Pontiac Silver Streak Convertible Coupe
1956 Pontiac Canadian Pathfinder Sedan Delivery
1959 Pontiac Bonneville
1964 Pontiac Bonneville Brougham
1969 Pontiac GTO convertible
1973 Pontiac Grand Am
1975 Pontiac Astre
1975 Pontiac Grand Ville
1985 Pontiac Firebird Trans-Am
1985 Pontiac Fiero Sport Coupe
Pontiac 6000
Maruti Esteem
Pontiac Firebird 400
Pontiac Safari
Pontiac Can Am
Pontiac 1000
Pontiac Grand Prix
Pontiac Firefly
Pontiac GTO Judge
Pontiac Catalina Super Duty 421
Pontiac G3
Pontiac Polaris
Pontiac Trans Am Super Duty 455
Pontiac LeMans
Pontiac Vibe
Pontiac 2+2
Pontiac G5
Pontiac Banshee
Video of Pontiac Car Models
Pontiac Models Photos
(Photos Courtesy of https://en.wikipedia.org/)









































Other Pontiac Car Brand Resources:
Pontiac Car Models Official Website
Pontiac Vehicle News, Trivias, Photos and Car Updates.
Swipe to see other trivia