GAZ Car Models List
GAZ, an abbreviation for Gorkovsky Avtomobilny Zavod, is an automaker from Russia. Their name if translated in English is Gorky Automobile Plant. They were founded in 1932 and had the name NAZ back then. NAZ is actually an enterprise produced from a five-year plan made by Ford and the Soviet Union.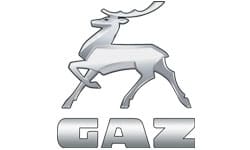 Their headquarters are located in Nizhny Novgorod in Russia. They are currently the leading producer of vehicles in Russia. They primarily design and manufacture light and medium-duty vehicles, buses, cars, automotive components, heavy-duty trucks, and powertrains.
About half of their market shares belong to the light commercial vehicles part of the company, 58% from the medium-duty trucks, 65% from the bus segment, and 42% from the heavy-duty trucks division.
Related Other European Car Manufacturer AIXAM
GAZ has passed several world wars and from then on, they have been a constant number one choice of Russians whether for commercial vehicles or for trucks and buses. In 1981, they produced their then millionth vehicle.
In 2009, GAZ Group welcomed their new CEO, Bo Andersson. He is the former Vice President of General Motors. The company suffered from major financial crisis in 2008 and having a new CEO would probably solve the recurring problem. Andersson facilitated the renewal of their model range, partnership with international suppliers and after a few years achieved the company's best financial status yet.
Andersson's leadership bore great results that's why he received the Automotive Executive of the Year Award from the International Automotive Forum. He was also named as a Eurostar of automotive industry.
In 2011, GAZ Group reached their top results when it comes to revenue, net profit, and margin. Their revenue topped at a whopping $4.1 billion and they earned $264 million in net profit.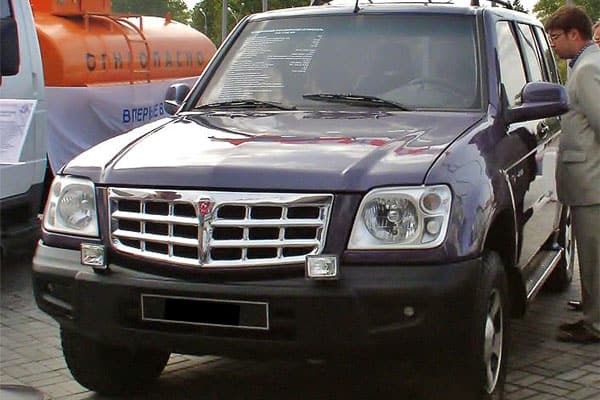 Image source: wikimedia.org
GAZ continues to design and manufacture new vehicles at this date and even added hovercraft to their list of offered products.
Here is the Full List of GAZ Car Models and Variants:
GAZelle truck
GAZelle van
GAZelle ambulance
GAZelle minibus
GAZ Sobol
GAZelle Next

Source: wikimedia.org

Given the track record of GAZ vehicles' reliability, it is assured that the Gazelle Next will definitely be one of the most trusted vans to drive and own. See more
GAZelle Next Cityline
GAZelle Next minibus
four-wheel drive truck Sadko
GAZ-3307
GAZon Next
GAZ–MM
GAZ-64
GAZ-67
GAZ-51
GAZ-M20 'Pobeda'

Image source: wikimedia.org

The GAZ-M20 Pobeda is a car designed and produced by GAZ during the Soviet Union. It was first introduced in 1946. Its production ceased in 1958. It is powered by either a 62 hp inline six or a 50 hp inline four engines.

GAZ-63
GAZ-69
GAZ-53
GAZ-66
GAZ Tigr
GAZ Zemlyak
GAZ Valdai
GAZ-M1
GAZ-12 ZIM
GAZ-21
GAZ Chaika
GAZ-24
GAZ Volga
GAZ Volga Siber
GAZ 46
GAZ5903V Vetluga
GAZ-M20 Pobeda
GAZ-61
Photos of GAZ' Different Types of Cars
(Photos Courtesy of https://en.wikipedia.org/)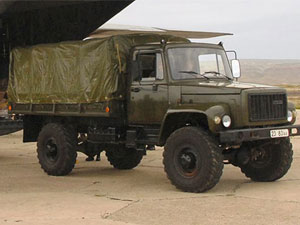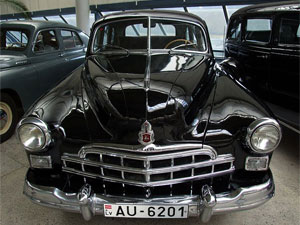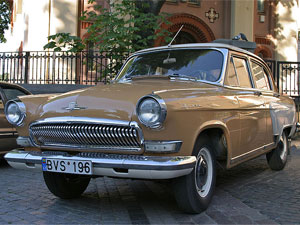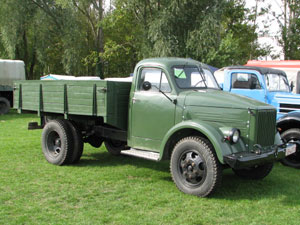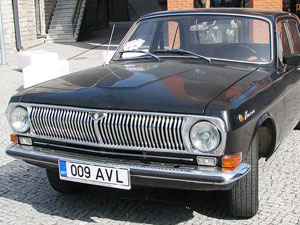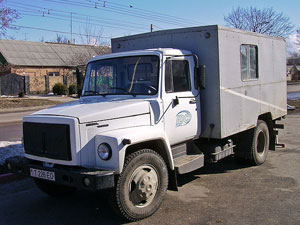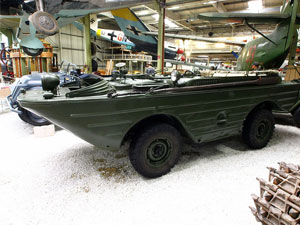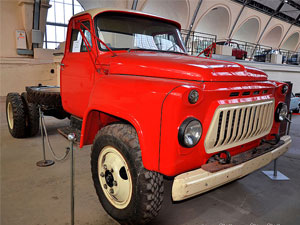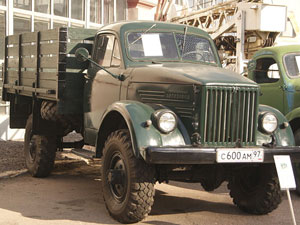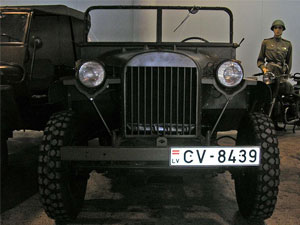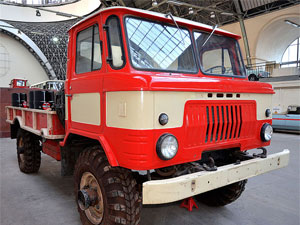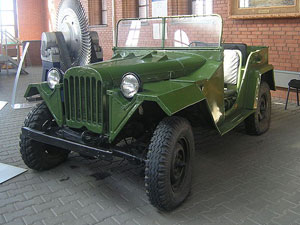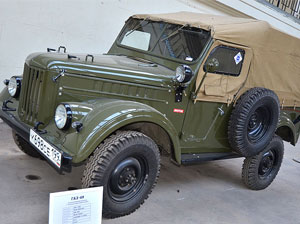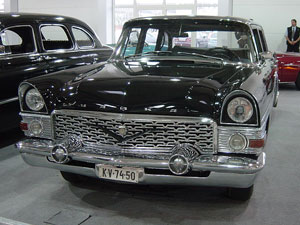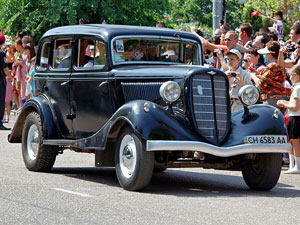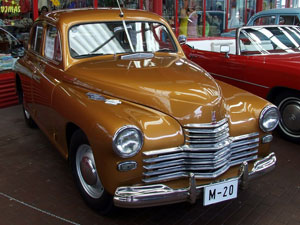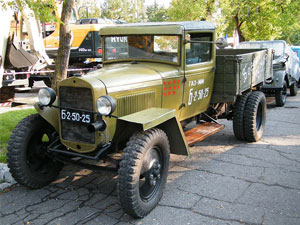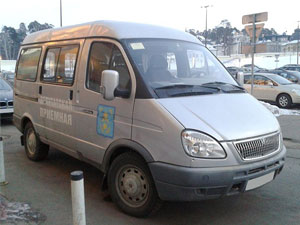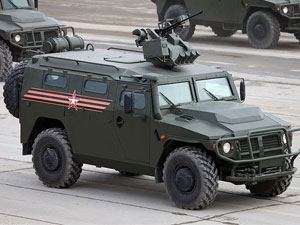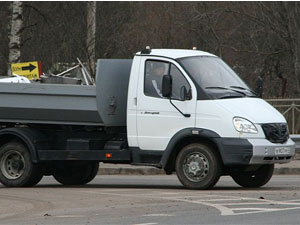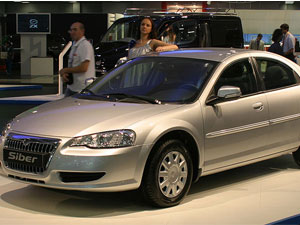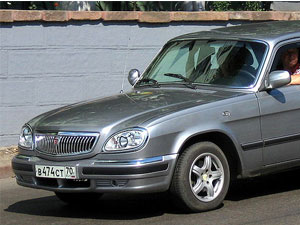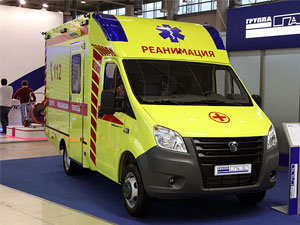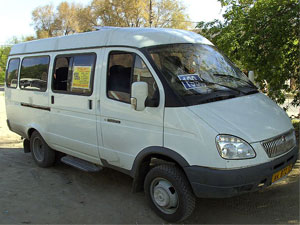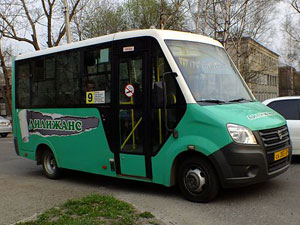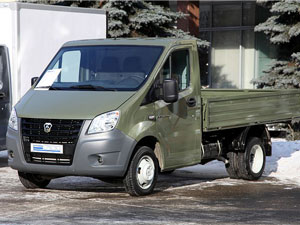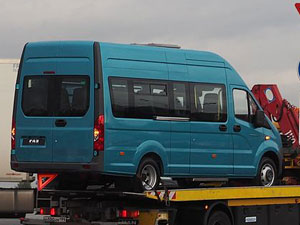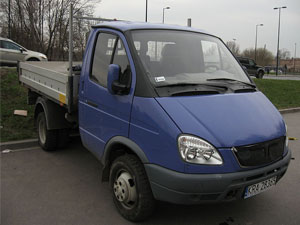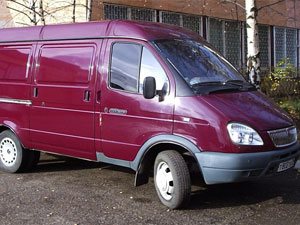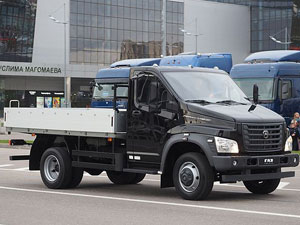 Official Website of the Company:
Gaz Vehicle News, Trivias, Photos and Car Updates.
Join the discussion below!