AvtoVAZ is an automobile manufacturer from Russia. They are popularly known as VAZ: Volzhsky Avtomobilny Zavod in their home country but known as Lada worldwide.

Currently, the name of their company is AvtoVAZ. They are represented by their trademark – a silver Volga boat embossed in a red background inside a pentagonal emblem.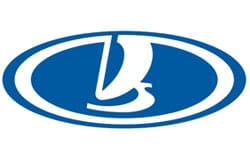 The majority of the company is owned by Alliance Rostec Auto BV – which is owned by the Renault-Nissan Alliance and Rostec, a Russian company. AvtoVAZ targets to manufacture almost a million cars per year of their whole lineup.
Their lineup, moreover, includes the Kalina family with hatchback, crossover, and wagon models, the Lada Granta family with liftback and sedan models, the Lada Priora family with wagon, coupe, hatchback, and sedan models, the Lada 4×4 which is formerly known as Niva, and the Lada Largus.
They also produce units of models design by the Renault-Nissan alliance including the Datsun mi-Do, Nissan Almera New, Renault Logan II, and the Renault Sandero II.
Due to their huge quota each year, VAZ owns the biggest factory in Russia and Eastern Europe and even one of the largest in the world. They have over 140 kilometers of production lines which are all customized and built to creating their models.
AvtoVAZ was founded in the 1960s with constant partnership with Fiat, another automobile giant. Viktor Polyakov and Vladimir Solovyov were the founders of the company. Their initial intention is to build cars that are both economical and efficient as well.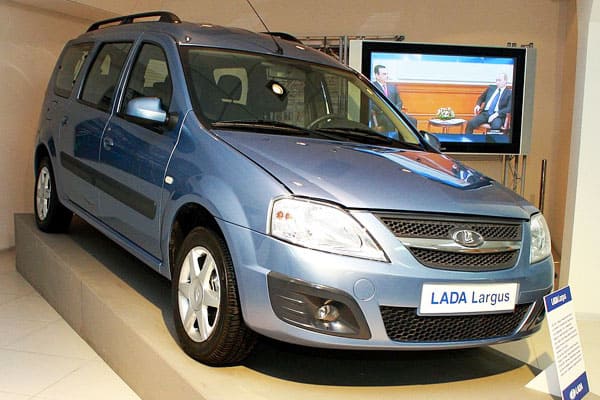 Image source: wikimedia.org
Production started in 1971 with a target quota of 220,000 units. Their first model, the VAZ-2101s was first designed and built in 1970. AvtoVAZ cars were a hit to the Russian crowd since they designed their models to stand the hostile Siberian weather. In two years' time, AvtoVAZ' quota tripled to 660,000 per year.
Full List of AvtoVAZ Car Models
---
Lada Granta sedan

Image Source: lada.ru
Reliable yet stylish, the Lada Granta sedan proves to be a favorite considering the millions of Russian owners happy with this vehicle! And this points out how Lada places the driver first – the Granta is built with Russian road conditions in mind, with this sedan's suspension and chassis system oriented to meet the demands of the expected highways and dirt roads in this country.
Focusing on the basics, such as enlarged mirrors for better visibility and improved lights for enhanced limitation, the enhancements found on this car creates a nice balance of style and performance. For the interior enhancements, the Granta makes use of some impressive security tech (Era-Glonass), which gives drivers and motorists alike the peace of mind they deserve.
Power is sufficient, with the Lada Granta pushing forward at a 90 HP (143 Nm) reading. Compact yet tough, you can be sure that you are safe and sound in Russia when in this car!
More About Lada Granta sedan on lada.ru
Lada Vesta sedan

Image Source: lada.ru
Another impressive release from the brand, the Lada Vesta sedan was actually dubbed as the best-selling car in Russia last 2018! And this is mainly because of this car's impressive traits – practical in appearance, but focuses on safety and motoring performance! Able to seat up to 5 people (including driver) in a comfortable manner, the Lada Vesta sedan was also built to offer enough power to meet daily motoring needs.
Safety features are excellent as well, with electronic brakeforce distribution tech, brake assist enhancement, and hill start assistant features all installed for a seamless and safe ride. Similar to other releases from the brand, the Lada Vesta sedan also comes with the innovative ERA-GLONASS emergency tech, assuring both drivers and passengers of safer rides.
The actual exterior design may be simple for some, but that's what makes the Lada Vesta stand out from other cars on the road! Popular, safe, and trusted – what you want mainly in a car!
More About Lada Vesta sedan on lada.ru
Lada XRAY

Image Source: lada.ru
This Russian car manufacturer continues to make its presence known even in the compact crossover SUV category! The Lada XRAY offers impressive stability and reliability without losing out on style points (which this car actually showcases a lot!).
For starters, the Lada XRAY incorporates some nice LED strips, adding some nice style accents while keeping the car safe with the additional visibility boost. Also, safety and style are converged seamlessly, with the car's survey mirrors integrated with signal repeaters.
For stability and better ground clearance, this vehicle is also outfitted with some impressive 16″ alloy wheels. Inside, the driver and passengers are the main priority.
Some nice enhancements such as a cold glove compartment, heated seating, AMT drive (which combines both manual and automatic transmission gears), and a stylish interior means every drive in this vehicle is a comfortable one.
The Lada XRAY is also packed with some outstanding safety features (a hill start assist system, traction control system, electronic stability control setup, among others), giving riders the peace of mind that they deserve. Truly an amazing vehicle out of Russia!
More About Lada XRAY on lada.ru
Lada Largus SW

Image Source: lada.ru
A definitive people mover, the Lada Largus SW promises excellent mobility without losing out on style. This Russian creation bridges the gap in practicality and style, including an extra layer of power and safety that families are bound to enjoy. Its exterior showcases how safe it is – this car incorporates a bumper design philosophy that focuses on larger headlights and improved daylight running lights for better visibility.
Roof rails integrated in this vehicle reinforces practicality, which goes well with the high ground clearance offered by the 16″ alloy wheels. The Lada Largus SW's interior is also outfitted with excellent enhancements.
The armrest fixture offers both great driver support and storage capacity, opening up lots of practical options within the vehicle. Noise isolation has also been improved, offering relaxing drives. The cruise control option that this car has matches well with the many safety enhancements installed, such as the airbag system and the superior body shell. All in all, this is a safe and stylish ride!
More About Lada Largus SW on lada.ru
Lada Largus van

Image Source: lada.ru
Get a great combination of practicality, performance, and style with the Lada Largus van. Built around a design philosophy that focuses on executive style, this van addresses all sorts of needs. Versatility is one of the key traits of this vehicle, with premium and durable materials integrated onto the body shell.
Inside, the Lada Largus van makes use of minimalist but direct-to-the-point enhancements, offering a no-frills ambiance that actually caters to comfort and safety.
As one of its core functionalities, this van makes use of an efficient climate control system. More than with the focus on Russian motorists, the nice and comfortable feeling one gets when in this ride truly matters.
In fact, this sort of drive enhancement is at par when compared to expensive contemporaries in the market! For infotainment features, the Lada Largus van may be the next favorite vehicle for tech-savvy motorists!
Apple Play and Android compatible, one can be assured of staying online and being able to access essential apps in this van. Truly, a van made to excite and provide safe and lasting rides for anyone!
More About Lada Largus van on lada.ru
Lada Niva Legend with 3 doors

Image Source: ladarymco.com
Want to experience something new and different? Grab the chance to drive a legendary vehicle. The Lada Niva Legend with 3 doors is the perfect ride to meet both your offroad and urban needs! Sporting a rugged yet appealing design, this offroad wonder is a treat to view.
But more than being eye candy, the Lada Niva Legend with 3 doors offers excellent motoring performance coupled with a nice mix of practical enhancements. The 16″ alloy wheels offer durability and ground clearance, just perfect when it comes to dealing with hazardous road conditions. Overall durability is impressive as well, with the manufacturer choosing premium materials to boost this car's longevity.
Power is also outstanding, with the Lada Niva Legend with 3 doors having a torque output of 129 Nm. The max speed rating of 142 km/h matches with its fuel economy, making this car a practical choice. Choose to experience driving a legend today!
Lada Niva Travel

Image Source: lada.ru
Get the best out of urban and off road experiences. The Lada Niva Travel, a compact crossover utility vehicle, is outfitted with the right set of motoring enhancements to meet all sorts of needs.
Designed to dazzle, the Lada Niva Travel uses premium materials on the stylish exterior and a plastic body kit for a smooth and functional interior design. The outdoor enhancements, such as the superior off-road tires and towing eyes, gives drivers the edge when facing all sorts of elements when out in the wild.
The interior is spacious, offering a smooth and comfortable experience that drivers and passengers deserve. To combat Russia's cold climate, the Lada Niva Travel comes with a nice heated windshield and seats features.
For additional safety and security, the Lada Niva Travel comes with rear parking sensors, airbags, and an innovative Era-Glonass security system. This is the perfect car that combines a rugged yet highly-stylish look that will appeal to any sort of driver out there!
More About Lada Niva Travel on Wikipedia
Lada Vesta

By Kremlin.ru, CC BY 4.0, https://commons.wikimedia.org/w/index.php?curid=44397869
Mother Russia takes pride with this excellent vehicle. One of the most recently launched vehicles out of the county, the Lada Vesta sedan presents itself as an excellent vehicle to be in.
Several sites have already wrote their own Lada Vesta review. And one thing that all can decide on with this vehicle is that it is a reliable car. The Lada Vesta specs are impressive – so much that so that this car has also been part of pro races (and won!)
Style doesn't lose out in this car. The Lada Vesta interior brings a touch of beauty that both passengers and drivers alike can appreciate!
More About Lada Vesta on Wikipedia
---
Lada C Concept

Von LR200 – Eigenes Werk, Gemeinfrei, https://commons.wikimedia.org/w/index.php?curid=19848345
Other List of ActoVaz Car Models
---
Lada XRAY

By XRAY 2012 – Own work, Public Domain, https://commons.wikimedia.org/w/index.php?curid=20995090
---
Lada Granta

By Ilya Plekhanov – Own work, CC BY-SA 3.0, https://commons.wikimedia.org/w/index.php?curid=32753294
---
Lada Largus

By Ilya Plekhanov – Own work, CC BY-SA 3.0, https://commons.wikimedia.org/w/index.php?curid=29246976
---
Lada 110

By ShinePhantom – Own work, CC BY-SA 4.0, https://commons.wikimedia.org/w/index.php?curid=40434825
---
VAZ-2106

By granada_turnier – Lada 2106, 1978, CC BY 2.0, https://commons.wikimedia.org/w/index.php?curid=17316401
---
VAZ-2107

Autor: Gruzin 977 – Vlastné dielo, CC BY-SA 4.0, https://commons.wikimedia.org/w/index.php?curid=57484226
---
VAZ 2101

By Forrexp – Own work, CC BY-SA 4.0, https://commons.wikimedia.org/w/index.php?curid=38030939
---
VAZ-2104

Autor: NANDO3E76 – Vlastní dílo, Volné dílo, https://commons.wikimedia.org/w/index.php?curid=3800868
---
Priora VAZ-2171
VAZ-21236
VAZ-2101 Zhiguli
VAZ-21213/21214
VAZ-2103
VAZ-2108 Sputnik
VAZ-1111 Oka
VAZ-2102 Zhiguli
VAZ-2115 Samara 2
Lada Kalina II
Lada C-Kross
VAZ-2105
Lada 112 Coupe
Lada Priora
Lada Niva
Lada Silhouette
Priora VAZ-2172
VAZ-21106
Lada Kalina 4×4
VAZ-2110
VAZ-21099
Lada Revolution
VAZ-2120 Nadezhda
VAZ-2329
VAZ-2112
Lada Golf
VAZ-2109
VAZ-21728 Priora Coupe
Lada Revolution III
VAZ-1118 Kalina
VAZ-2114
Lada Rapan
VAZ-2111
VAZ-2123

Video of AvtoVAZ Car Models
Photos of AvtoVAZ Different Types of Cars
(Image source: wikipedia.org/)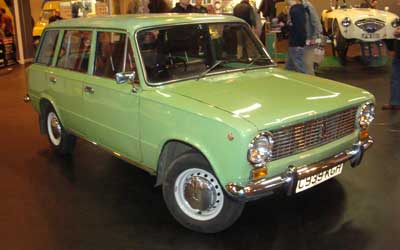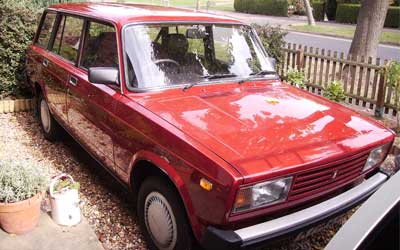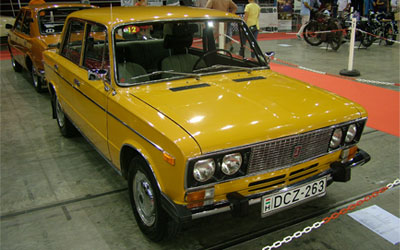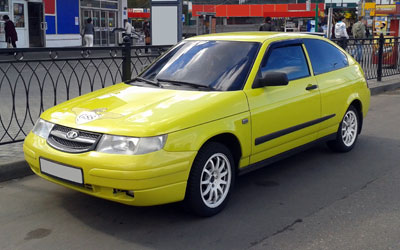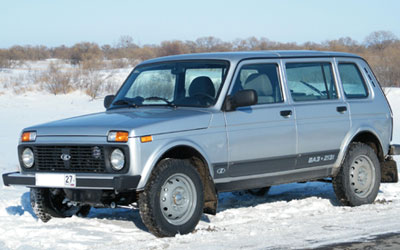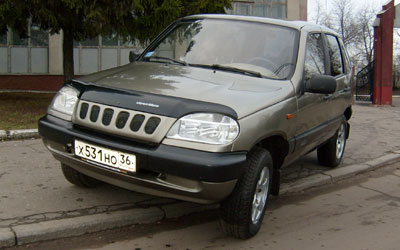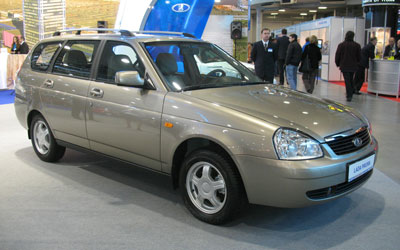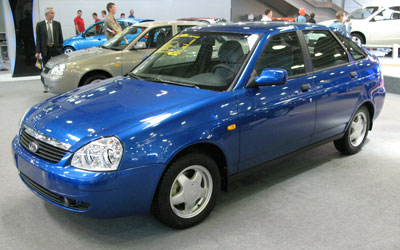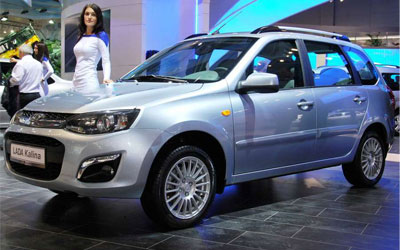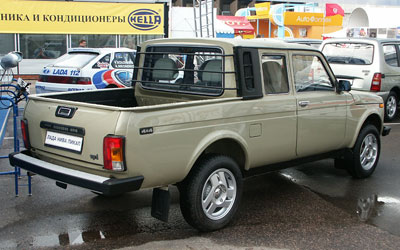 Other AvtoVaz Car Brand Resources
Avtovaz Official Website
Avtovaz on Facebook
Avtovaz on Twitter
Avtovaz on Youtube
Avtovaz on Instagram
Lada on Wiki
Avtovaz Vehicle News, Trivias, Photos and Car Updates.
Swipe to see other trivia