Admit it. Sometimes you like to boost your ego every once in a while. You like to take pride of your success in life, of your hard work that paid off into something as beautiful as Toyota Fortuner.

Well, Toyota Fortuner is a great reward for yourself, because it's obviously one of the most gorgeous rides that you will surely boast to others. Toyota Fortuner's luxurious look, elegant interiors, and excellent features undoubtedly made it a ride that you will drive with pride and confidence.
Ever since its establishment in 2006, Thai and Japanese engineers made Toyota Fortuner a work in progress. Then in 2015, it was improved and turned into a better ride in Indonesia. Consumers went crazy the moment they saw how engaging its new features were and how it can outstand among other car models. Well, that was the year it became the best-selling SUV in Thailand, and it was the moment Toyota Fortuner was recognized in other parts of the country.
Consumers were also familiar on its body style that was similarly built to Toyota Hilux's. Toyota Fortuner's pickup platform body looked like a standard pickup SUV, which is similar to the latter car model. Another interesting thing is that both rides were made with premium and lightweight materials.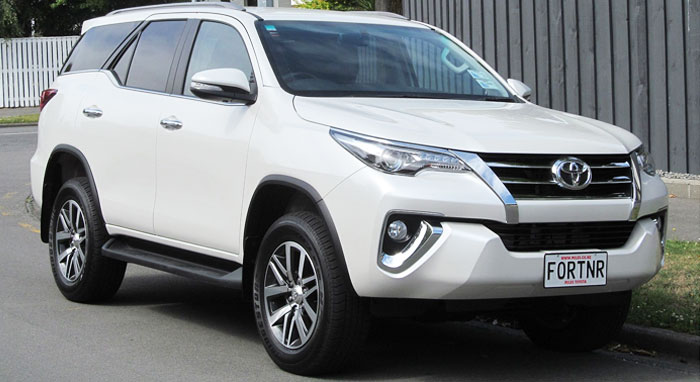 Image Source: By NZ Car Freak – Own work, CC BY-SA 4.0, https://commons.wikimedia.org/w/index.php?curid=46461531
Toyoto Fortuner's exterior may not be that unique, but its interior features are totally outstanding. Its inside really surprised me with sophistication and style. My eyes totally stared at its distinct all-black interior beauty. The all-black design was entirely applied in Toyota Fortuner's three row seat, a seat available in a four wheel drive. However, for one of Toyota Fortuner's owners, it was a medium sized, seven seater car, which from his own words were a bit crowded, but still has enough space for passengers to move and breathe.
We thought you were interested in this other Toyota model. Toyota Yaris
I have also noticed that one of its interiors was designed with an Artificial Intelligence (AI) technology. AI was specifically built for an enjoyable off road and on road escapade of potential consumers like you. Toyota Fortuner also prioritizes comfort and safety aside from interior features. Comfort is one of the main reasons Toyota Fortuner installed a Road Condition Support Control and a multi-informational display (MID).
The former control lets you switch handling depending on road conditions such as wet, dry, and cold. While, the latter feature allows you to voice out road commands regarding the temperature, average speed, or fuel consumption of your ride.
Related Other SUV Body Type Vehicle Suzuki Vitara Car Model
Toyota Fortuner is also taking its ride with 100% pride as it provides highly safety measures, which you will rely comfortably for the rest of the drive. These highly provided safe measures include airbags embedded in the driver seat, front seat, and curtain shield airbags, which is meant to protect those at the passenger's seat. It also features side airbags, but it's only for a 3.0 D-4D and a 4.0 V6 Toyota Fortuner model.

Image source: wikimedia.org
It also provides an anti-lock braking system (ABS) for its safe take off, a Breaking Assist System (BAS) to control its break at a high speed rate, and a Vehicle Stability Control (VSC) for its maximum stability. But, no matter how techie or highly provided these Toyota Fortuner's features are, you still cannot please other car owners and consumers.
They are not content about its interior features. One of the Toyota Fortuner's owner said that some of its features were just copied from other car models like Camry, Corolla, and Innova, while others defined it as an outdated model.
Related Article List of different Toyota models
But, there are some owners who are fond of it and can somehow see Toyota Fortuner's interior and exterior as perfection as its entire driving performance. Its driving performance makes one of its owners feel like he rules the world. As one owner testified saying he feels like he owns the road whenever he gives control to the ride.


Toyota Fortuner's potential owners who might be you can experience the wild ride from three different engines, and it 's up to you to choose at least one of these 2.5 D-4D, 3.0 D-4D, and 4.0 V6 VVT-I. You need to wisely choose the type of engine you are capable of when handling a Toyota Fortuner.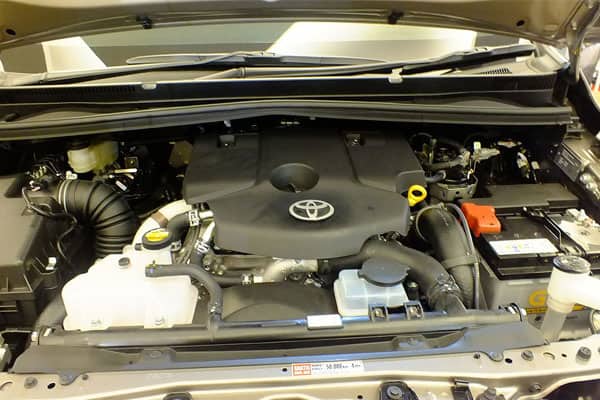 For instance, a four year driver of the ride has chosen the perfect engine for his hoot. He's been taking it to off-road adventures in India and Middle East. He had a great time from his escapades. However, he admitted that he experienced vibrations and noisy sounds during his trip with Toyota Fortuner. But he ignored it, and still agreed that his ride provides an astonishing performance off-road.
Another car owner can attests to the ride's amazing performance. For him, his ride was built with quality style and high performance. He mentioned that he can fully rely on Toyota Fortuner's interior features whether it is updated or not. He also added that he is comfortable with it, which always gives him a peace of mind—a total feeling of safety and comfort.
Toyota Fortuner is a good ride, however some consumers still hated the ride for its noisy engine, loud vibrations, and outdated features, but there are still others, who maybe like you, settle for it. No matter how pricey it gets, there are still those who considered it in their budget.

Image source: wikimedia.org
So follow your heart, and let this Toyota Fortuner be with you in every place you go, because every road is a possibility of adventure with it. As Toyota sums it up, discover the beauty of freedom by acting like the boss. Feel like you can empower others with your Toyota Fortuner's gorgeous look, quality design, high technology interior features, and highly provided safety measures.
Other Toyota Fortuner car model Resources: