Pontiac Car Models List
Posted By: Ghem Sanders under Car Models List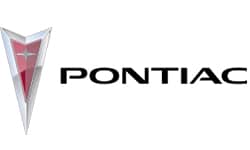 1926 was the year of establishment of Pontiac, an American car brand overtaking a popular General Motors subsidiary company, Oakland. It also replaced the Oakland's factory and for its existence became a make for Chevrolet. Pontiac sales reached countries including Mexico, Canada, where they are the most popular, and the United States. Mainly, they are selling high performance vehicles.
Related Other US Automotive Company Lincoln Car Company
Unfortunately in 2009, General Motors decided to stop the production of the brand due to financial problems, and decided to end it by 2010. General Motors then continued the production of their core brands, Cadillac, Chevrolet, GMC, and Buick. The last Pontiac cars were sold in December 2009.
Pontiac started with the name of "The Pontiac Buggy Company" in 1893. Their first vehicle named "The Pontiac" was released on the fall of 1907. This vehicle weighs at around 1000 pounds and is a highwheeler mainly powered by a water-cooled two-cylinder 12 horsepower engine.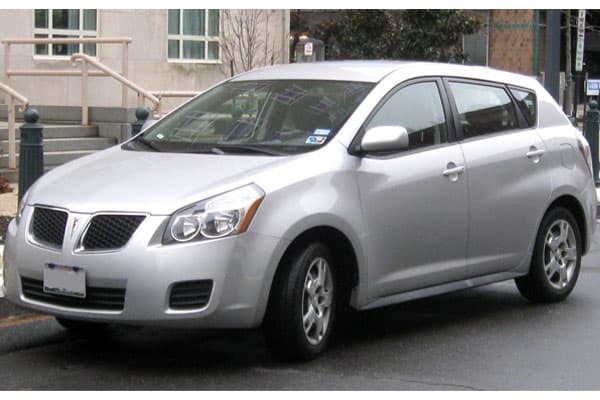 Image source: wikipedia.org
Until 1956, Pontiac has been using a Native American headdress as its logo. This was then updated after one year with an American red arrowhead. This is also known as the Dart. One main distinction of Pontiacs is their Silver Streaks – which are slender strips of stainless steel coming from down the middle of the hood extending to the grille. Another Pontiac trademark is a split grille design, the "grilled-over" which are taillights in multiple strips, and their pointed arrowhead nose.
In 1946, Pontiac started investing on power and began working on their V8 engine. Supposedly, an L-head engine is the original plan to be made but due to incompetence of this engine when compared to the OHV Oldsmobile V-8, they decided to redirect to an OHV design.
A few more years after, Pontiac debuted a more powerful version of the V8. This engine was fully equipped with a powerful racing camshaft. They also installed 4-barrel dual carburetors to this model.
Here is the full list of Pontiac models and variants:
Pontiac Aztek
Pontiac Catalina
Pontiac Chieftain
Pontiac Cobalt
Pontiac Custom S
Pontiac Fiero
Pontiac Firebird
Pontiac Executive
Pontiac Grand Safari
Pontiac GTO
Pontiac G6
Pontiac G8
Pontiac Le Mans
mid-90's Grand Prix
Pontiac Montana minivan
Pontiac Parisienne
Pontiac Pathfinder
Pontiac Phoenix
Pontiac Safari
Pontiac Solstice
Pontiac Star Chief 1955
Pontiac Streamliner
Pontiac Sunbird
Pontiac Sunfire
Pontiac Tempest
Pontiac Torrent
Pontiac Trans Sport
1936 Master Six Coupe
1948 Silver Streak Convertible Coupe
1956 Canadian Pathfinder Sedan Delivery
1959 Bonneville
1964 Bonneville Brougham
1969 GTO convertible
1973 Grand Am
1975 Astre
1975 Grand Ville
1985 Firebird Trans-Am
1985 Fiero Sport Coupe
6000
Photos of Pontiac's different types of cars
(Photos Courtesy of https://en.wikipedia.org/)
Official Website of the Company:
Pontiac vehicles news, trivias, photos and updates.
Join the discussion below!