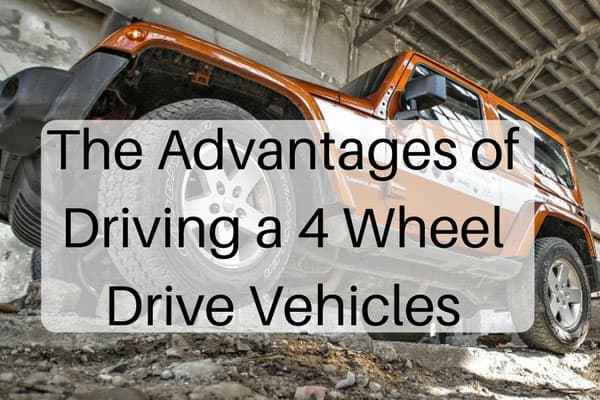 A four-wheel drive or 4WD is a type of vehicle that powers up the four wheels of a vehicle to achieve maximum power when needed. This is not usually used especially on normal roads where two powered wheels is enough. 4WD is often available on SUVs, particularly on high-spec variants.
Some units have it as an extra feature but for certain SUVs like the Mercedes-Benz M-Class, BMW X3 and X5, and the Honda Pilot, 4WD is the only option. The top advantage of driving a 4WD is the additional traction. If you are a rough driver and you want to cross through terrain and off-roads, a 4WD vehicle is perfect for you.
4WD can also cross through slippery roads covered with snow, rain, dirt, mud, and gravel. 4WDs are also good for towing and pulling off heavy loads since all four wheels are working together to carry the added load.
4WD vehicles have sensors that could detect if the front wheels are slipping and will be backed up by the rear wheels to avoid accidents. It adds two more points of contact on the road itself creating a better grip on the road surface and improve driver control.
Related Other Interesting Topic Top 10 Must Have Car Miscellaneous of Every Driver
Another advantage of driving a 4WD vehicle is a better regulation for acceleration and break. Since four wheels are powered up, accelerating is just a breeze. Compared to a normal vehicle, it can reach peak acceleration in a shorter amount of time. Sudden stops or brakes are also better for 4WD vehicles. Electronic sensors power up 4WD wheels and allow them to work hand in hand on sudden stops.
Once you hit the brake pedal, the four-wheels will function altogether to make the vehicle stop. If you have the extra money to spend when buying a vehicle, you may consider adding this feature. 4WD vehicles are for drivers hungry for speed and control.