Sometimes, one needs to go against the flow to gain an advantage in life. Taking the plunge into the unknown, going against all odds – you really wouldn't know if you can accomplish something, without taking a risk, right?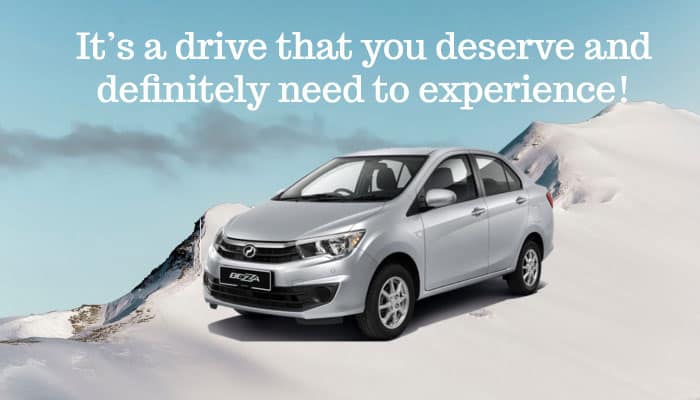 And this is why we're taking this rather unconventional approach in doing this review. The Perodua Bezza, an A-segment sedan created and manufactured by a Malaysian firm, may be the closest idea on how a motorist can take a chance for the better on the road.
In fact, with a car company relatively unknown in this part of the world, perhaps having a "strange" or new type of vehicle to drive may be akin to something fresh and exciting for a change.
Onwards to this Perodua Bezza Review
As a disclaimer and similar to our other automobile reviews (such as how we did with our Audi TT highlights), we'd like to do our best on taking a neutral stance on showing the different features of a vehicle. This way, we'd be able to present the essentials for you and other motorists to know about a vehicle.

By PAULTAN.ORG – Own work, CC BY-SA 4.0, https://commons.wikimedia.org/w/index.php?curid=50280296
Additionally, through this approach, you'd still have the exciting element of discovery up your sleeves. Perhaps part of how to find out if a car fill fit your life is the discovery aspect – there is a certain kind of thrill one can experience when finding out all those surprises that a motoring wonder can hold!
So, for this model out of the Perodua car manufacturer mind, we'd like to think that we're doing our best in unveiling a set of features that will truly matter for all sorts of drivers (whether hardcore racers and casual drivers alike!).
Perodua Bezza Specification Details
We're listing down some essential motoring details that his car has in store for motorists below:
Safety Features
The Perodua Bezza is proud to have a 5-Star ASEAN NCAP safety rating. With this Malaysian engineered car focused on creating stable and comfortable rides, motorists are assured that every trip in this vehicle may probably be the safest they'll ever have on the road.
Perodua, in an effort to focus on not only a driver's safety, but for the wellbeing of passengers as well, has integrated several safety features that will truly result to a stable and comfortable ride.
Some safety features to take note of are:
Vehicle Stability Control – termed as VSC, this system constantly monitors and adjusts vehicle stability to reduce instances of skids.
Hill Start Assist – termed as HSA, this safety feature gives motorists the much-needed peace of mind of avoiding unwanted rolls whenever brakes are released on inclined surfaces.
Traction Control – this feature (termed as TRC) adds an extra layer of safety and security especially on slippery road conditions.
Smart and Earth-Friendly Motoring Technology
The Perodua Bezza is also outfitted with cutting-edge motoring technology.
Eco Idle – the smarter and greener way that every car should definitely implement when staying idle. The Perodua Bezza comes with a unique and efficient eco idle system, that mainly provides both aerodynamic and economical drives. This works by automatically stopping the car's engine when it's on idle – saving much-needed fuel and setting a great example on how to save the environment.
Eco Indicator – in line with the eco idle system, the Perodua Bezza also comes with an eco indicator. This helps motorists know when their type of driving is friendly for the environment – nothing like an active way to motivate drivers that their making their stand in saving the planet!
Electronically Controlled Automatic Transmission – otherwise dubbed as E-AT, this mode efficiently improves fuel economy through the use of an innovative engine control unit.
Perodua Bezza Advance Highlights
Also, the Perodua Bezza comes in an Advance form, an updated and more exciting version of what one can experience in a conventional Bezza.
Definitely topping the definition of being different (after all, the car is named after the Malaysian word for "different" – beza), the Advance format pushes the model's performance by emphasizing on passenger safety and fuel economy. Such is the case of this being such an awesome vehicle, with the Perodua Bezza Advance garnering an intimidating and impressive 5-star rating for the ASEAN NCAP.
For a sedan coming from a relatively unknown car company, this is indeed an achievement that more motorists should be aware of – another reason why more drivers need to get behind the wheel of a Bezza!


Another important and still impressive highlight that the Perodua Bezza Advance can be proud of is its local power. With a car not based on other or competitor model vehicle body frames, the Bezza can well be considered as a work of art. With passion, integrity, and legitimate craftsmanship and engineering prowess behind each model, this is a car that is backed by local pride.
Related Other Sedan Vehicle Proton Saga Car Model
And with performance showing how impressive this car is (which, by all costs can match up and even excel against other similar cars in the market), the Bezza Advance can definitely advance towards another level by hitting the international market (and we really do hope this car makes it big – this is one ride that will provide a different and exciting driving experience!).
Other important highlights that the Perodua Bezza Advance has are its additional aesthetic features. Leather upholstery is ingrained within, with the steering wheel updated with more multimedia and infotainment controls for an even better driving experience. For additional safety, the Perodua Bezza Advance also comes with a rear camera – an assurance that the driver has total control even during parking.
Take the Different Path
The Perodua Bezza introduces a new way to enjoy sedan driving. With this Malaysian car company also offering this model at an affordable price, more motorists will definitely enjoy the difference of what an exciting and reliable car is.
If you do chance upon to be in this country, or do have the opportunity to purchase from Malaysia, do make sure to grab the chance to take the Bezza out for a spin. It's a drive that you deserve and definitely need to experience!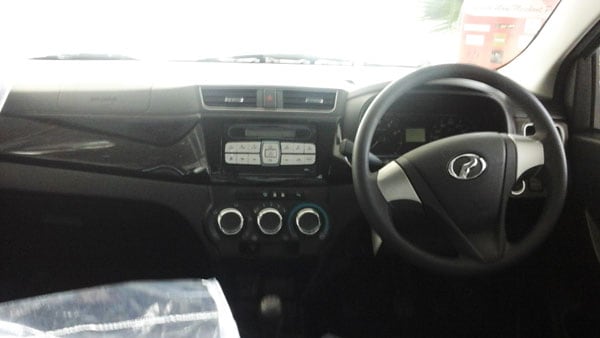 By 7715Mateenz – Own work, CC BY-SA 4.0, https://commons.wikimedia.org/w/index.php?curid=68318770
Other Perodua Bezza Car Model Resources: