Hyundai Car Models List
Posted By: Ghem Sanders under Car Models List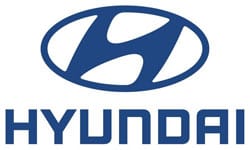 Modernity is the name of the game with this massive Korean automobile manufacturing company. It's even their name – Hyundai means "modernity" in their native tongue. Progress can be seen in the brand, with it being the fastest growing automaker in the world.
Related Other Korean Car Company Kia List of Models
The company also manages the world's largest integrated automobile manufacturing facility in the world, showing how demand for its cars is strong in an international scale. In terms of actual car performance, it can be seen that drivers of this brand are more than satisfied.
Here are some reasons why owners of Hyundai cars are a happy bunch:
Hybrid Green Vehicles – the brand is one of the forerunners in creating cleaner drives for its owners. The Sonata, a hybrid car using a lithium polymer battery, has started making the rounds as a top choice among eco-conscious drivers in the United States. The company is also the first to introduce liquefied petroleum gas (LPG) as an alternative source of power, which can be seen in its popular Elantra hybrid model.
Sleek Appearance – probably because of Korea's fashion-forward image, cars from this brand are stylish in appearance. The aesthetic feel one gets from looking – and riding – these cars are effectively matched with the good performance of the drives.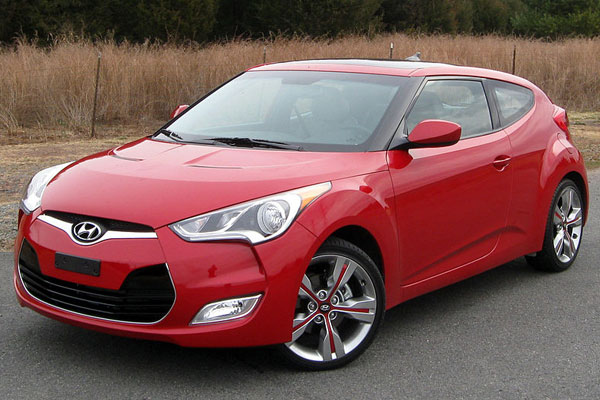 Impressive Hyundai Automobile
Image source: wikimedia.org
Global Onset – good press comes mainly from the consumers themselves. Hyundai is constantly a top brand in different sectors of the globe, making it even a household name. Whether it be commercial or luxury lines, you can be sure there's a model from this Korean company making it on top of every great car list.
Here are some of Hyundai's most popular car models and variants:
Hyundai SUV's/Crossover/MPV Car Models
Hyundai Tucson Detailed Review

2.0 GL M/T
2.0 GL A/T
2.0 GLS A/T
2.0 R-eVGT GL 4WD A/T

Hyundai New Tucson

2.0 E GL 2WD A/T
2.0 S GLS 2WD A/T
2.0 S GLS 2WD (dsl) A/T
2.0 L 4WD (dsl) A/T

Hyundai Galloper
Hyundai Santa Fe(2001–present)

2.2 R-evgt 4×2 M/T
2.2 R-evgt 4×2 A/T
2.2 R-evgt 4×4 A/T

Hyundai Grand Santa Fe
Hyundai Terracan
Hyundai Trajet
Hyundai Sedan and Hatchback Car Models
Hyundai Accent

1.4 E M/T
1.4 E CV/T
1.6 E (dsl) M/T
1.4 S GL M/T
1.6 E (dsl) A/T
Hatch 1.6 E (dsl) M/T
1.4 S CV/T
1.6 (dsl) DC/T
Hatch 1.6 E (dsl) A/T
1.4 L CV/T
Hatch 1.6 (dsl) DC/T

Hyundai Atos (1997-2007)
Hyundai BlueOn
Hyundai Dynasty(1996)
Hyundai Elantra (1990–present)
Hyundai Eon
Hyundai Equus(1999–2016)
Hyundai Excel(1985–2000)
Hyundai Lavita (2007–2010)
Hyundai Genesis (2008–present)
Hyundai Genesis Coupe(2008–present)

2.0L FL Turbo A/T
2.0L FL Turbo Brembo M/T
2.0L FL Turbo A/T
3.8L V6 Brembo M/T

Hyundai Getz(2002–2011)
Hyundai Grandeur(1986–present)
Hyundai HB20(2012–present)
Hyundai Grand i10(2007–present)

1.0 E M/T
1.0 S M/T
1.0 E A/T
1.0 S A/T
1.0 L A/T
1.2 L A/T

Hyundai i20
Hyundai i20 Cross Sport

1.4 GL M/T
1.4 GL A/T
1.4 GL (diesel) M/T

Hyundai i20 WRC
Hyundai i30(2007–present)
Hyundai i40(2011–present)
Hyundai ix20(2010–present)
Hyundai Mistra(2013–present)
Hyundai Scoupe(1988–1995)
Hyundai Sonata(1985–present)

2.4 GLS A/T
2.4 GLS Premium A/T

Hyundai Stellar(1983–1997)
Hyundai Veloster(2011-present)
Hyundai Veracruz(2007–2015)
Hyundai Tiburon(1996–2009)
Hyundai Pick-Up/Trucks and Vans Car Models
Hyundai Libero
Hyundai Porter(1977–present)
Hyundai Starex(1997–present)
Hyundai Grand Starex
Hyundai 4.5 to 5-ton truck
Hyundai 8 to 25-ton truck
Hyundai Concept Car Models
Hyundai Blue-Will
Hyundai Nuvis
Hyundai Portico
Hyundai Car Models List of Photo Gallery
(Photos Courtesy of http://en.wikipedia.org/)
These other car models list articles might be helpful to you

Kia Car Models List


Bugatti Car Models List


Mazda Car Models List


Mini Car Models List


Mitsubishi Car Models List
Official Website of the Company:
http://www.hyundai.com/in/en/main/
Hyundai Company Random Fact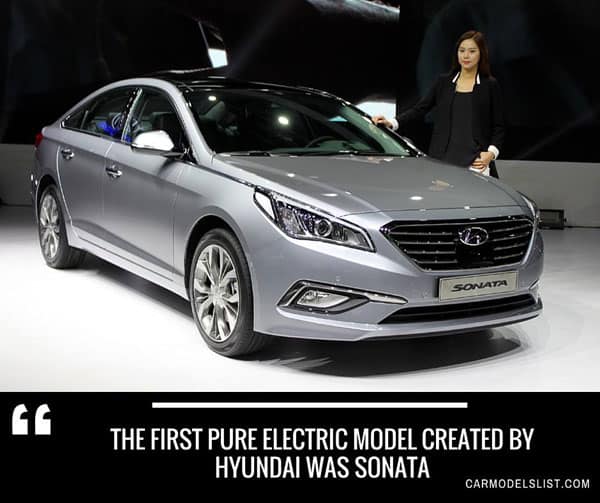 Image Source https://en.wikipedia.org/
Is your car not in the list? Add it now :)